Getting an aquarium ready for turtles may seem like a hard task, but it is actually easy, it's child's play. So much so that we put Ferplast friends Sara and Alice to the test. It took them just a few minutes to get a new aquarium for their turtle ready, showing us, step by step, how they did it.
Ferplast turtle aquariums, like the Jamaica 50 model, are made of highly resistant glass and feature an elegant design, so much so that they are as perfect as a home décor item as they are a cosy home for aquatic turtles. The JAMAICA line has curved sides and a solid support base, and the front part of the aquarium is lowered to make maintenance easier. But let's get to how to get them ready to be occupied:
PLACING THE BASE
Find a flat surface onto which to place the basin for your turtles. You'll need to have an electrical outlet nearby so that you can hook up the heater and water pump.
PLACE THE ROCKS
DOVER rocks are decorative resin items for turtle aquariums and a great place in which to hide the underwater Smart water pump, which keeps the water clean and oxygenated.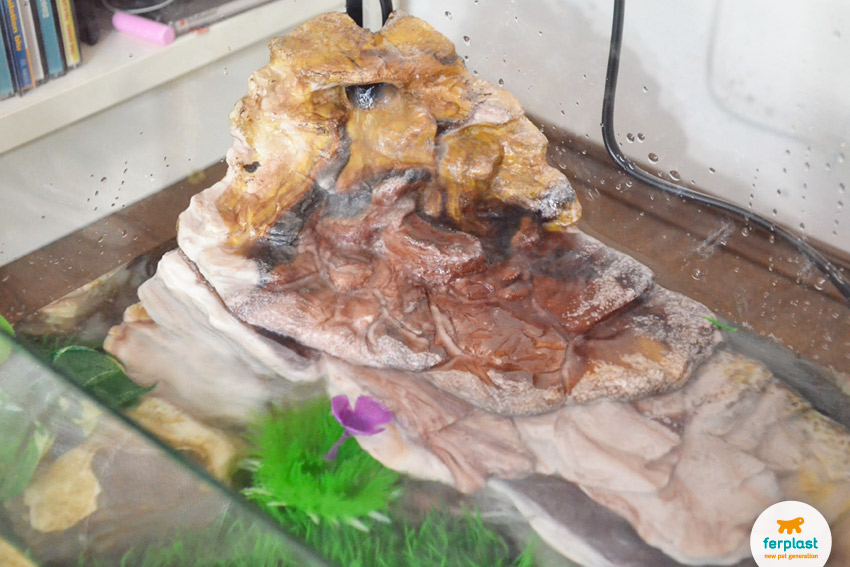 DECORATING THE AQUARIUM
There are plenty of things you can put into the basin, like synthetic grass and coloured sand. Decorating the aquarium is the most creative and fun part of personalizing your turtles' home!
ATTACHING THE HEATER
In order to make sure the water is always at the best temperature for your turtle, you need to get and install a Blue Clima underwater heater. Its handy suction cups make it easy to attach and guarantee a constant and uniform temperature inside the basin.
FILL WITH WATER AT ROOM TEMPERATURE
Add the water by pouring it from a pitcher onto a plate so as not to undo your rock arrangement. Don't put in too much water, turtles need to rest on dry land.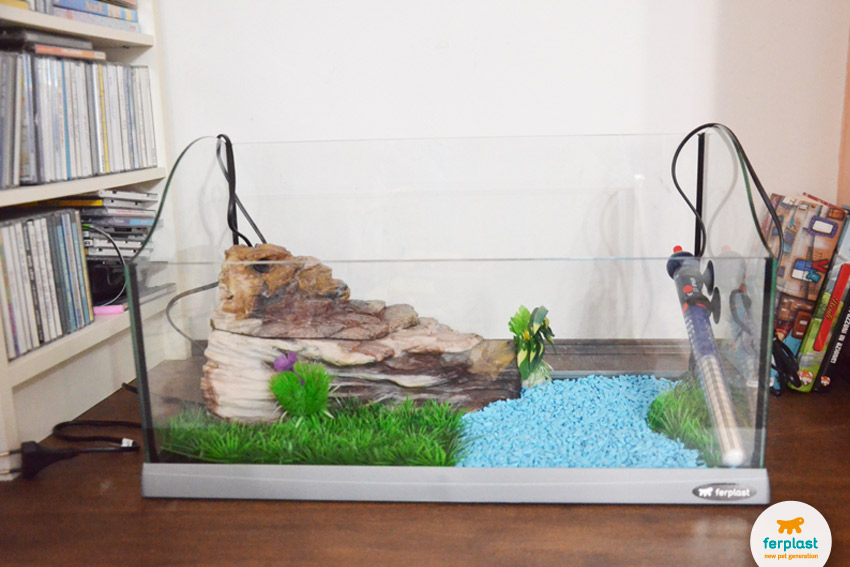 ADD YOUR TURTLES
Your new turtle home is ready, now all you have to do is free your turtles into it and let them play.