When we choose a harness for our dog, it is important to take several variables into consideration: we need to evaluate the size of our furry friend – a Great Dane has a very different body shape from a Pomeranian and, therefore, two different solutions are needed. However, size is not the only element that affects the choice of the right harness. The animal's temperament and character  also determine a preference for one model rather than another.
All dogs have their own personality, some are docile and calm, others are more playful and hot-headed. So, if we want to buy a harness that suits our four-legged friends perfectly, we need to assess their habits and their behaviour. What is more, considering that numerous different types of harness exist on the market, it only takes a moment to make a mistake and risk taking an unsuitable one home.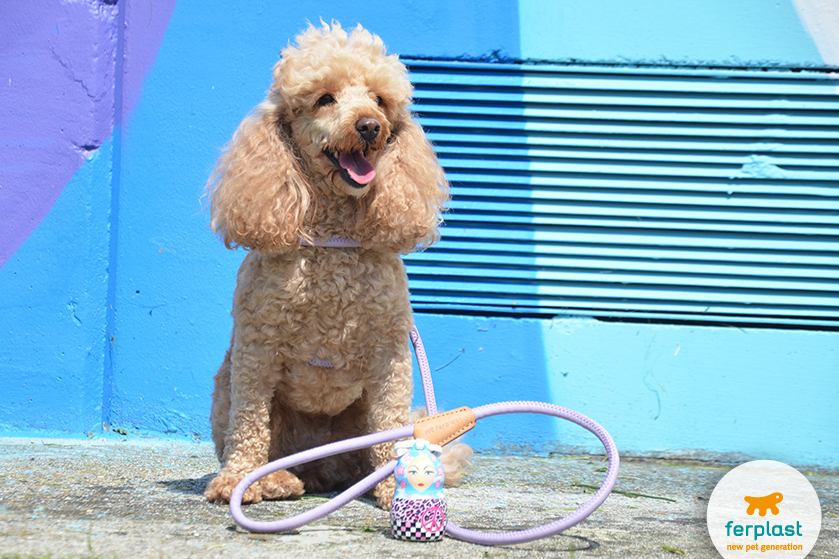 Ferplast has created a completely new range for docile-natured pets that love to admire the view and walk side by side with their owner: this is the Agila Derby harness, perfect for anyone looking for an excellent fit, maximum comfort and an unmistakable style. Made from tough, braided nylon cord, clad with an elegant faux leather finish and original contrasting seams. It is the ideal model for glamorous dogs that are also a little bit vain. In addition, the practical fastening system with micro-regulation, patented by Ferplast, guarantees easy adaptability to your pet's size. They don't come much handier than that…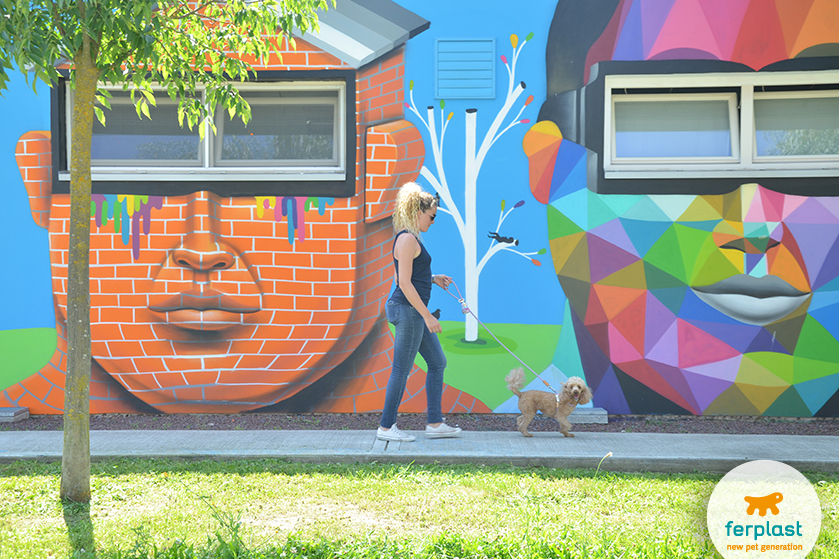 This harness comes in three colours – lilac, black and dove-grey – and in various sizes, for puppies and small and medium-sized dogs, weighing up to a maximum of 22 kg. Thanks to the structure's particularly slim profile, allowing your dog's shape to be seen clearly, Agila Derby is also ideal for taking your furry friend to dog shows: refined and elegant, it will be that touch of glamour that will give your four-legged friend impeccable style.
The Agila Derby harness is particularly suitable for tame, docile dogs that do not get too excited when they see other dogs, although maximum safety is guaranteed. For more energetic dogs and those that love running in the open air and through puddles, we suggest you choose special padded harnesses like Agila Fluo, which are made of tough nylon and are easy to clean.
If we want our furry friend to be really trendy, we can match a lead from the Derby range to the harness, in the same colour and material and reinforced at the end, to guarantee a secure grip.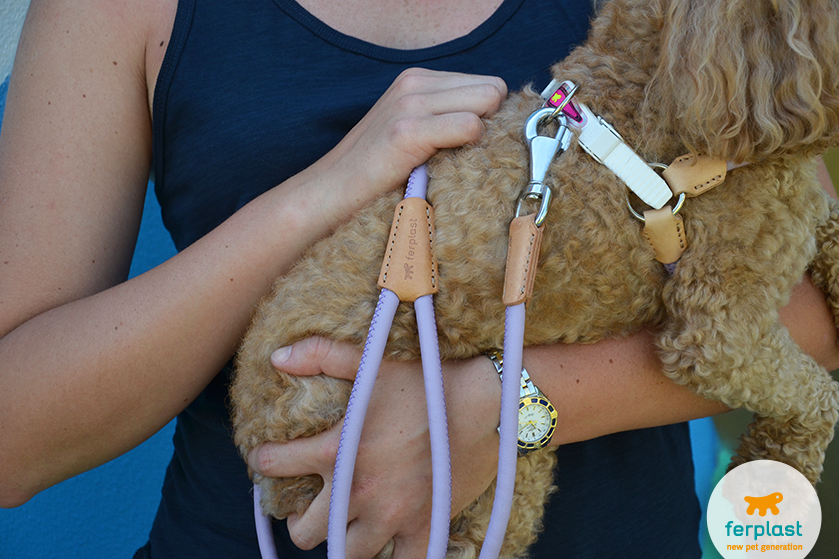 Which one is most suited to your dog?