In celebration of the 50th birthday year of Ferplast, look for products graced with our colourful new logo: they are special edition products to celebrate this very special year!
50 years is not a birthday like all others, and we at Ferplast decided to celebrate this meaningful year together with you, our very important, faithful clients. And so we designed some special products that you'll find only in the best stores, things you really can't miss! Here's a preview of some!
Our products are devoted to all pets, any animal that keeps us company, and so we've decided to make a few things to satisfy everyone. We obviously had to include our most beloved four-legged buddies, our cats and dogs. We made them accessories that are even more beautiful and colourful, with gleaming hues of blue, red and green to give your Atlas carrying cases a whole new look.
And if you want to make a cute matching colour combo with the travelling case, or just want to improve and add some colour and brightness to the corner where your cat does its "business", then you really need a Prima toilet box for cats. They are not just prettier either, they are as practical and functional as ever thanks to the handles that make them easy to move about, the fitting bottom and the carbon filter in the roof that neutralizes odours. Not only, this special edition also features a practical hygienic scooper included in the price!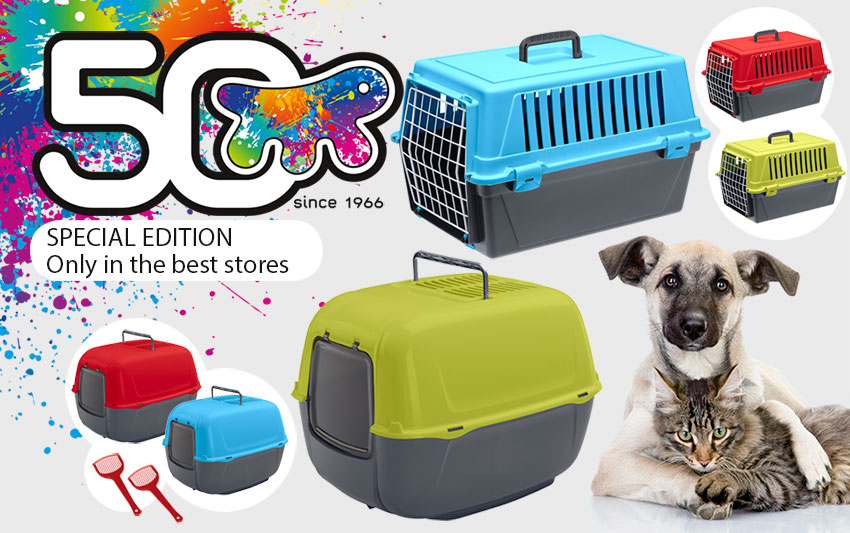 For our smaller rodent pals we've designed hamster cages that can be personalised with stickers, a great way to teach kids about these little pets. Rainbows, flowers, unicorns and butterflies, but also dinosaurs, cars, kites and plenty more… little boys and girls will have a blast decorating their Mini Duna Hamster and Combi 1 cages with these darling and, obviously, colourful stickers (in case you missed it, the theme of our 50th birthday is colours, lots of it!).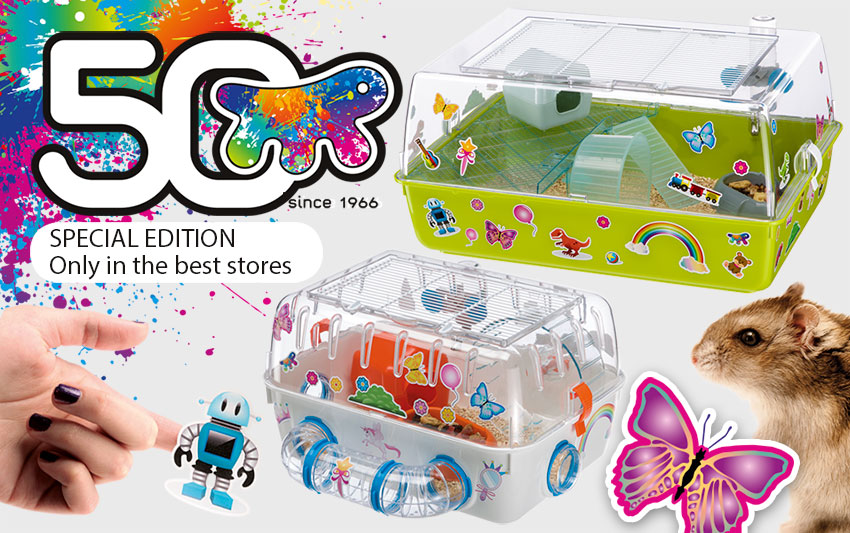 We also wanted to do something special for those of you who enjoy the company of birds in the house: when you buy a Rekord 4 or Bali Brass, graced with an elegant oriental shape and refined brass grate, you'll get the stand for free! We want to give you a present for our birthday!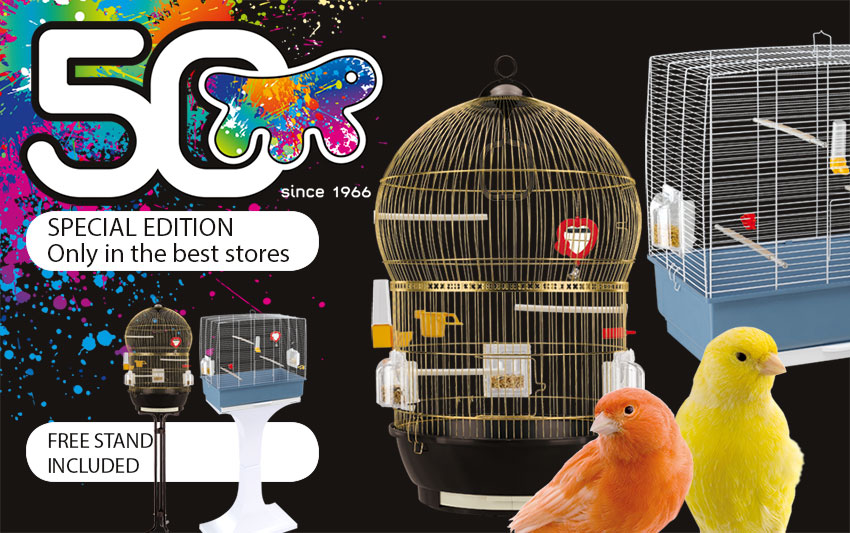 These are just a few of the products we propose for this spring, but the party has only just begun! All you have to do now is keep following us to find out all about the other surprises we have in store for you!