In Italy, Mother's Day is celebrated on the second Sunday of May, which this year is 13 May. If your mum is a pet lover, give her a great gift following our ideas. She's sure to love it!
The greatest gift a mother can receive is the love of her children, an avalanche of kisses, and a tsunami of hugs, but of course she'll also love a beautifully wrapped gift!
For all the mums who have kids, cats and dogs, we have selected a series of truly special gift ideas to celebrate their day.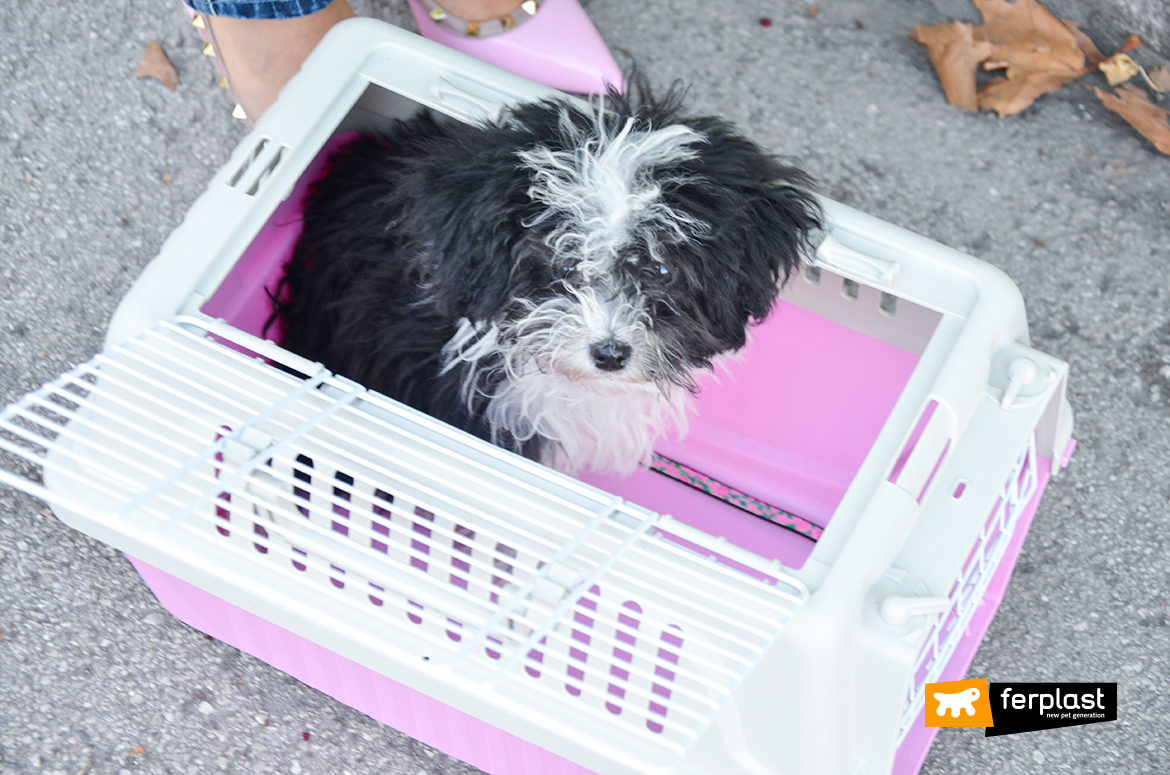 There's no such thing as too many leashes, collars and chest harnesses! For glamourous, fashionable mums, the perfect gift is Ferplast's Dual Diamonds: pink-and-white leashes and collars made of nylon and decorated with shiny strass. Perfect for smaller dogs! If your mum is more like a cleaning maniac, perhaps something more practical would do the trick, such as the leashes of the Ergoflex line that are made of technical rubber and are waterproof and ridiculously easy to clean. Just a bit of soapy water and voilà, the dirt is done with!
Now, if you'd rather go for a timeless classic, we suggest the With-Me bag available in fuchsia and with adjustable handles, perfect to carry her doggie around wherever she goes. Don't forget to add
wipes to clean your dog when necessary. For longer trips by car or train, your dog will need a roomier carrier, such as Atlas Trendy: super colourful and safe, thanks to its special closing system, it comes with a top handle for easy handling.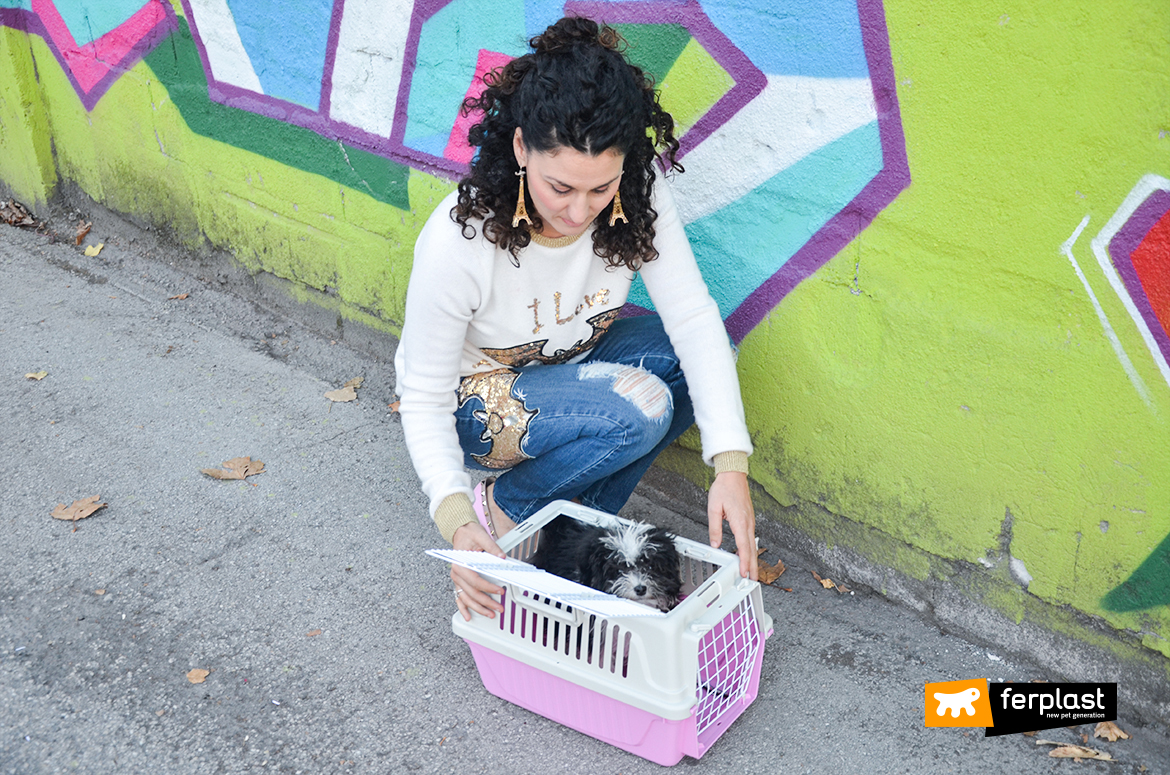 If your mother loves running a carefully tidy household, why not give her a nice cushion or sofa for dogs that matches the decoration? The cushions of the Relax line by Ferplast are available in many colours and are beloved by cats and dogs alike. If you're not sure about the colour, go with pink, a colour some women like a lot. Perhaps combine it with our Siesta Deluxe thermoplastic resin house, available in the same colour.
To keep your home tidy, a good idea is a dispenser for food and water with a captivating design, just like our white Azimut. Thanks to its anti-slip rubber edges, not even Fluffy's most energetic pawing will spill its contents on the floor! For cats, a simple bowl is more than enough, such as Ferplast's Magnus, light and suitable for any part of the house, as well as easy to clean. Your mother will love it!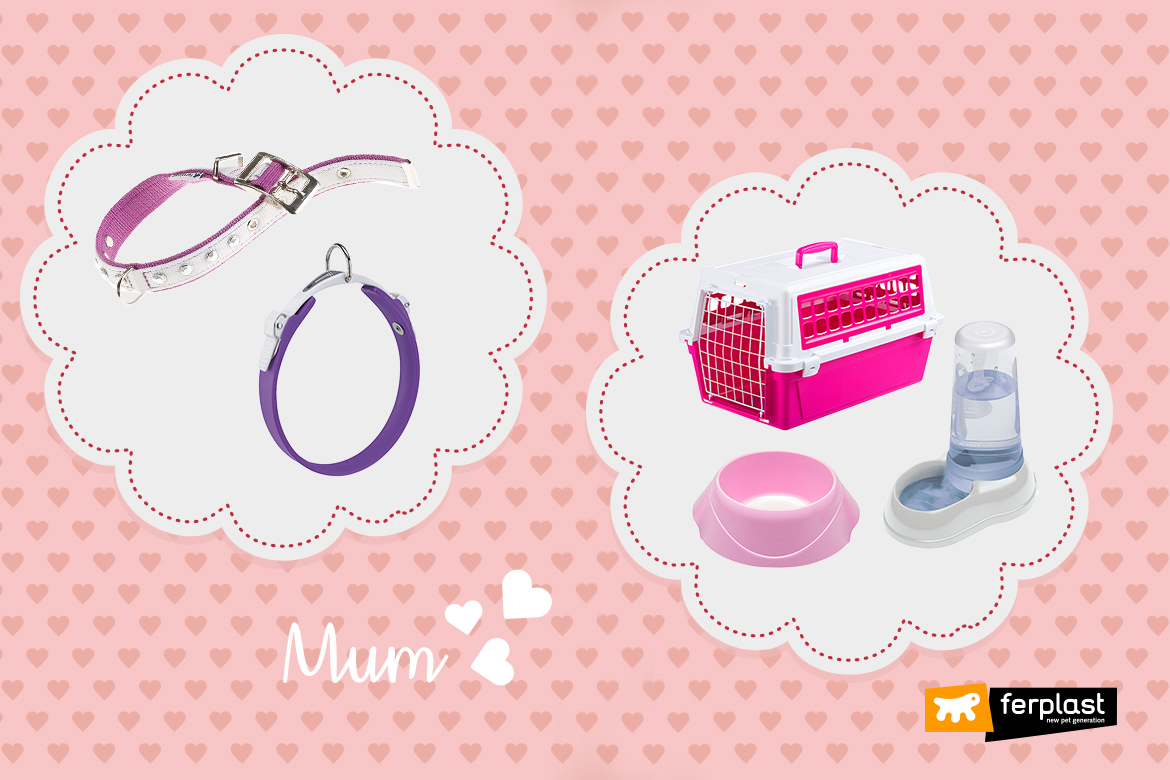 Do you know now what you'll be getting for her? Remember that every day is Mother's Day!