For the 2017-2018 Autum-Winter Season, Weekend Max Mara has presented an exclusive Capsule Collection comprised of irresistible shirts, where the protagonists are none other than playful black cats. We at Ferplast are always excited to see our animal friends become a source of inspiration for important fashion designers.
The cat, so mysterious and lithe but also fun and unpredictable, embodies the idea of elegance and, explains the fashion house, perfectly encapsulates the brand's spirit of being relaxed, versatile and spirited. Thanks to its character and attitude, it is not surprising that an entire fashion collection has been dedicated to this majestic animal!
Max Mara's capsule collection consists of seven garments, with the name Chatmise being a play on words created by combining the French chat and chemise – cat and shirt. The colours of reference are mainly white, chambray blue and bordeaux.
Throughout the entire collection, cats meander mysteriously amongst the embroidered flowers on the collars and along the fronts of the cotton poplin shirts, as a feminine and refined detail for fabrics and models typical seen in the male wardrobe. They tumble along the hems, decorate the neckline of the shirts, whilst on the bi-colour tops, they are immortalised in a kiss. On a white blouse, two cute twin kitties hang amongst the roses almost as if to form a marvellous feline garland.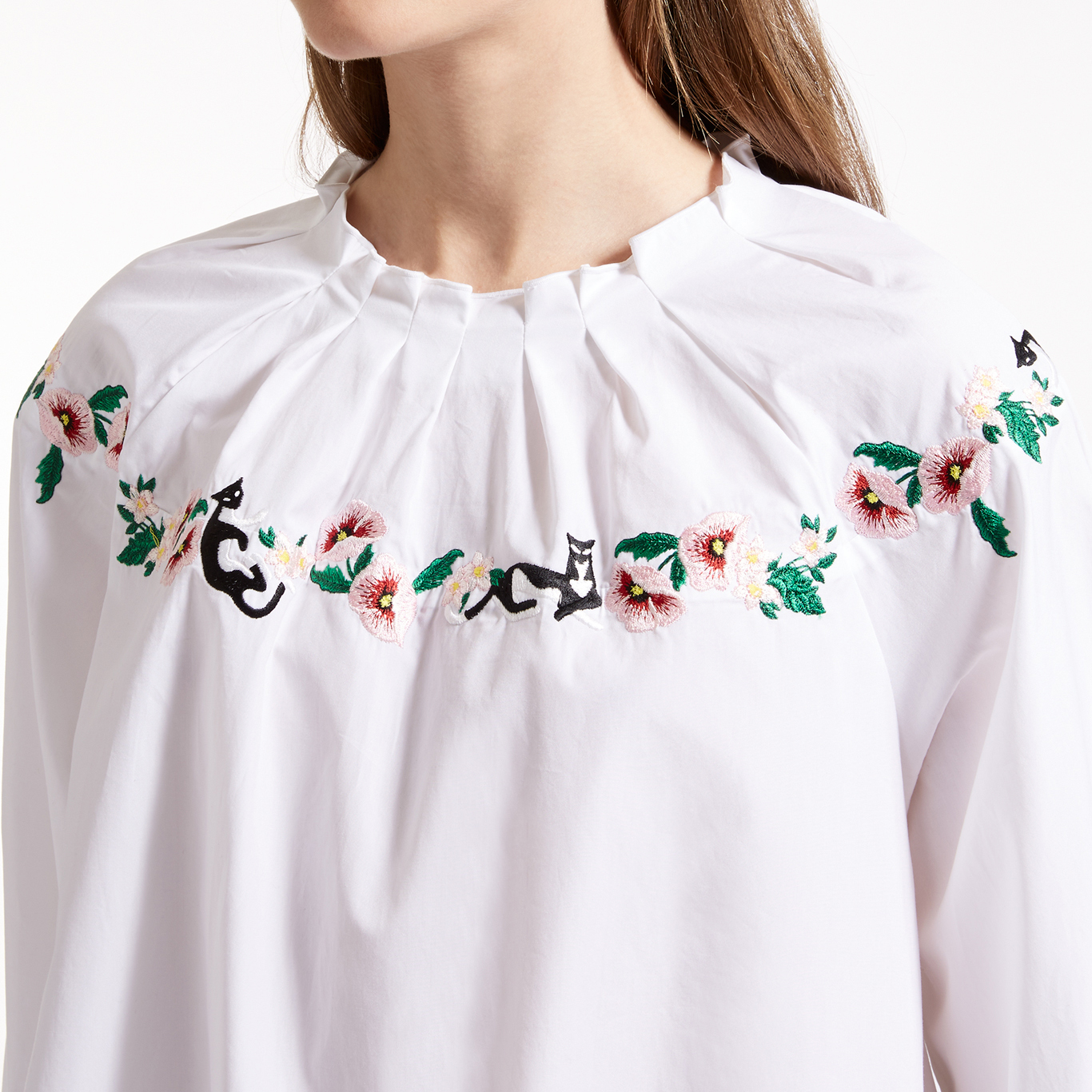 Amongst the blouses, tops and wide-cut shirts, the signature garment of the collection is undoubtedly the shirt dress with two cats affixed. The round collar, the skirt finishing below the knee and the waistband that hugs the waist renders this one of the essentials garments for all modern-day Audrey Hepburns.
Truly romantic dresses, they are perfect for flaunting both in the office or business events, as well as during moments of leisure and even on nights out with a significant other.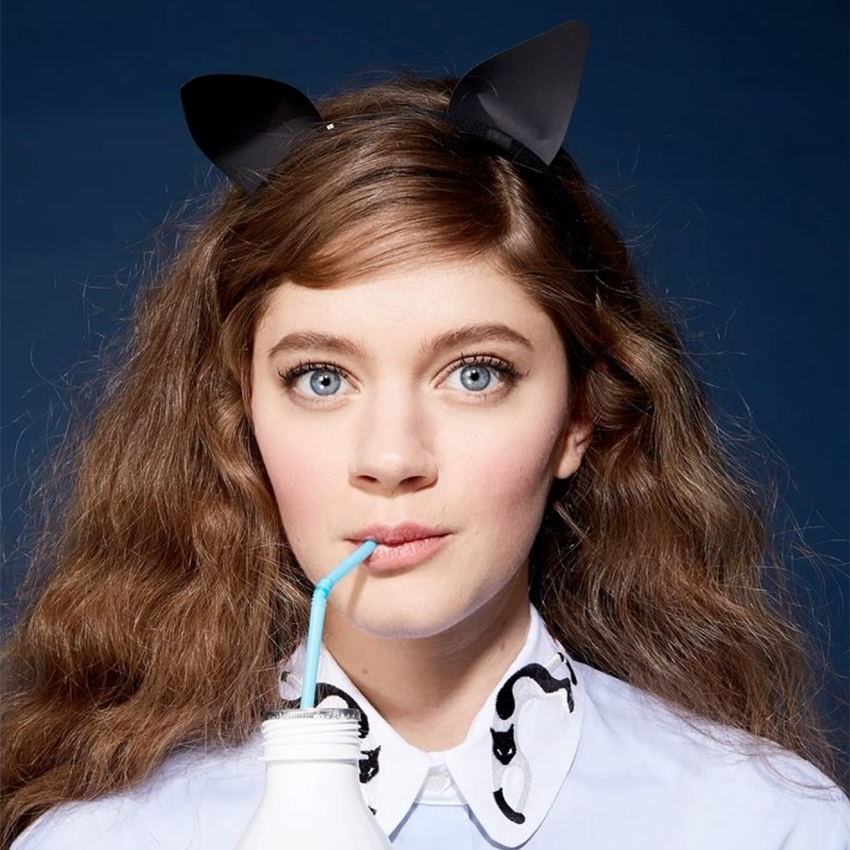 Influencers, socialites and it-girls have been battling it out over which is their favourite piece, with Chatmise having truly reached all corners of the globe, there being a staggering number of shots posted on social media profiles of these super girls wearing their garments from the Weekend Max Mara collection!
Cats really are trendsetters. Have they won you over as well?