Adults are not the only ones who like fashion! Nowadays, the golden world of fashion is increasingly aimed at children too. Cool and comfortable clothes that are great for school, and even real chic garments too. Let's take a look at the trends that have emerged from the 2017 fall-winter collection for children, a peek at what no kid should do without this coming season!
Autumn has arrived and school has begun. If once upon a time moms dressed their kids for school in clothes that were comfortable but maybe just a bit worn – so that it would be no great loss if they got torn or dirtied – things are very different today.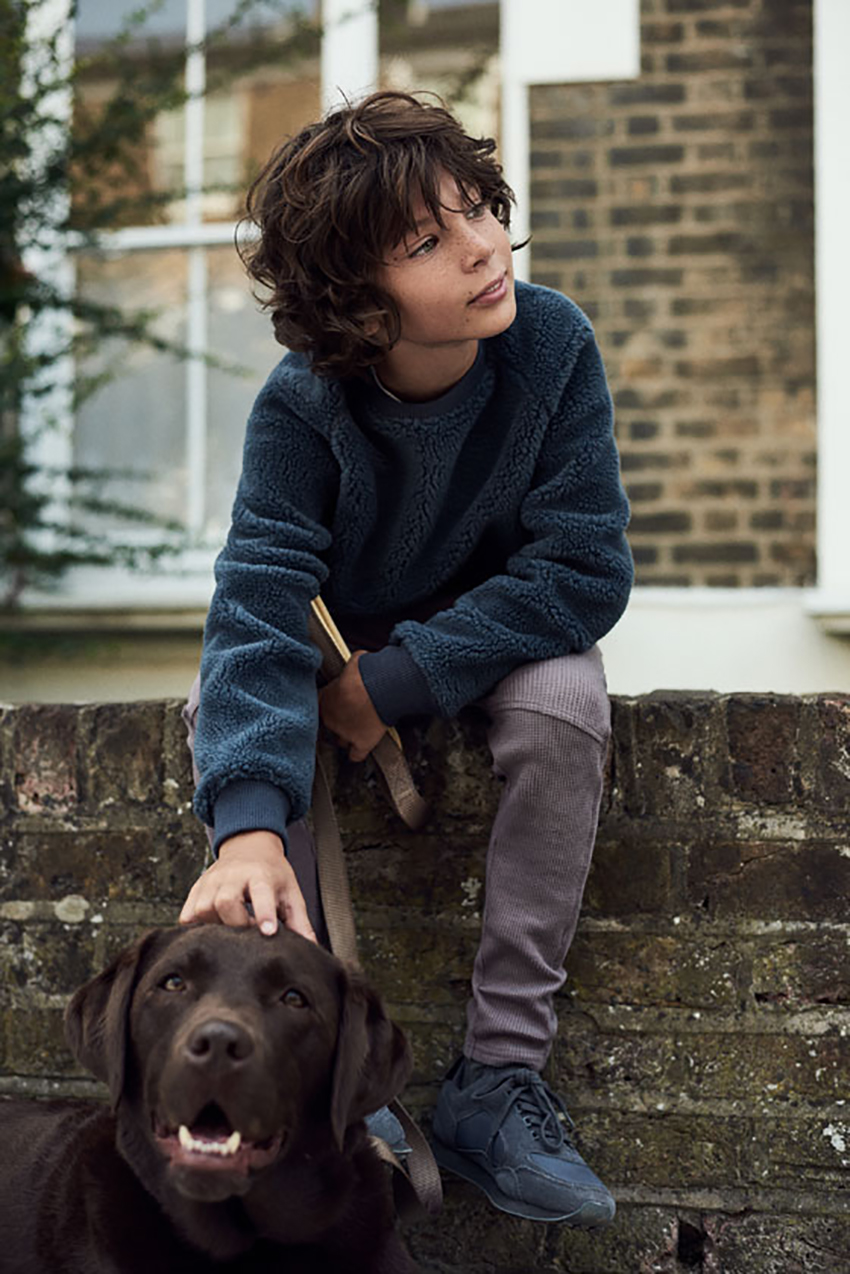 Let's be honest, little kids are getting more and more fashion conscious, they want to choose what they're going to wear and it's to school that they want to don their best rags, their latest acquisitions. Zara, for example, is well aware of this and has paid a great deal of attention to their line of children's winter garments.
The must-have items that are perfect for school, great for playing, for an evening with the family or an afternoon at grandma's are classic jogger pants. Revisited, they come in light and dark grey with a low crotch and big side pockets, that way there's plenty of space for all kinds of stuff.
Maxi T-shirts are another great item, with patterns and letters printed on them, T-shirts to be worn by themselves or over a long-sleeved sweaters to create the layers that kids love because it reminds them of how adults dress. But then, what we wear, they wear too!
Sweatshirts are timeless garments. Oversize, solid or with a pattern, to be worn under a leather jacket, a bomber or a light down jacket. And then there are shoes! Here you need to stand your ground, they have to be comfortable because kids love to run, play and take their four-legged friends out for a walk!
Take a look at the great pictures we chose from among the Zara Kid collection and see how the trends are shown…and if you take a really good look, you'll see that the lovely four-legged model is wearing Ferplast collars and leads, and with great aplomb, we might add!