Autumn has arrived, the days have shortened and the temperatures have dropped. For four-legged friends this season represents a time of change. We asked our Ambassadors to tell us how they like to spend their days at this time of the year and what they will be doing in autumn 2020!
Attila, the athletic Border Collie
Autumn is, along with spring, Attila's and his owner Martina's favorite season. They live in Tuscany, a region that offers a unique landscape with many beautiful parks and woods that are filled with magnificent autumn colors. In fact, they love taking long walks along the paths to admire nature and enjoy the crisp air. As Martina suggests, autumn is also the perfect season to start agility training. Attila can't wait to get back to racing!
Instagram: @attila_bordercollie
Levante, the Siberian cat
Levante, the Siberian cat, loves autumn because of the dry leaves and twigs on the ground. It is no coincidence that during his outings he always finds something that attracts him because of the noise, with which to play and have fun. Levante loves walking to discover new places and also in autumn there is no shortage of mountain walks.
The first cold days are spent looking for warm and welcoming places, with soft blankets and beddings, alternating with moments of play with fluttering feathers and little mice hidden here and there.
As Federica advises us, it is always important to keep cats active even with little games because with the cold the cats become sleepier and lazier!
Instagram: @levante_siberian_cat
Mandala, the Ragdoll kitten and Magoo, the little Maltese
Lady Mandala is a docile and gentle Ragdoll cat. Her life in the summer is adventurous and dynamic, but when autumn arrives, she quickly adapts to city life. Her days have a more sedentary rhythm and she moves from the sofa to her bed depending on how the room is illuminated by the sun. Between a nap and the next, however, there is always an opportunity to play: she just needs a small ball or maybe she enjoys chasing or being chased by her dear little hairy sister Magoo.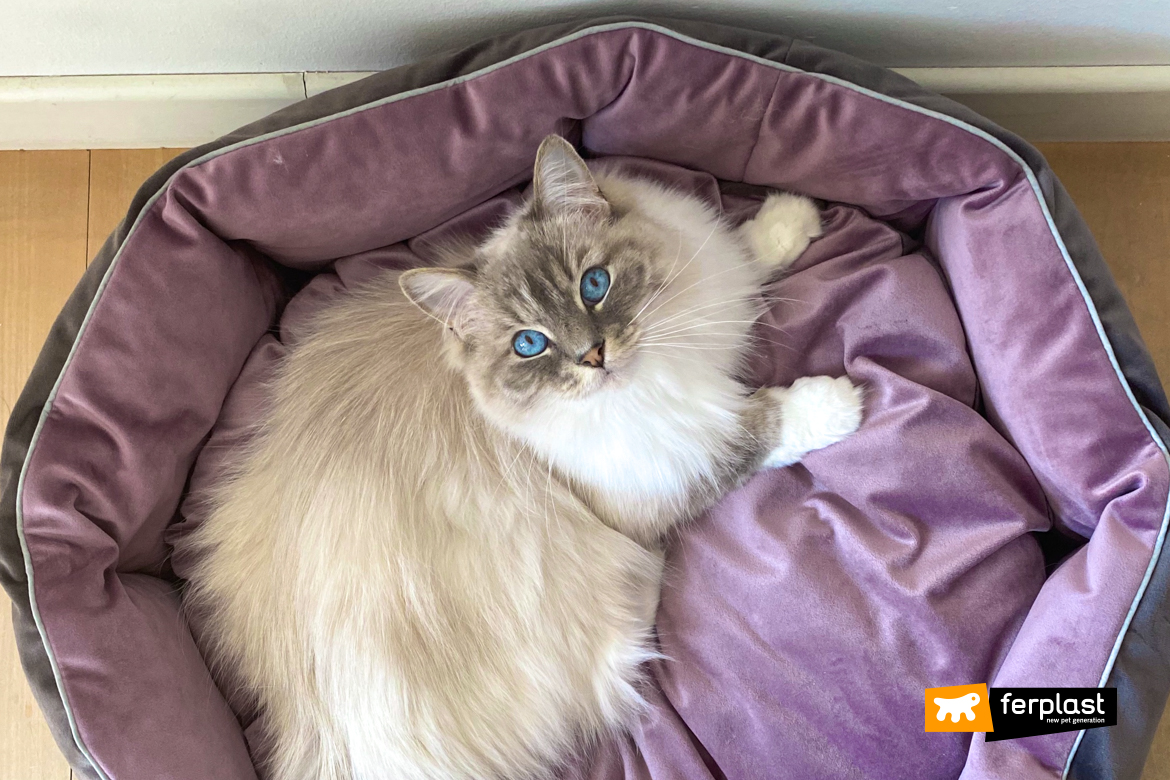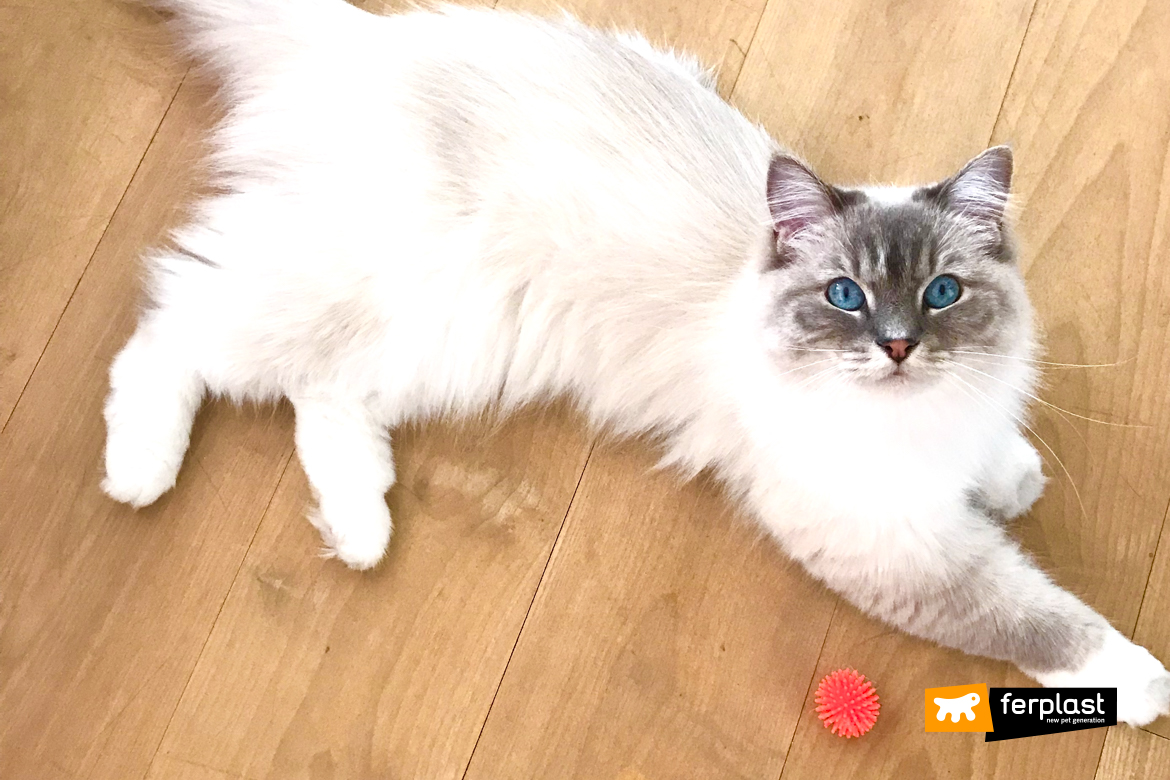 Magoo is a Maltese dog of just 2 kg, petite but very sporty and active. You can walk with her  in the park for an hour at a good pace and without ever stopping. Autumn is her favorite season and without the summer heat the walks are even more pleasant. On cold, rainy days she still likes to go out and walk around all day with her humans, but she really appreciates her comfortable carrier so she doesn't get wet or cold. At home, on the other hand, she likes to spend autumn afternoons in her soft pink Ferplast bed, even if to win it she has to deal with her sister Mandala first.
Instagram: @mandalatheragdoll // @magoothemalty
Happy, the tireless Australian Shepherd
This year, mindful of the wonderful experience they had last year, Happy and Giorgia will spend their autumn afternoons picking chestnuts in the woods near their home. Happy loves getting lost among the trees, letting himself be guided by the scents and noises, and obviously having some feast of raw chestnuts! As Giorgia suggests to us, if your dog never stays still for a minute when you go out for a walk in large spaces, put a harness on him and give him a fetch toy to make him run and get tired!
In addition to walks in the woods, on the autumn weekends Happy and Giorgia used to stop off at all the fairs and festivals organized in the historic villages… this year unfortunately they will have to give up this tradition, but it will perhaps be a good opportunity to find new activities to do.
Instagram: @felicementehappy
Alex, the bengal cat
Alex is a truly adventurous Bengal cat, any occasion is good to leave the house. He is not afraid of anything and not even the cold, rain and autumn humidity stop him from his travels! Therefore autumn is a season like any other, the important thing is to get in the car and leave.
In autumn Alex and Alexandra love to go for walks in the mountains and on Lake Garda, this year in particular they will visit some areas of South Tyrol and Lake Como, it will be the first time for Alex! How do you travel with your cat without the fear of getting hurt? As Alexandra suggests, the solution is to bring the cat on a leash.
You can spend your autumn afternoons by training the cat to go out and walk with a harness and leash.
Instagram: @thebengalalex
Nino, the nice Corgi
Nino is a nice corgi who goes crazy for autumn, which is not surprisingly his favorite season. He doesn't like the heat very much, so in this period the temperatures are perfect and suited to his body and coat.
He spends most of his afternoons playing ball among the dry leaves of the garden, another fetish of his … in fact, he has too much fun being covered in leaves by Eleonora, his owner, and then comes out with a leap and runs to the crazy! Together they go out in the mountains and cuddle on the sofa, but there is only one place where Nino loves to fall asleep, namely his soft Chester by Ferplast.
Instagram: @nino_shortlegs
Dream, the Sicilian doxle doc
Dream and Alessia have already planned some outings around Palermo, the city in which they live. They are lucky enough to live in a beautiful place with sea and mountains, spoiled for choice on possible things to do! Although Dream is more of a "summer type" he does not mind this season and appreciates the mild and pleasant temperatures typical of Sicilian autumn!
Dream is a great sniffer so this will be the right year to start taking a nosework course, a fun workout to find people or objects.
Instagram: @dream_the_beagle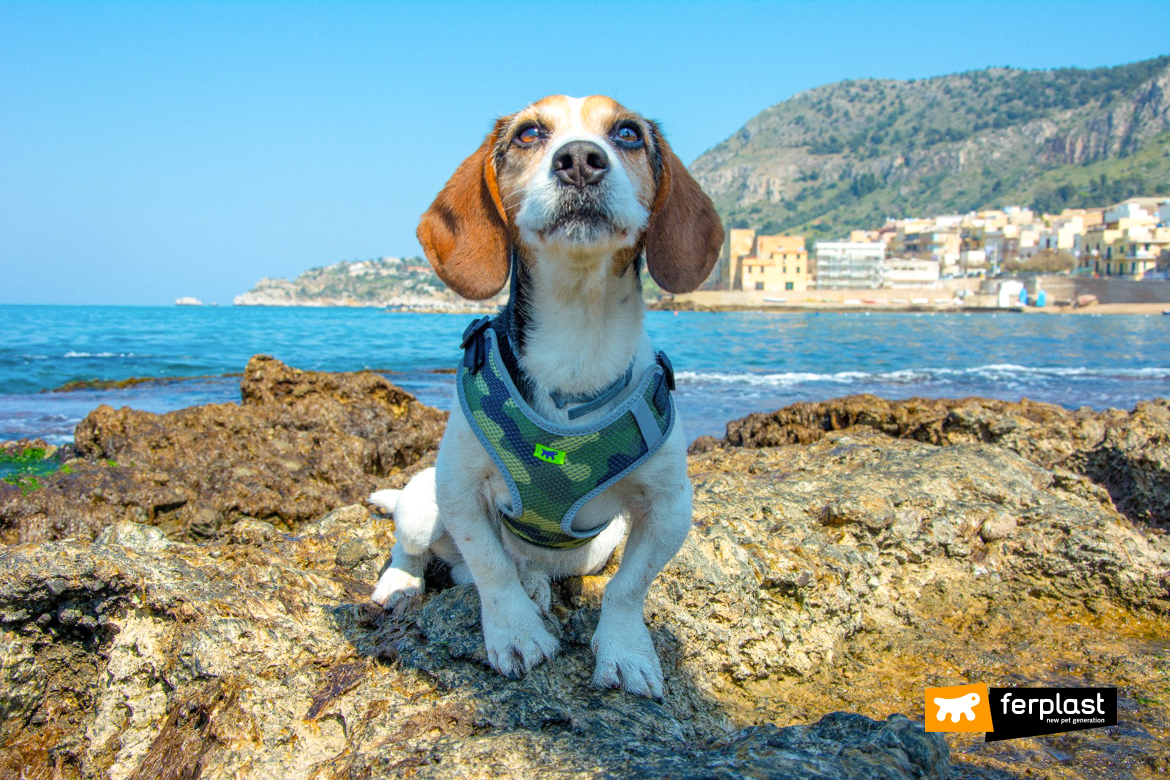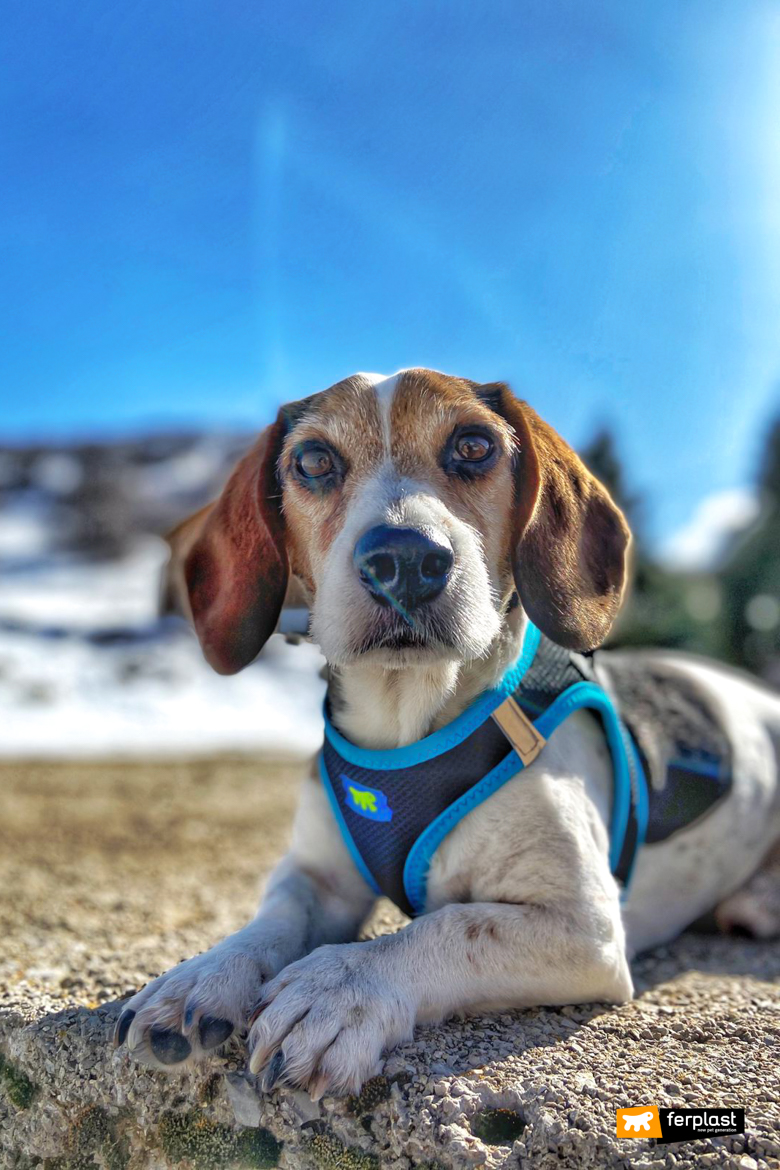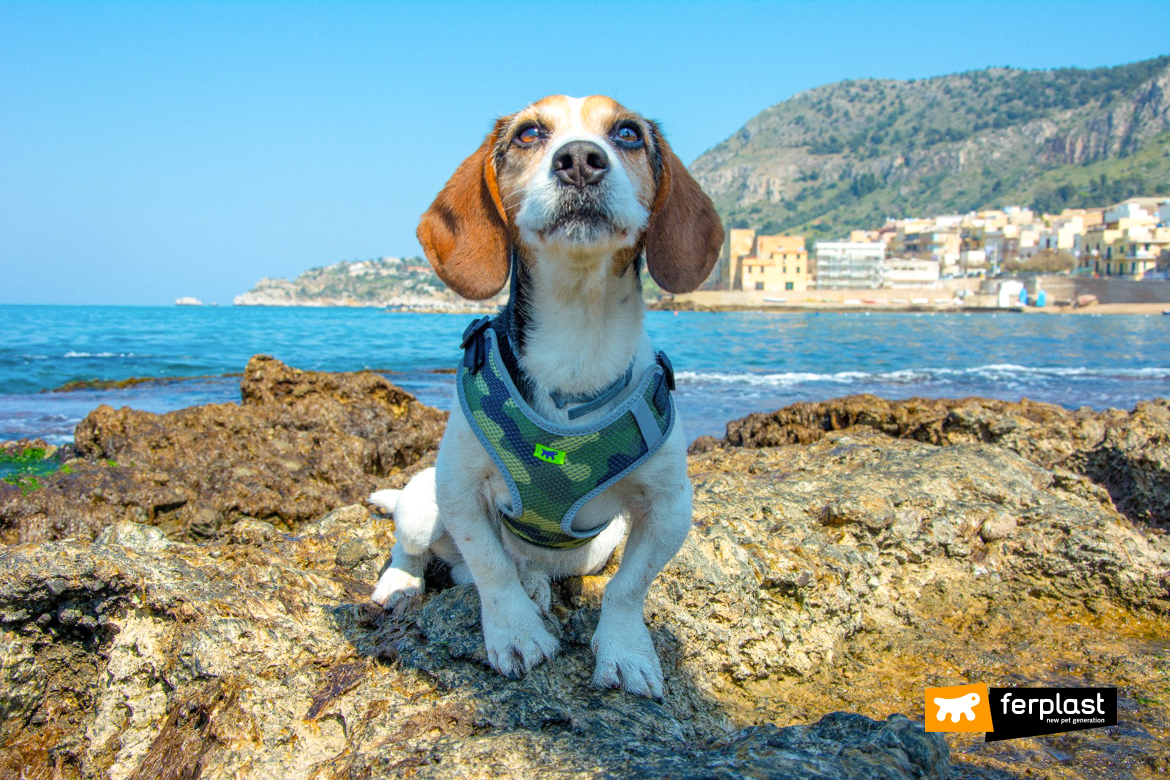 And what do you do with your four-legged friends in autumn?