Their mantles notwithstanding, dogs can feel the cold, especially if they are puppies or senior dogs, if they are unwell or, quite simply, if they are indoor dogs that have never grown a nice and thick warming coat of winter fur. But fear not, it's easy to keep them warm using indoor heated dog beds or cushions for dogs and cats.
There are times when dogs can feel cold even when they are indoors, like short-haired dogs who spend much of their time alone at home with the heat turned off. Puppies and older dogs, not to mention dogs that are unwell or have just had surgery, have weaker defences against the cold. So sometimes we need to protect them from the lower temperatures even when they are indoors.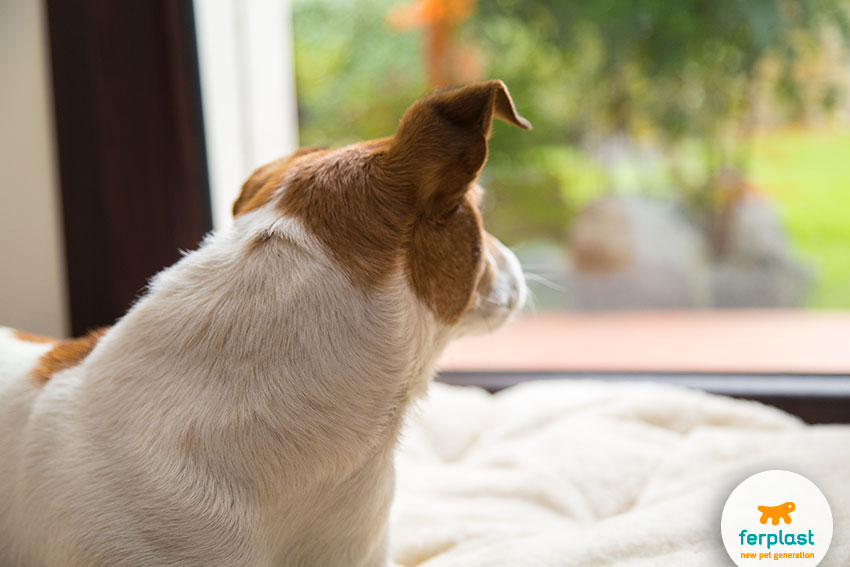 Seeing as dogs and cats spend much of their time napping, it is important that they have a safe, warm and comfortable spot – like a fur-covered cushion – on which to indulge in their favourite pastime. Ferplast's Relax F model has two different sides and is, therefore, really practical! One side is covered in cotton for warm summer days, while the other side is covered in fur for extra heat during the colder winter months. Ferplast also makes a variety of other cushions and little beds with a furry side to them, like Coccolo F or Toffee. All you have to do is choose the shape and pattern you like the best!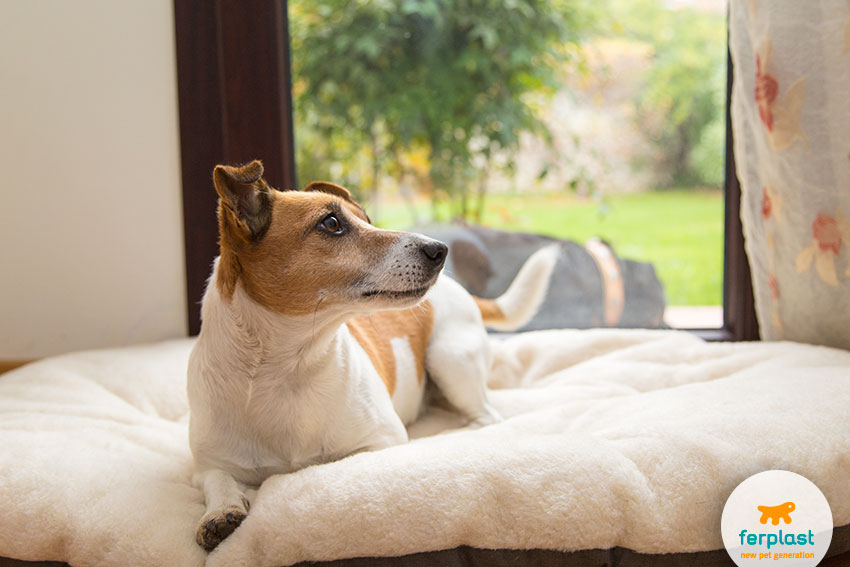 But if your pet is especially prone to feeling cold, then a warmed cushion or a heated house is just what he'll need! Thermo Lord is especially handy because its sides provide the dog or cat a great place to cuddle into. It's really simple to use too: just plug it in and when your pet gets in it, his weight will release a pleasant soothing warmth that is about 10°C above that of the room, up to 35°C. He'll feel like he's sleeping in your arms!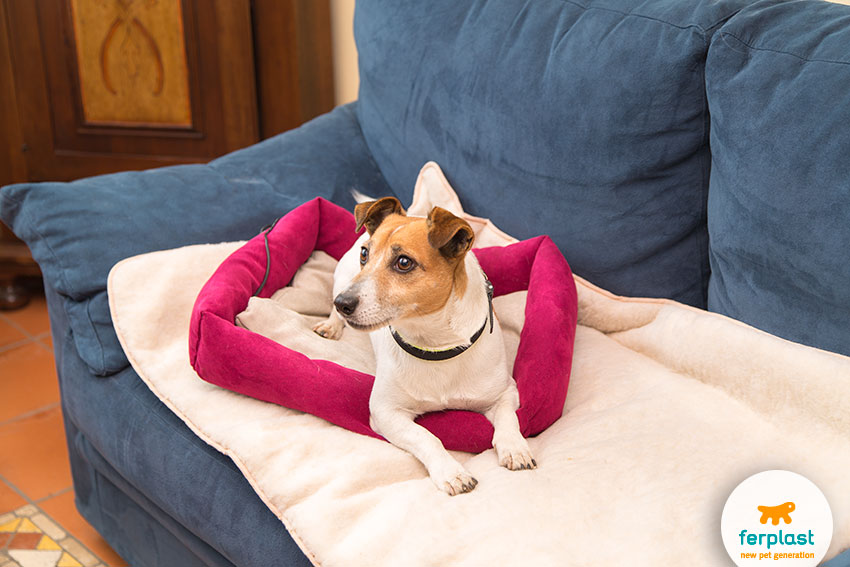 Thermo Lord is 100% safe, it is waterproof and comes with thermo protection. It is also really easy to wash: just remove the case from the heating pad and wash it in the washing machine at a low temperature. The same procedure and washing temperature applies to the outer covering. What could be easier?
Thermo Duke has the same identical characteristics as Thermo Lord, but it is a simple heated pet mattress, without the raised sides. And when it's time to travel in the car with your temperature-sensitive dog, then the Pet Thermal Mat is the ideal solution for you. You can plug it into the lighter socket and, placed under a blanket, it will make your dog's trip warm and relaxing thanks to the controlled, therapeutic warmth the little mat gives off.
So you see, your dog or cat can now always feel like the king of the house, pampered and ready to face even the coldest of winter months!