Hamsters are interesting critters to watch. Small, but with very sharp personalities, they often display weird behaviours, using unusual positions and making unexpected expressions. Their owners report some strange behaviours, which we will describe and interpret in this post.
If you see your rodent repeating a certain behaviour many times, there's a high probability he's trying to tell you something: that he's happy, that he's uncomfortable, that he needs something… Some of the most common and anomalous are:
1. SLEEPING BELLY UP
Sleeping with the belly up means they're going through some sort of difficulty. It may look cute, but your hamster is actually suffering, and the cause can be excessive heat or bad nutrition. In the first case, try placing his cage in a cool, dry place, or at least near a fan, so there's a light breeze in the room. If food is the problem, you'll want to go through his diet and ask advice from a vet – and have your hamster play more. You'll see how you'll see him napping in other positions in just a few days!
2. SHE FALLS ASLEEP IN HER WHEEL
Hamster and wheel make a successful pair, as long as the wheel is considered a piece of equipment for your hamster to run and exercise in. If she adopts it as her bed, there's something wrong going on. This behaviour shows your hamster considers her own little house unsuitable, either because of too much light, or of improper temperature, or because it's too exposed. Hamsters need privacy and darkness when they sleep; a single ray of light would be enough to keep them from resting, and this would cause them to move to the wheel. The solution is simple: get her a more reserved little house, ideally without a transparent floor.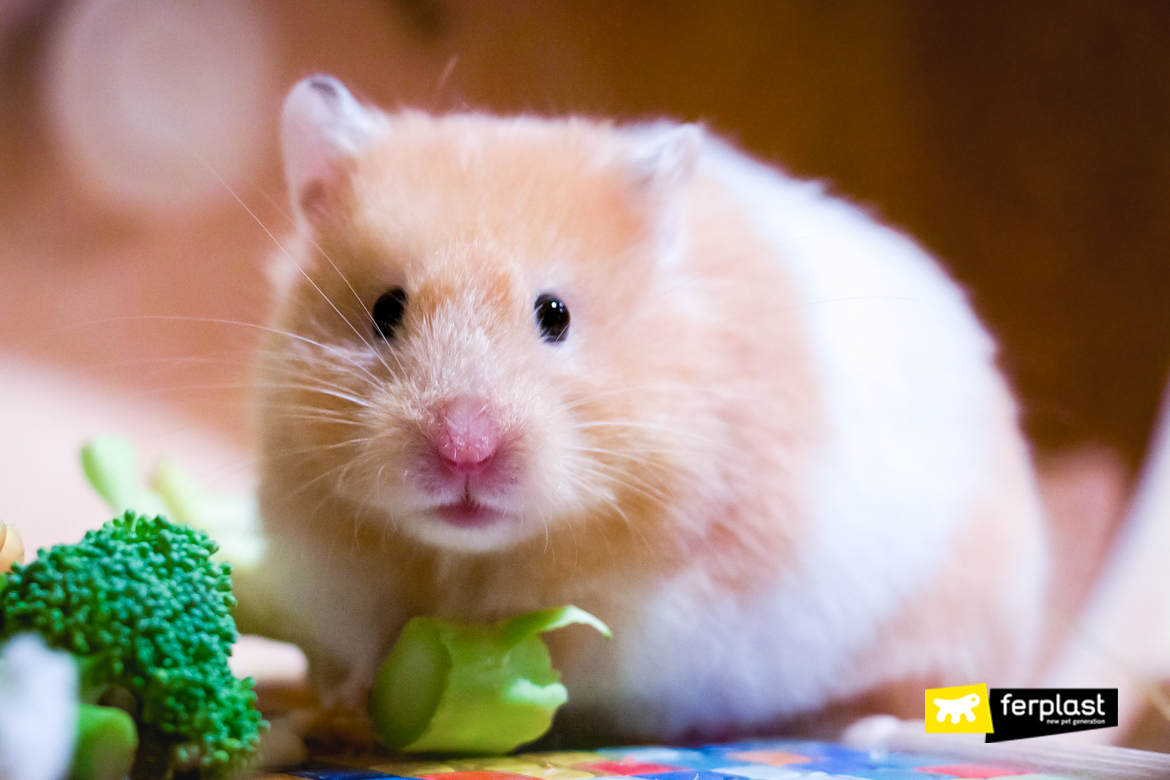 3. HE PULLS HIS EARS BACK AND CROUCHES DOWN
Hamsters take up this position when they've been scared. It means they're terrified and need plenty of pampering and protection to get over this freaking out! Try talking to him in a low, soothing voice, calling his name and making him feel you're there for him.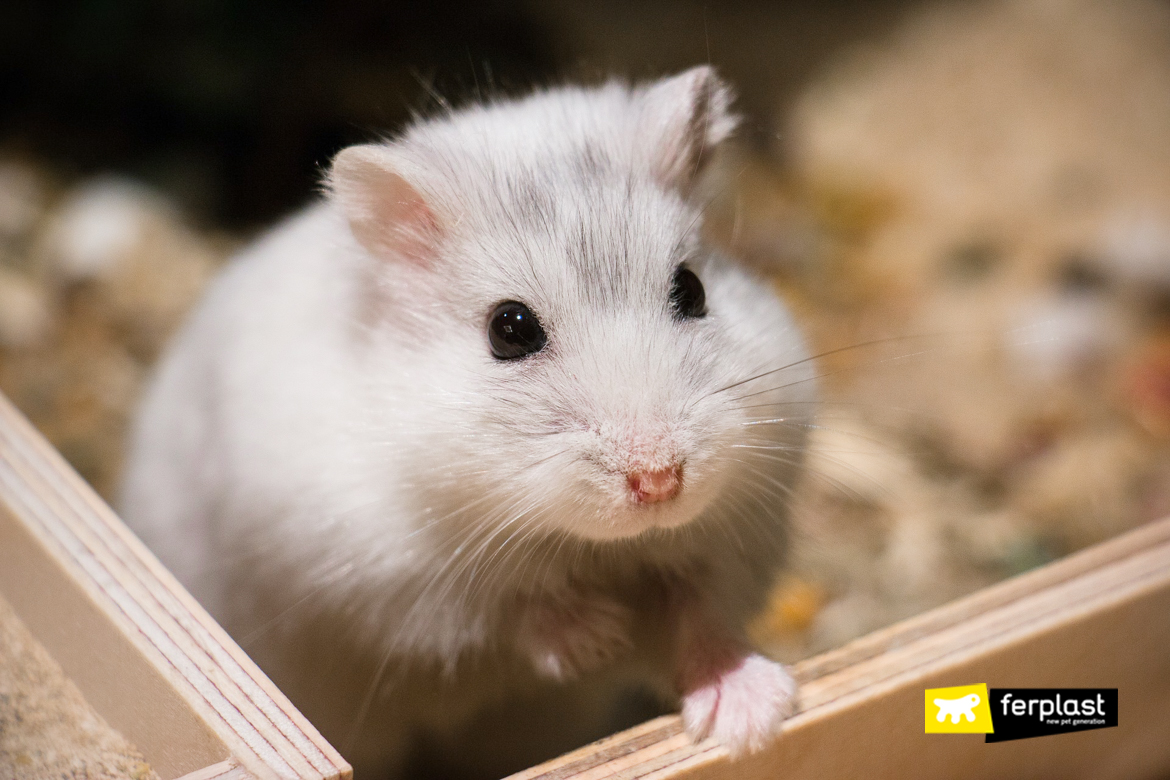 4. YAWNING
Unlike what we may think, a yawning hamster is not bored or sick of your company. Yawning simply means they're in a good mood and feeling relaxed. If she yawns when out of her cage too, this means she likes the environment and feels safe in it. This is not a common behaviour, as hamsters are very anxious and fearful little animals.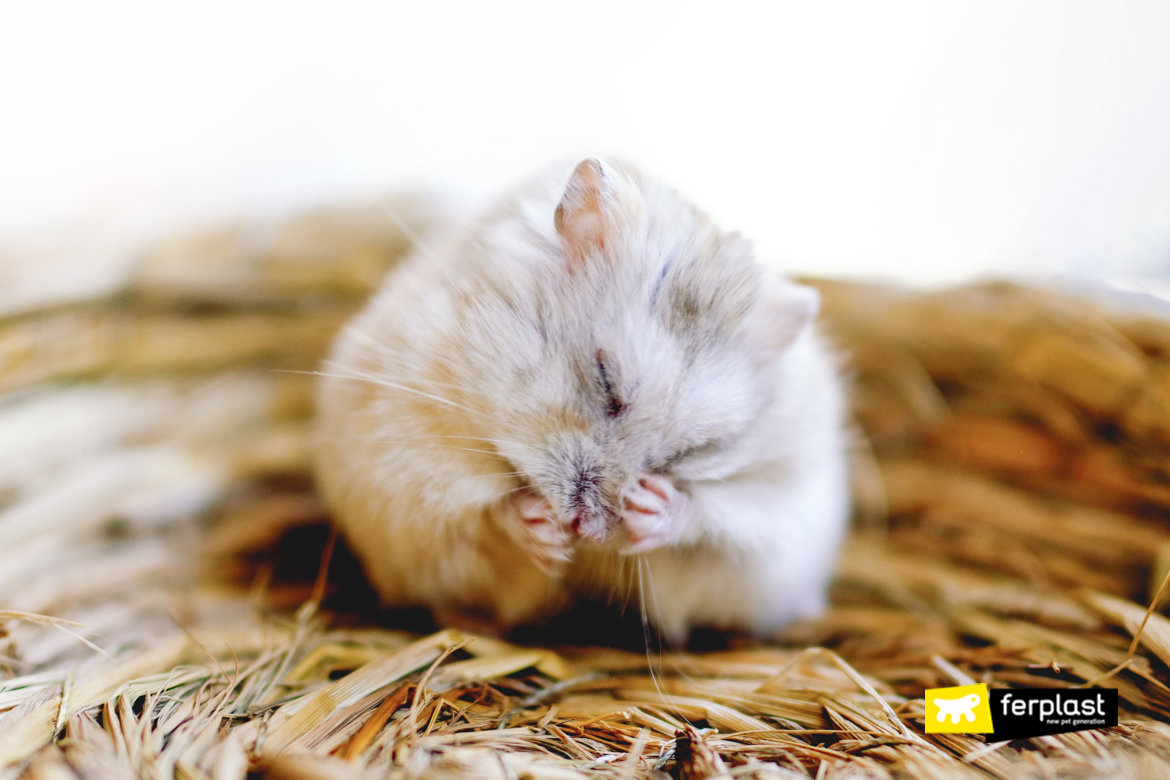 Do your hamsters have any strange or anomalous behaviours?