Hamsters are not only known for how cute they are, but for the amount of energy they have. They race around their cages and work out energetically on the treadmill. Contrary to what some may think, they too can be taken out of their cages now and again to roam freely, not just in the house, but in the garden too!
Like any other living being, hamsters need to get their daily exercise so that they can enjoy a long and healthy life. They are naturally great runners and can do plenty of kilometres on the treadmill in just a few hours, so it's a good idea to let them move as much as possible. They love the treadmill, it's their favourite pastime and lets them burn off pent up energy, have fun and stay in shape all in one.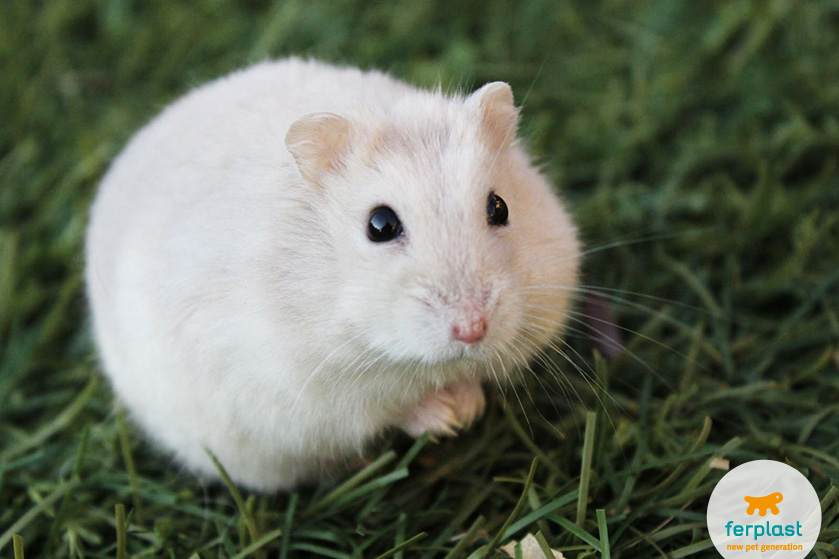 Not everyone knows that it's actually a good idea to let them out of their cages now and again to roam about and get accustomed to another environment. Being small and very agile, they can, of course, crawl into tiny spaces or squeeze through narrow fissures, so you have to stay with them on their outings so that they don't get lost.
One really good idea, a perfect way to let them roam around safely by themselves outside of the cage, is the Ferplast Baloon. This accessory lets the little guy roam about for all the time he wants, safely, without putting too many limits on his zone of exploration. A Baloon is a transparent plastic ball with lots of holes for plenty of fresh air. The hamster goes in through a hatch and then walks the Baloon anywhere he wants. Hamsters love it, it's a great way for them to exercise and use all their muscles. It's great for letting them play with us in the garden and keep them safe from predators as well. Don't leave him to roam around on his own for too long though, as he will get tired after the workout and want to get back to the comfort of his safe cage.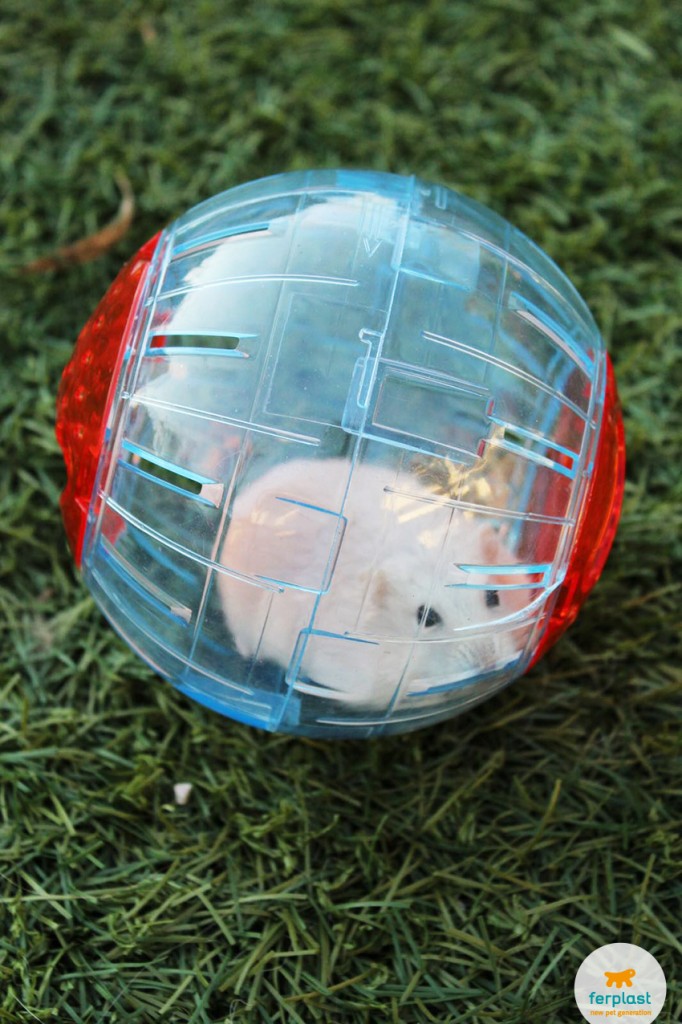 The hamster may seem somewhat disoriented at first, but he'll soon get used to and love it. One word of advice: watch his behaviour right after you put him in the Baloon for the first time. If he takes off running, it means he loves it. But if he stays put, then let him get used to it gradually.
Our pal the hamster can come out into the garden with us and breathe some of that fresh spring air thanks to Baloon. What will Ferplast think of next!?