Christmas gifts fill both givers and receivers with joy and fun. Even our furry friends love this time of year and a present under the tree has become a must for them and their owners. We already gave you a few ideas for your pooches, now it's our favourite felines' turn.
Picking a gift for a cat is a snap. Since a cat is naturally curious, just place a box in front of it to grab its attention and show it a new game to make it really happy.
Speaking about games, everyone knows that there are never enough for a cat so here are a few fun ideas to please our fur ball during the holidays. Clever & Happy line INTERACTIVE TOYS for cats are a great way to hone their cognitive abilities and stimulate their natural predator instinct: there's a wide selection, from Discover, a fun game of ability with hiding places for treats, to Phantom, a fantastic laser with three different motion modes…our friend will have a ball trying to catch the light between its paws!
Cats love to hunt down feathers and everything that moves suspiciously: a diversion they can't resist are fishing rods with something dangling from the end, a classic object they never tire of and that lets you play with them without the risk of getting scratched.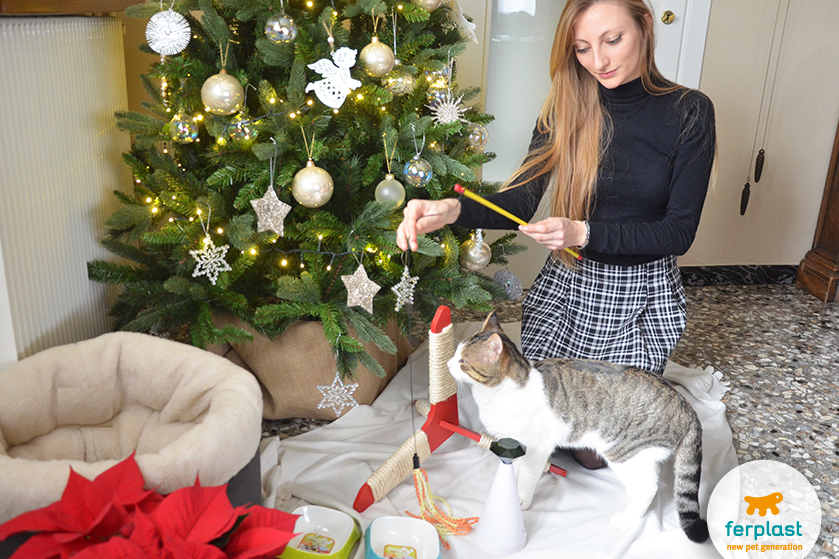 A present that's great for both the cat and us is a SCRATCH PAD: pretty and red like the Tripod which, while letting the cat scratch without ruining sofas and rugs, has a special shape that also makes it a fun game that your furry friend can roll back and forth.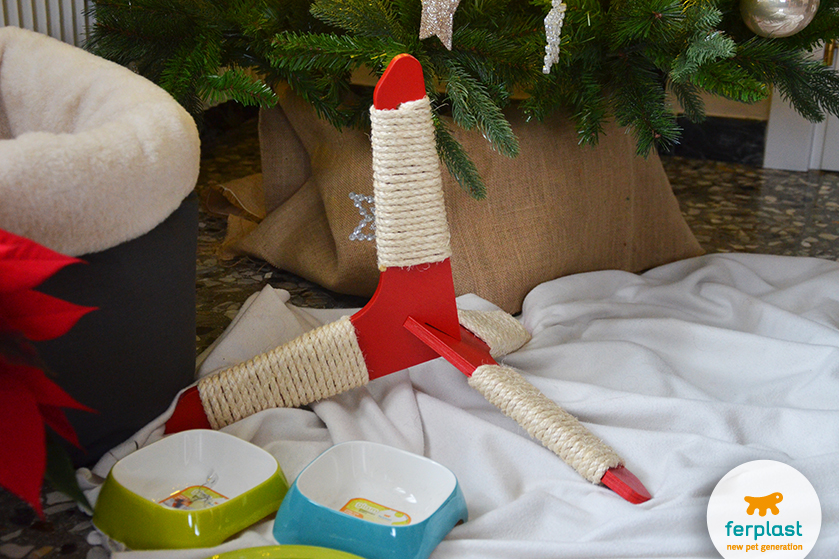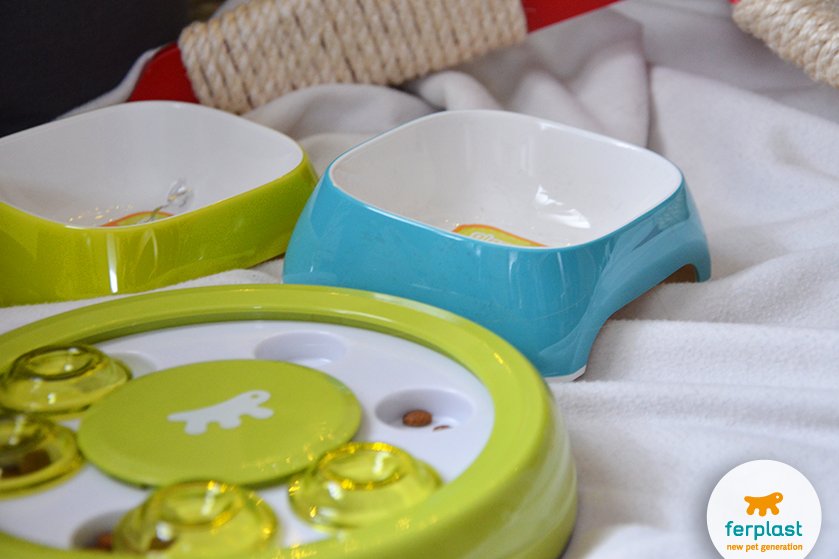 It's cold outside at Christmas so even our cats spend more time nestled by the hearth then running around the yard looking for mice or other prey. Give them a safe, warm and snugly BED, like the Pouf. Its a padded basket, with a super soft lining…a great place for long naps and to hide out. Easy to clean, it's machine washable at low temperature.
The right Christmas gives make Christmas even more magical, have you found the right one for your cat?