Black is one of those colours you never tire of. In fact, when they write things like "black is back in fashion" you wonder when it went out! It's an elegant colour, and it really is for all seasons. Black is suited to just about any occasion, whether it's for Him, for Her or for Rex!
It's a mistake to assume that everyone likes bright colours, and the opposite is actually often truer, especially for men who, rather than stand out with some amazing look, prefer the minimalist style and to attract subtle attention with a sober and total black flair.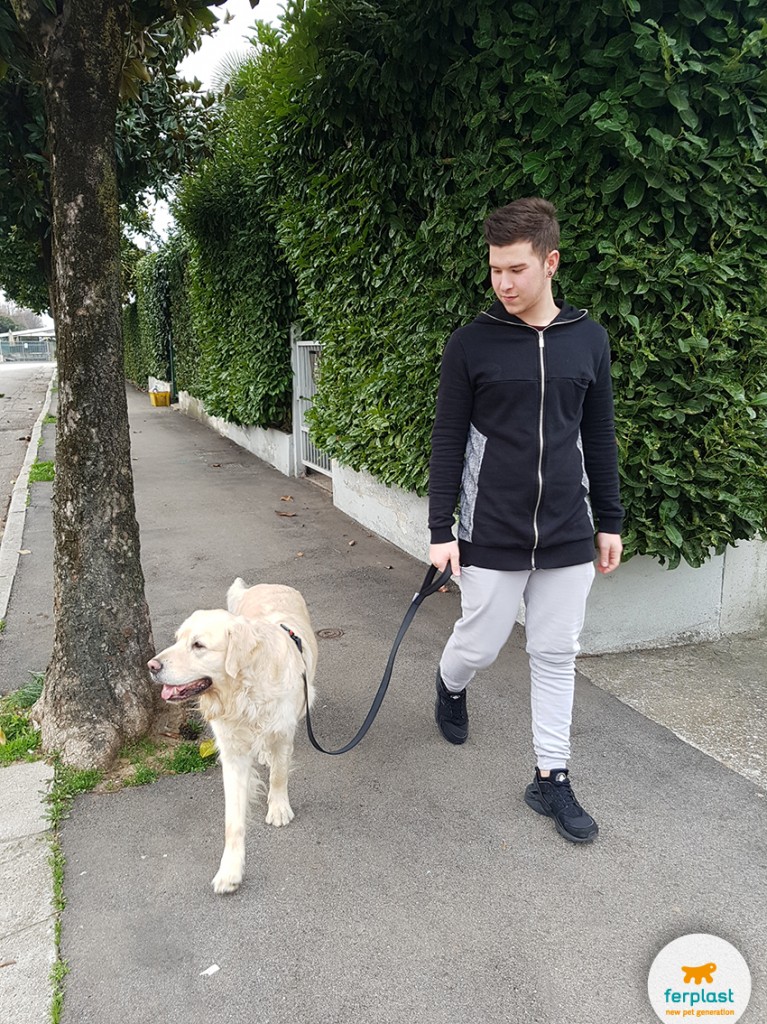 The total black look is always incredibly chic and practical. It's perfect for when you travel because it goes far in covering up wrinkles (and maybe even stains) acquired along the way. It's ideal for every occasion and pairs perfectly with just about every other colour. Black gives security and even a touch of mystery you don't get with other colours.
So what's the secret to keeping black fresh and exciting? It's in the material: shiny as silk or deep like velvet. You can highlight it with white accents, for example, making it romantic, dark or elegant depending on the context.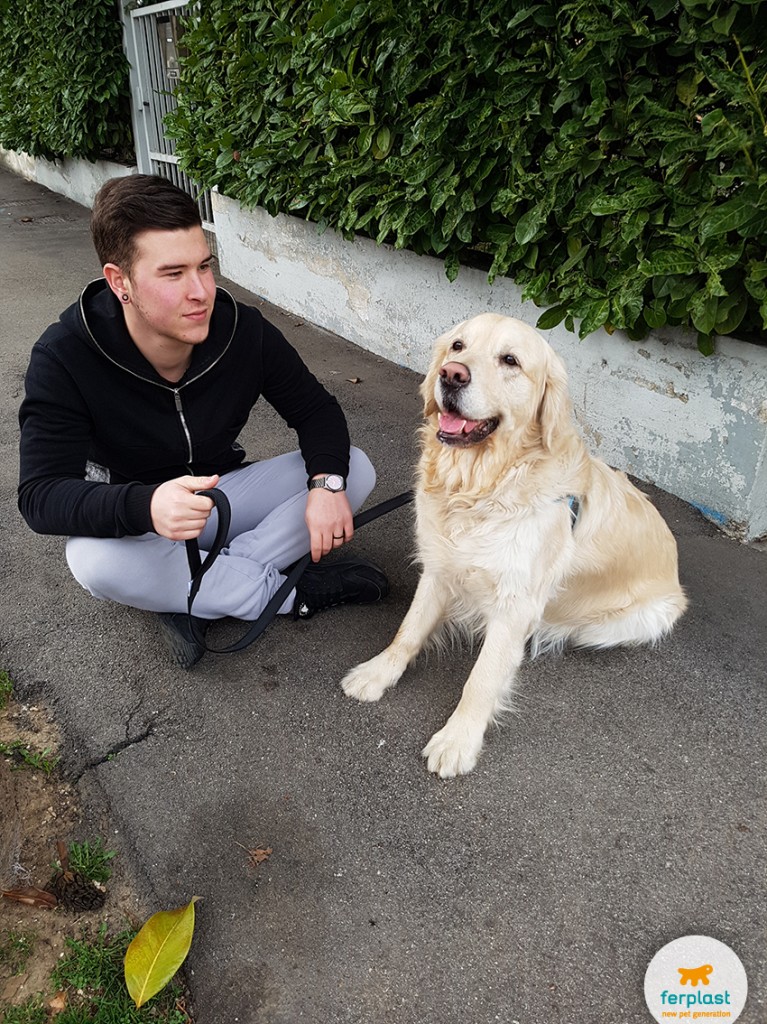 Even your dog wants to be distinguished and elegant sometimes, and so Ferplast designed a series of black collars, harnesses and leashes for them to show off. They are great for glam morning and elegant evening walks, always very versatile, always fashionable.
Gianmarco and Cloe love to go out dressed in black, like a real Hollywood couple! Aren't they just darling! In these pictures she is wearing a Daytona Matic line leash made of black nylon, a resistant and very classic item. The ergonomic shape and the soft padding that lines the handle make them especially comfortable and provide a good, sturdy grip. Not only, but the magnetic Matic karabiner clasp makes hooking and unhooking the leash from the harness very quick and easy.
And speaking of harnesses, this leash can be paired with any of the Agila two-colour models or, if you're a real purist with a love of the single colour look, there's always the Ergocomfort line, black with just the slightest hint of grey, sporty yet very minimal!
So what do you think? Black or bright?