Christmas is just around the corner, a magical and evocative time loved by children that drives the older ones crazy too.
This year we made one question to our favorite four-legged and their human friends. "What does Christmas represent to you and how are you going to spend this particular time at home?" Read what they answered!
DREAM AND ALESSIA
We will spend Christmas at home with the family in front of the lighted tree, but certainly Dream and I won't get bored! Together we are a winning team, I always have many ideas and he supports me, we really have fun. We will play back and forth with the new rope game by Ferplast, we will shoot nice videos on Tik Tok, including ballets, improvised parades and fun tricks. Of course there will be the usual walks, Dream is an incredible sniffer dog, he knows perfectly all the streets and stops to smell every corner of the city! Since we can't go out in the evening, I have already planned a series of films to watch and books to read. Obviously with Dream next to me in her beloved pillow Scott, his favorite place to take a nap while feeling safe. After all, it will not be such a different Christmas, because we will be surrounded by the people we love!
Instagram: @dream_the_beagle
LEVANTE AND FEDERICA
Christmas 2020 will be very different from what we are used to. The sadness about the impossibility of celebrating how we wanted is a huge, but Levante and I won't lose the spirit. We decorated the house with lights, trees, gnomes and candles so we surely didn't to lose the Christmas' magic! Levante is crazy about decorations in general and his curiosity leads him to play with anything that moves and glitters, so these days he's really euphoric. Levante is a weird cat, he looks a lot like a house cat but he actually loves walking outside in the snow. We really hope that this Christmas will bring us some snow, to go for a short walk and feel its freshness. We are very curious to try the new harness Nikita from Ferplast, it would be the perfect opportunity!
Instagram: @levante_siberian_cat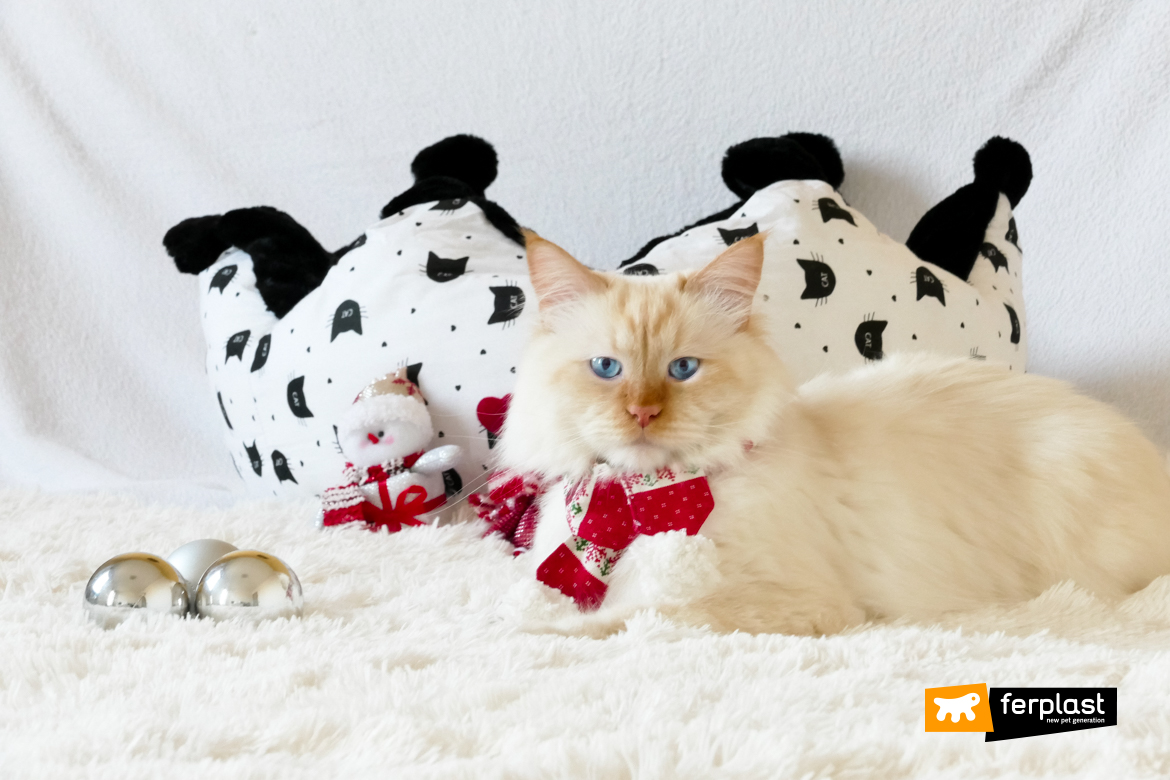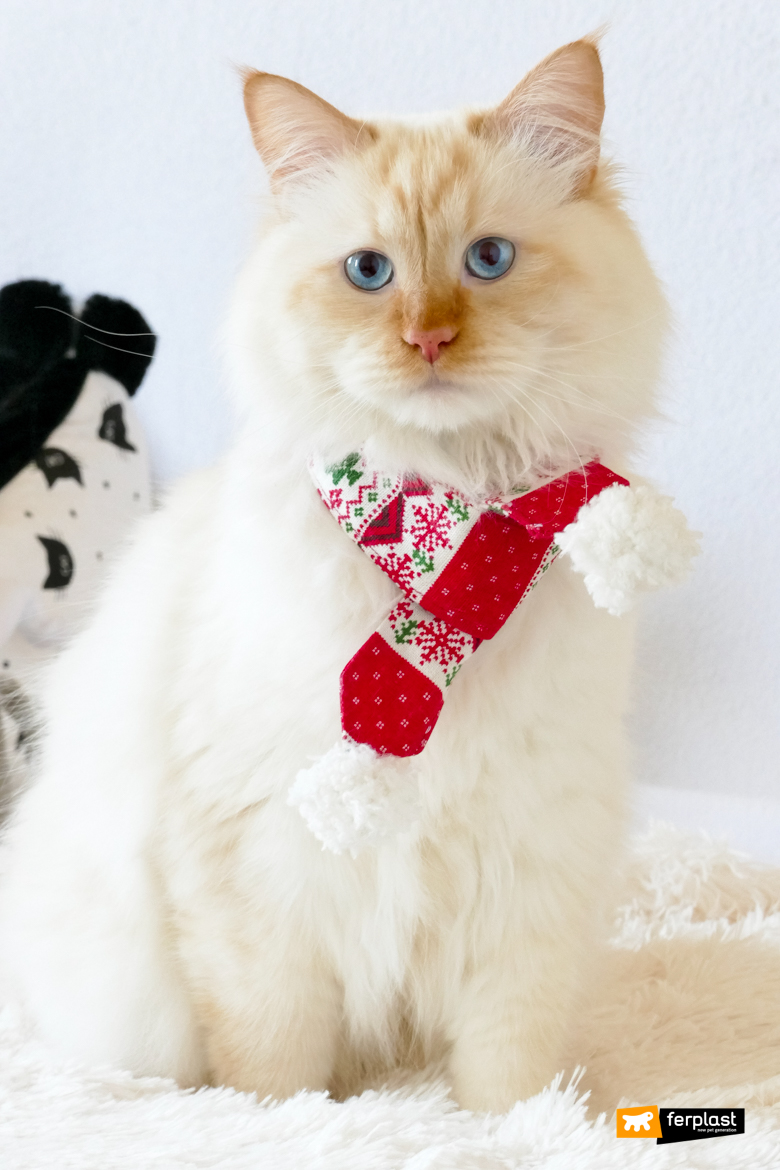 ALEX AND ALEXANDRA
I've always loved Christmas and even more since Alex came into my life. If I think about Christmas 2020 I would describe it with a picture of the two of us! Together we decorated the house and decorated the tree and I confess that his presence was felt a lot. Alex didn't miss the opportunity to get into all the boxes and play with the balls! This situation prompted us to be creative and think of new games and activities to make lockdown less boring and Ferplast's games were a salvation! We usually put on a Christmas playlist (which Alex listens to with great interest) and we have a lot of fun running and playing and then we relax cuddling.
However, we are ready for new adventures and we hope that the new year will bring some positive news. Happy Holidays to all!
Instagram: @thebengalalex
ARES AND MARIA GIOVANNA
Ares and I are a very close couple, we live in Milan most of the year but our heart is in Naples. Christmas 2020 will be dedicated to spaghetti with clams, maritata soup and struffoli. We will spend it with the family all gathered around the tree. There will be no big lunches and, but for us it is already a miracle! Ares is very happy when he sees his "grandmother" because she fills him with kisses and caresses and gives him a lot of gifts.
Instagram: @doggy_ares
HAPPY AND GIORGIA
This year the holidays are going to be different. This time last year, Happy and I were already planning the celebrations. We knew exactly where and with whom we were going to be at Christmas and the suitcases for the mountains were already closed. This year we have greatly reduced our plans, we will celebrate at home only the two of us, but this doesn't mean we will be less happy. Luckily, Happy thinks about entertaining me with his nose that always seeks attention and cuddles, bringing his new toys to carry over! With an Australian Shepherd, fun and things to do are never lacking. Happy already has a couple of presents under the tree and we can't wait to open them. He often passes by and sniffs them with curiosity. The only thing we ask this year for Christmas is a good snowfall to be able to break the monotony of this lockdown. We hope to be satisfied!
Instagram @felicementehappy
ATTILA AND MARTINA
This Christmas 2020 represents more than ever an opportunity to show affection to our loved ones. We will only meet family members, avoiding big lunches with all the relatives. But thanks to Attila's presence everything will be more beautiful! There are already gifts for him under the tree and we are very excited.
We took advantage of the last few days before Christmas to do some hiking in the snow and we played a lot with Puller by Ferplast. A real bomb for athletic and playful dogs like Attila!
Instagram: @attila_bordercollie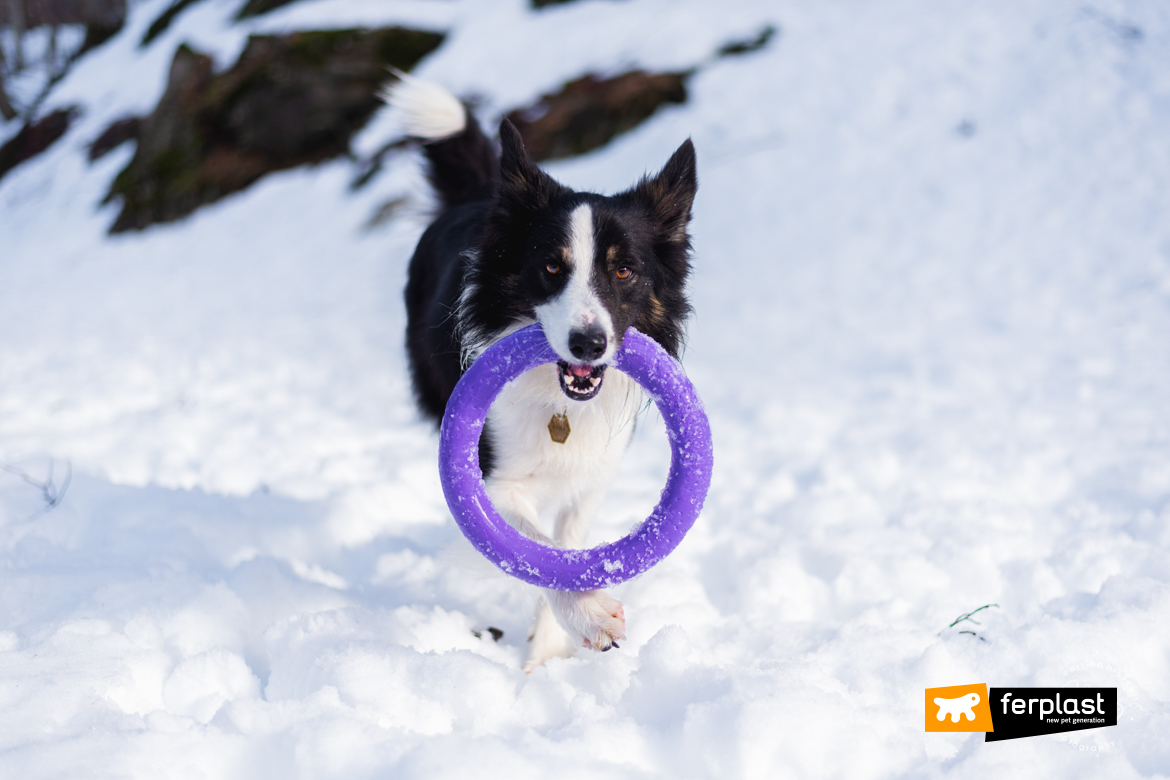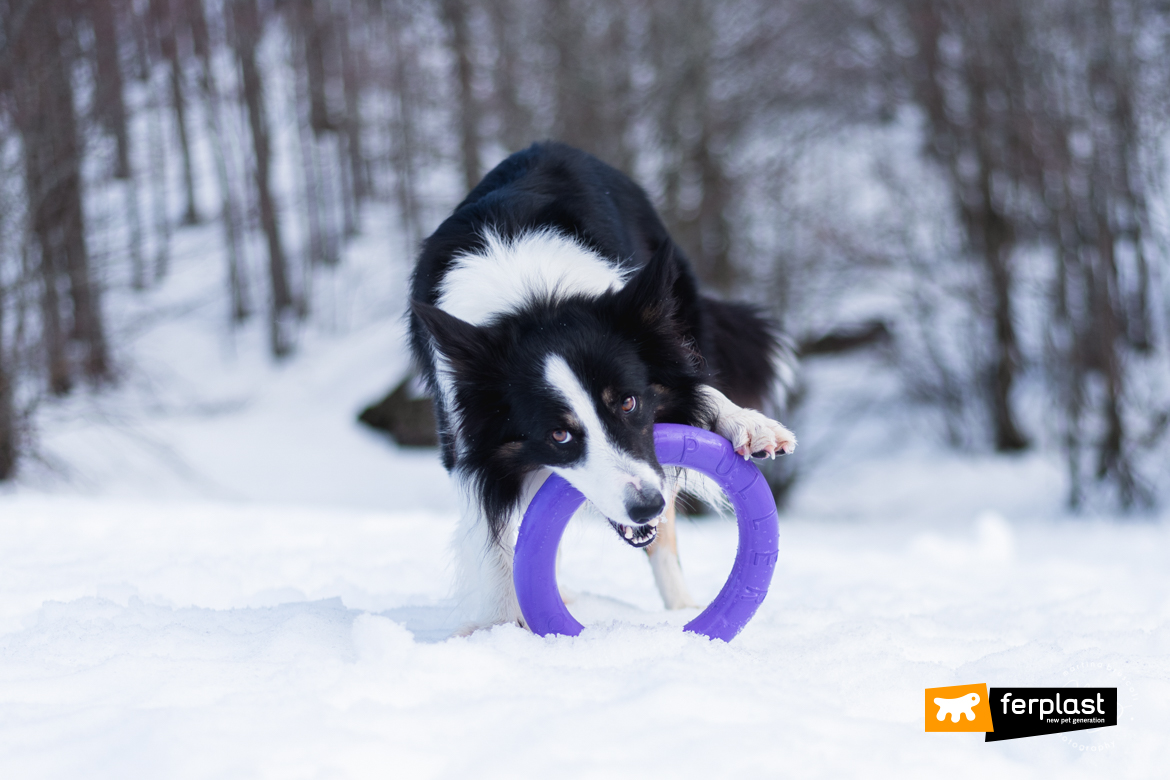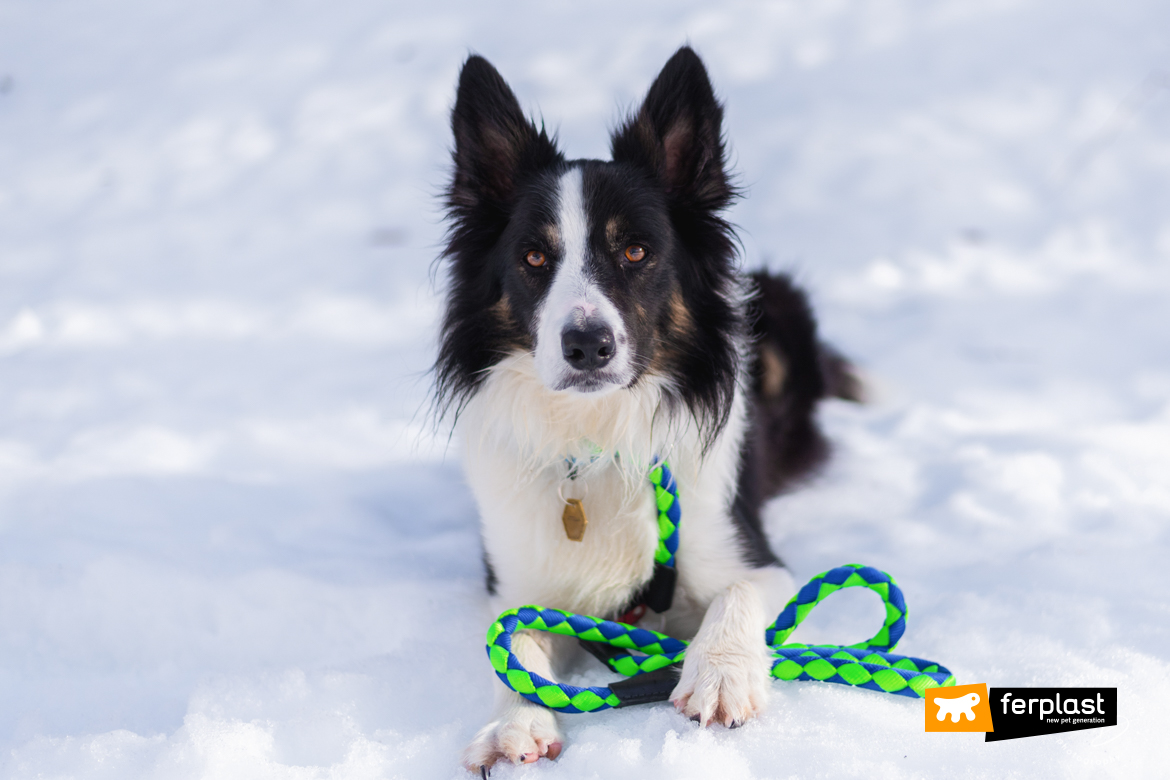 SYD AND LUDOVICA
For Marco, Syd, the little Morrigan and me, Christmas is a special time to be spent with the family and with the people we love. This year it will be just the four of us, but it will be a day full of surprises and games. Syd and Morry can't wait to unwrap their Ferplast packages. We are lucky to work from home and live near woods and a lake. So, we take a lot of walks in nature and we play a lot. This makes everything so much easier for us, we feel really lucky!
Instagram: @theblueamstaff
And what will your Christmas on the sofa be like? To face these parties with a smile, do as our Ambassadors and tag us in the photos with your pet and your favorite Ferplast accessory using the hashtag #FerplastWinterland