One of the most eagerly-awaited moments of the day for a dog is feeding time. In order to guarantee your dog a long life, his diet must be well-controlled, varied and well-distributed, but unfortunately, as a result of a lack of information, we often make a few mistakes when feeding our dog.
When it comes to feeding a dog, we need to evaluate not only the quality of the product, but also habits linked to this moment. Here are the 5 most common mistakes that most dog owners make, without realizing it.
1. LEAVING FOOD IN THE OPEN AIR
Preserving food correctly is necessary in order to ensure that its nutritional properties and its flavour remain intact. When we leave dry food and wet morsels in the open air and in damp places, mould and bacteria form on it and, if ingested, can make your dog ill. Therefore, dry food needs to be kept in closed bags or in hermetically sealed containers like Ferplast's Feedy, while tins of wet food should be placed in the fridge once they have been opened and should also be well-covered. If any scraps of food remain in the dog's bowl, they should be removed, so that they don't attract ants and other insects.
2. NOT WASHING THE BOWL
We don't eat on dirty plates, so the same habit should be extended to our four-legged friends. Therefore, the dog's bowl should be washed every day. Leaving it greasy or with any food residues in it should be avoided at all costs, because bacteria can accumulate. In order to sanitize the bowl, just use hot water and washing-up liquid. It doesn't take much effort and benefits your pet's health.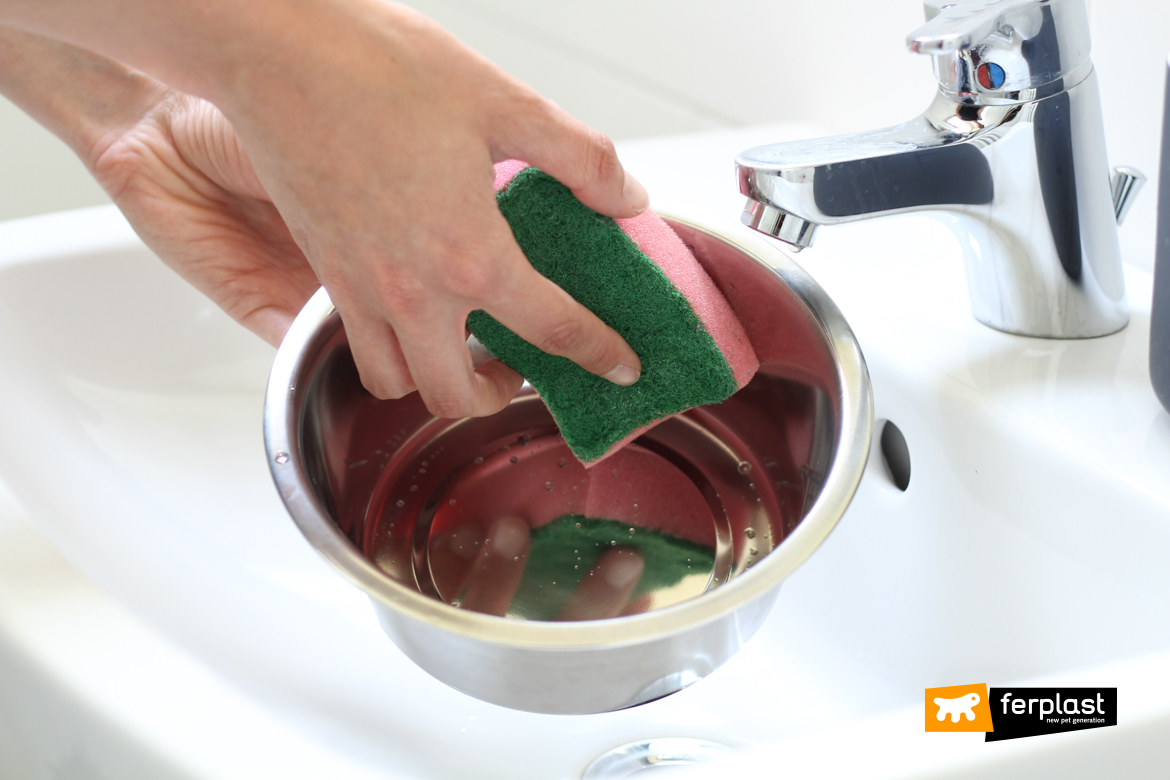 3. GIVING LEFTOVERS
It isn't wrong to give your dog the foods we eat ourselves: white meat, red meat, fish, whole grains, etc. are very useful in his diet, but they should be cooked in specific ways. The foods on our tables are often seasoned, raw or mostly unsuitable and harmful to our furry-friend. For this reason it is best to avoid giving him leftovers!
4. EXCEEDING THE RECOMMENDED DAILY AMOUNTS
Dogs are very greedy, especially for wet food (they would have no problem eating two whole cans per meal!), so we mustn't be persuaded by their big, sweet eyes and we should stick to the amount indicated by the vet. Exceeding the recommended amount is a classic mistake that beginners make and becomes dangerous for Fido's health in the long run.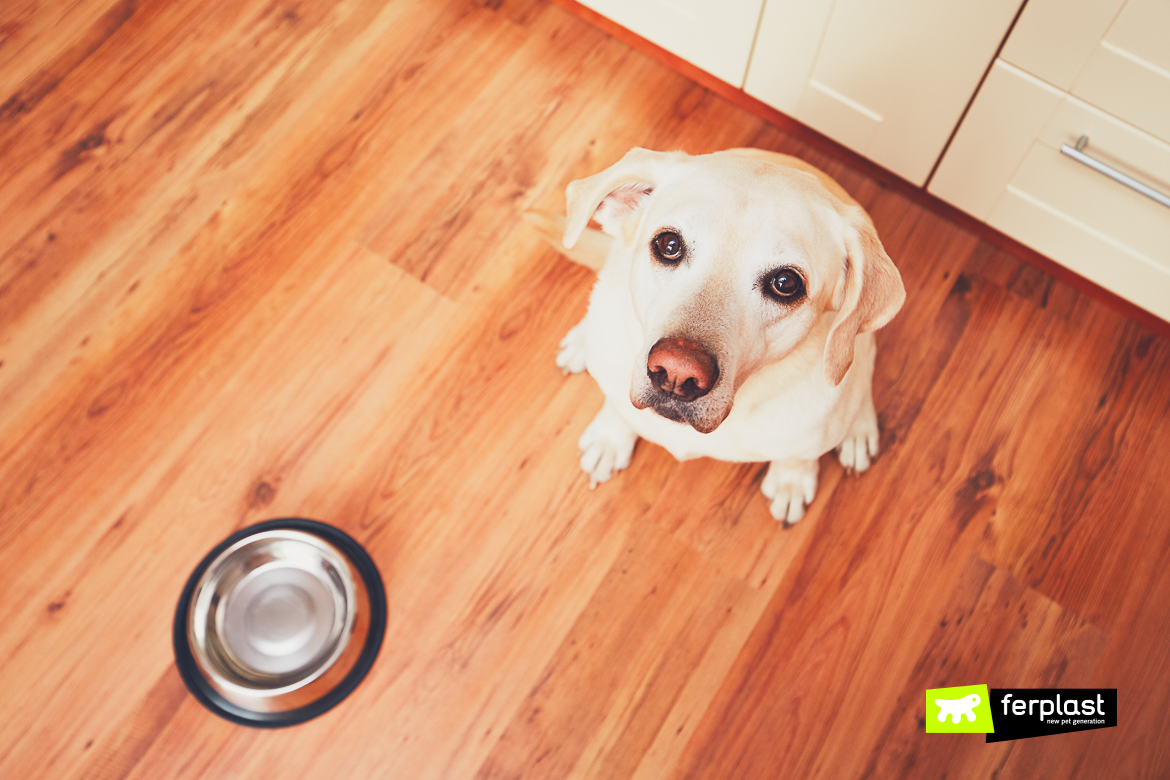 5. BUYING LARGE AMOUNTS OF FOOD
Supermarket offers are tempting, it's true, but buying large stocks of food is decidedly wrong. Dog food also has an expiry date – which should be observed – that it is often not very long, and above all it must be kept in suitable places, away from sources of heat, humidity, sun and dust, because it risks going bad. If you have more than one dog at home, that does, of course, change things. However, buying cheap, low-quality food is not advisable for obvious reasons.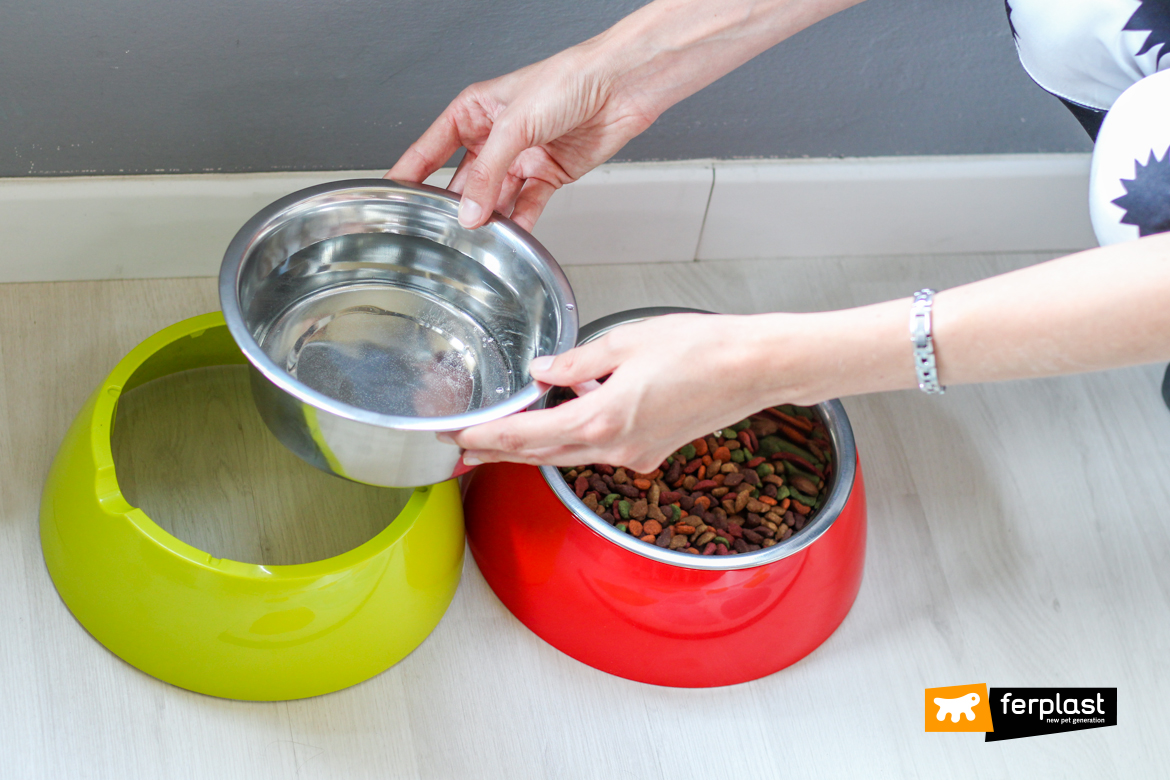 It doesn't take much to do make sure your dog is happy and healthy… remember that!