As Elisa Pellizzari, our dog trainer, often says, children must be taught early on to respect the dog's space so that they can create a close bond and stay friends for life.
Dogs need their own space, a personal area they can call their own, one that must be respected by everyone, kids included. It is in this space that the dog can sleep undisturbed, eat his meals and relax.
What children need to learn
1. DO NOT DISTURB SLEEPING DOGS.
We all want (even need) relaxing time to ourselves and deserve not be awakened in the middle of a great dream. Dogs do to! So if the dog is peacefully asleep in his bed, kids should not invade this space or knock on his head to make him open his eyes. He might even get very angry if this happens!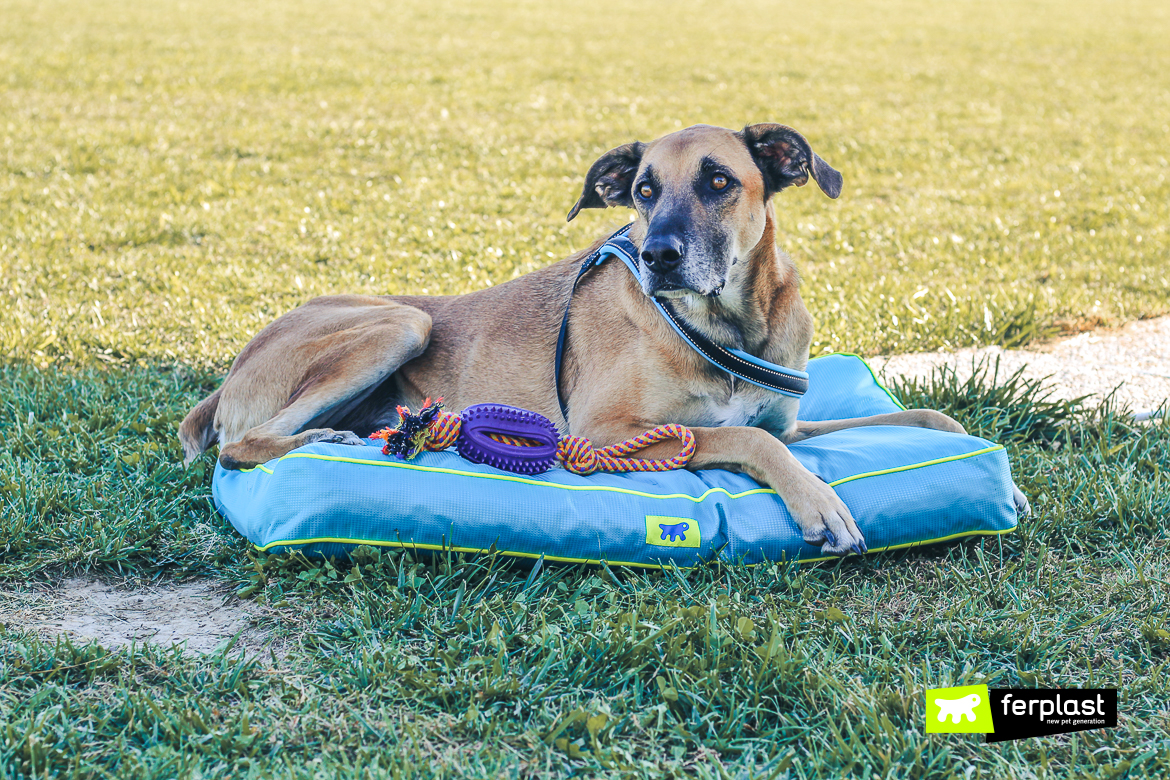 2. STAY AWAY FROM AN EATING DOG.
Mealtime is sacred! When a dog is eating, all of his attention is on his bowl, and he will defend its contents from what he considers as attack! If a kid innocently approaches an eating dog, the dog could feel threatened as he fears someone is out to take his meal away. He might growl at the child.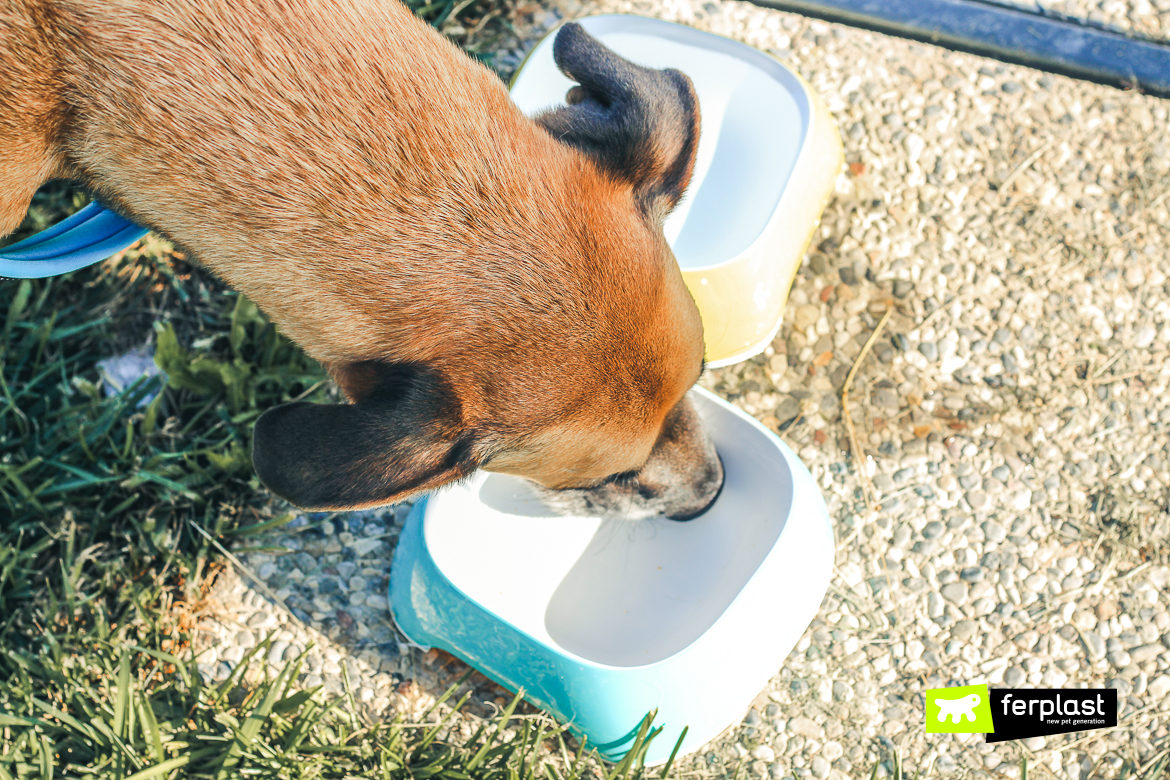 3. KEEP YOUR DISTANCE WHEN DOGS ARE GETTING TO KNOW ONE ANOTHER.
If two dogs are playing, getting to know one another or fighting, make sure to keep the kids away. Dogs can be unpredictable and, in the heat of the moment, can harm a child.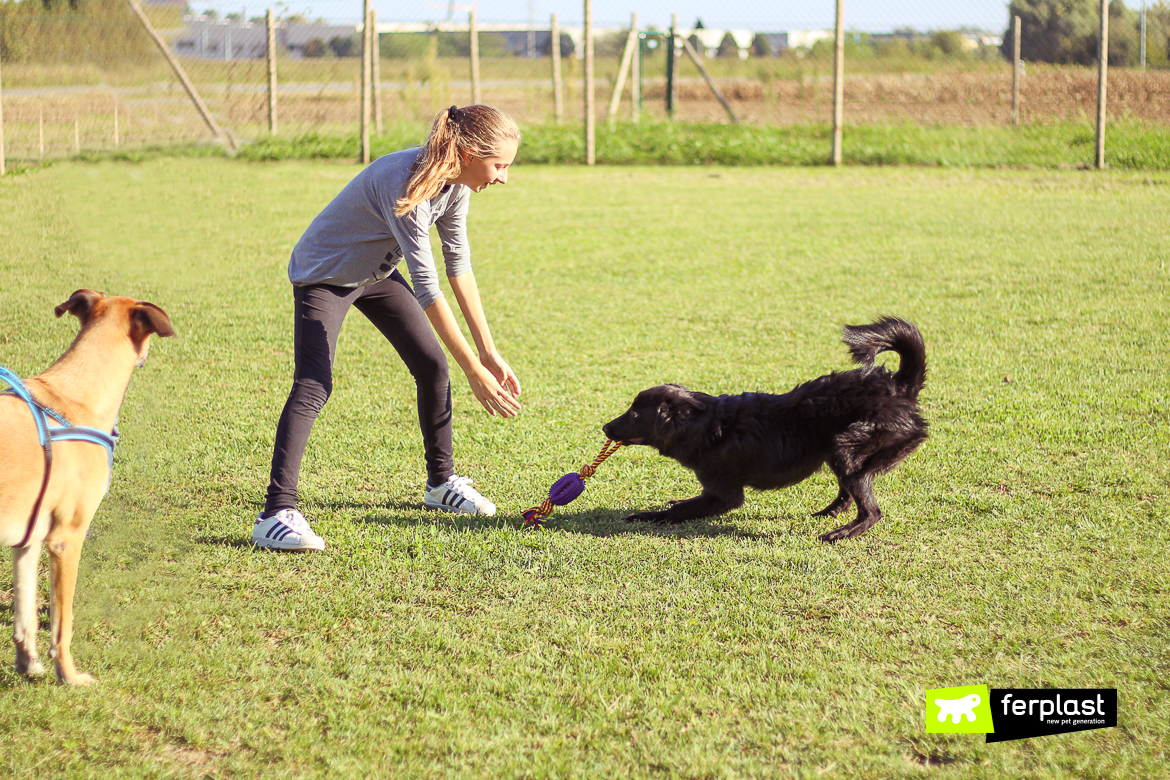 4. DO NOT PULL TAILS OR THROW THINGS AT THEM.
Dogs are not toys or stuffed animals. Don't pull them by the tail or ears, give them gentle caresses or pat them on the head with love. Explain to your child that taking away a dog's toy, especially when he is nearby, might make him angry or spur him to recover the lost object in a less than gentle manner.