There are only a few days to go before setting off on your holidays and it's time to prepare your suitcase! So as not to forget anything, we suggest making a list so you can toss everything into your pet's bag bit by bit, ticking off each item as you go and setting off knowing you haven't forgotten anything. If you are still undecided about what to put in your dog's suitcase, let us help you with our list of essential items!
1) TWO BOWLS
You must never depart without two bowls – one for food and the other for water. Fido also needs to eat whilst relaxing under the beach umbrella or after a day out in the mountains, and especially needs to drink a lot. For this, you will need a small bowl like the fold-up ones by Ferplast that don't up a lot of room and can be taken anywhere. To quench your dog's thirst, it is best to have a dedicated bowl or opt for a convenient travel bottle so you always have water at hand.
2) A BRUSH
When going to the beach, sand trapped in the dog's hair can be quite annoying. For this reason, it is important to have a combined brush or a rubber glove to clean your pooch after a day seaside, also eliminating dead hair and giving Fido a nice massage at the same time.
3) LEASH AND WASTE BAGS
Dogs must be always kept on a leash, this being another item to pack in your suitcase. Sporty leashes and harnesses are all the rage seaside, preferably in nylon so they are easy to wash. If you are planning to go for walks along paths where not many people are around, you can also let your dog loose or use a leash extension so that Fido can explore the area in peace, whilst always being under your watchful eye. Of course, always be considerate and if your dog does his business, remember to always pick up using the appropriate waste bags.
4) COOLING MAT
To give your dog some respite from the summer heat, pack a refreshing Pet Cool Mat. Foldable and not bulky, the cooling function is activated simply by the animal's weight to provide temperatures up to 10° lower than the room temperature. Fido is sure to be truly grateful!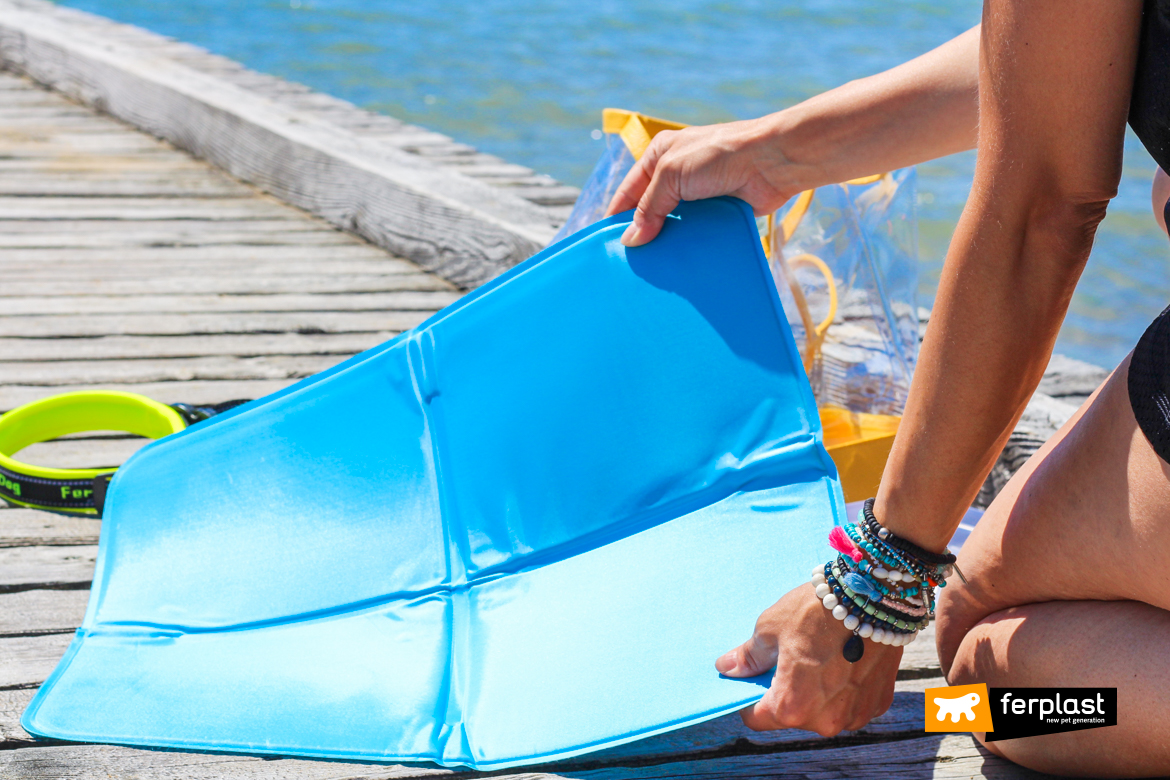 5) TOYS
Bringing your pet's favourite toys along serves a dual purpose: to relax and to make your pooch feel at home. Playing with Fido and playing fetch in the water will be a great way to stave off boredom and strengthen the bond between you!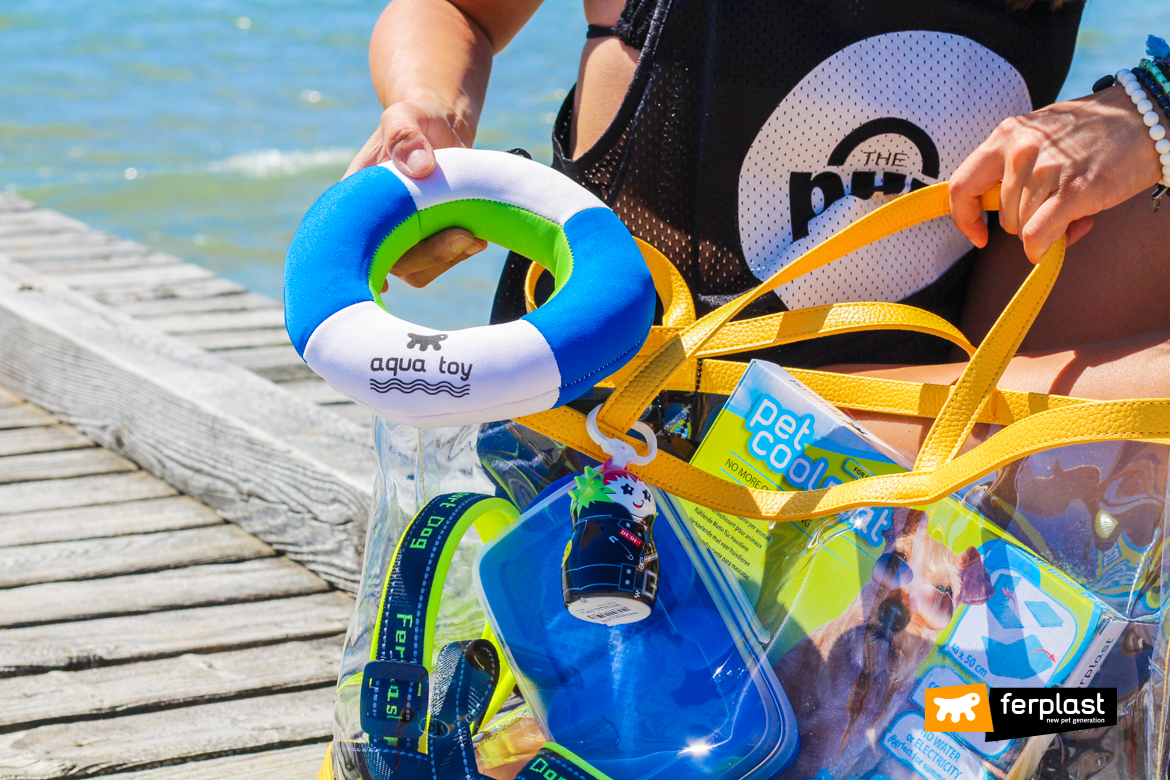 It goes without saying, remember to pack your dog's health card and write down any emergency numbers to use if your dog is not feeling well.
Now that you have everything for Fido, you can start preparing your own luggage!