This summer, dogs and cats are travelling on trains for free. This is an initiative of the Trenitalia Italian company, which has decided to help against 'holiday' abandonment.
Unfortunately, every year in Italy we face a truly surreal situation. In summer, in fact, there is a real increase in the abandonment of pets.
Trenitalia's initiative 
From Sunday 12 June until mid-September, small dogs, cats and other pets can travel on trains for free in a pet carrier with a maximum size of 70x30x50.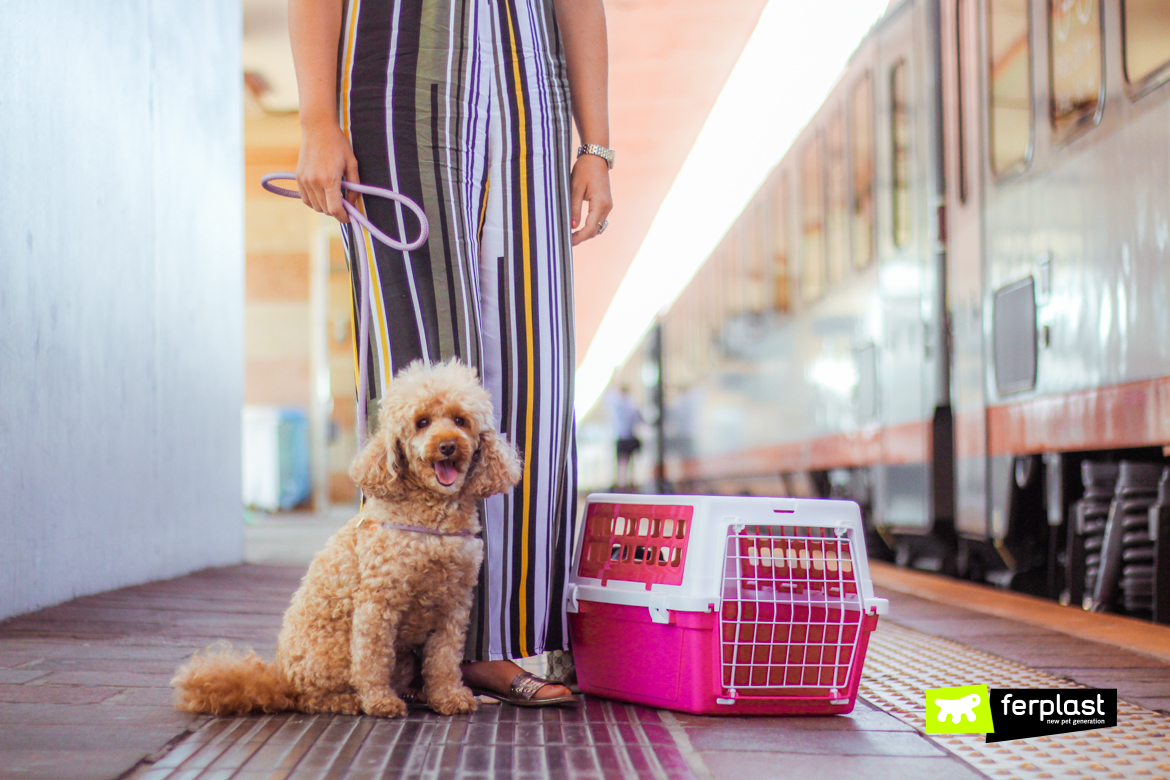 Larger dogs can also travel free of charge on Frecce and Intercity trains every day of the week, while on regional trains they can travel with a 50% reduction on the regular ticket price. In this case they must be kept on a leash and muzzled. 
The best accessories for travelling by train
When travelling by train, it is really important to have the right accessories and products that do not take up too much space and fit the intended dimensions. Here are some examples.
Atlas Trendy is a compact pet carrier for cats and small dogs that is practical and versatile. Available in three modern colour versions, it is characterised by side grilles in transparent plastic that guarantee maximum ventilation and make it an original accessory at the same time. It is ideal for ensuring a comfortable journey for your pet, thanks to the practical handle that makes it easy to carry. Atlas Trendy 10 measures 32.5 x 48 x 29 cm, with a maximum load capacity of 5 kg.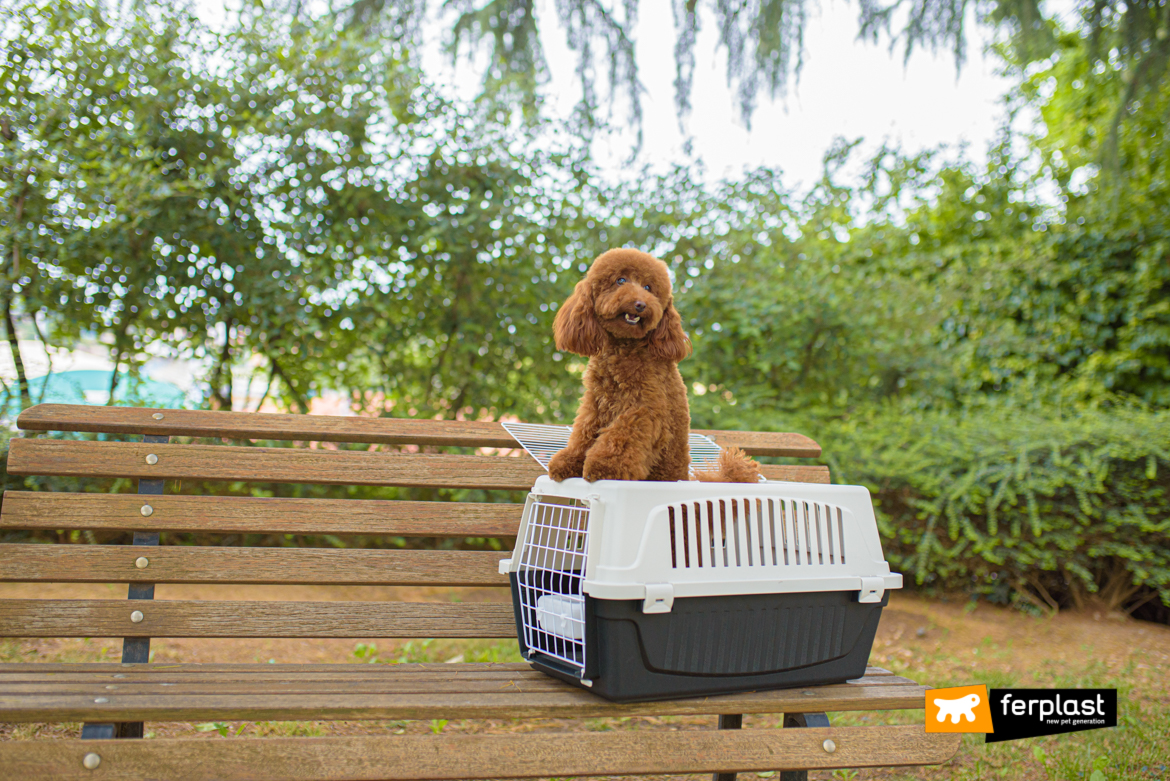 Within the range of Atlas pet carriers, you will also find Atlas Open, perfect for travelling with your four-legged friend. Unlike the other models, it has an openable metal grille top that provides greater ventilation and allows you to control your pet at the same time. Atlas Open measures 32.5 x 48 x 29 cm, with a load capacity of 5 kg. 
The innovative Jet carrier is also ideal for transporting our pets by train. It is a very sturdy and lightweight pet carrier with a convenient handle on top that allows it to be moved around. If necessary, the handle can also be easily detached and stored in the special compartment at the top of the box, taking up even less space. The Jet carrier compatible with the maximum dimensions released by Trenitalia is the smallest of the two available sizes and measures 32 x 47 x 29 cm with a maximum load capacity of 5 kg.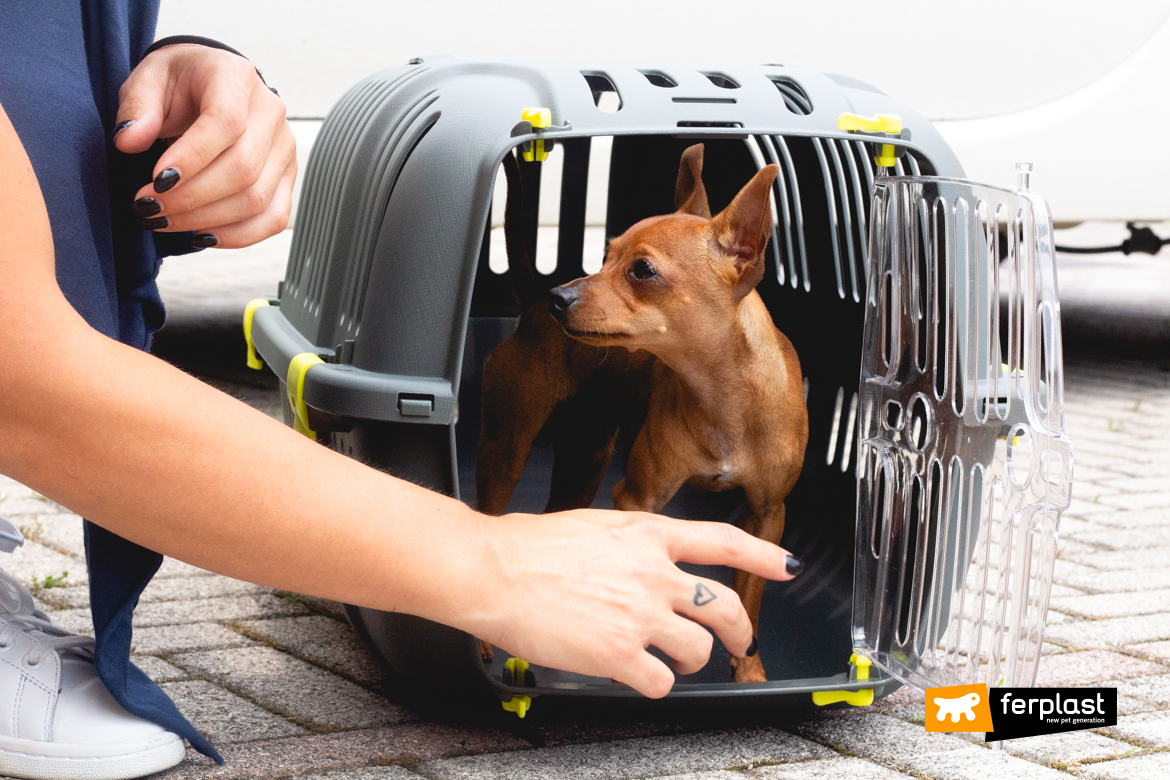 For larger dogs, however, a leash and muzzle are required. 
The Sport Extreme dog leashes, for example, are made of robust nylon cord and equipped with a handle with soft neoprene padding that ensures maximum comfort and a secure grip for effective control of your friend.
As a muzzle on the other hand, Safe is perfect and designed to be as comfortable as possible for your pet, as it has a soft padding that makes it particularly gentle on your pet's muzzle. Thanks to the snap-on plastic clip, application is fast, safe and reliable.
The Safe range of dog muzzles is ideal for dogs of all sizes, being available in five sizes, from Mini to Extra Large.
So here is the fantastic Trenitalia initiative that allows you to take your pets on your adventures, travelling in a comfortable and sustainable way. If you are planning to go on holiday with your pets, the train is definitely a great option to consider!