Fall has officially been with us for a few weeks but the typical autumnal landscape of warm golden shades of yellow and red has only now come into its full splendour.  Many people think that there are fewer things to do with their dogs during this time of year, but nothing could be further from the truth. Here are four fun activities you can enjoy in the company of your four-legged buddy!
If you are looking for some pastimes to enjoy with Rex during this wonderful time of year, then you are in the right place. It's easy to go out and have fun with your dog when the weather is warm and the sun glows brightly in the sky, but it can be a bit harder to do the same when fall sets in and the sun is softer. Here are some of our suggestions:
1) A CHESTNUT AND MUSHROOM EXPEDITION UP IN THE HILLS. What can be more pleasant than spending a Sunday in autumn up in the hills? A nice long walk in the woods and vineyards is something that Rex enjoys more than anything: up and down the trail, rolling in dry leaves, chasing imaginary prey and, why not, helping you find some delicious mushrooms. It's a great way to be together and strengthen your bond even further. Don't forget to bring a Ferplast Sport Dog long lead with you so that he can safely run about to his heart's content and a harness with a handle to control him when others come by or help him overcome obstacles along the trail.
2) SPEND AN EVENING CUDDLED UP TOGETHER ON THE SOFA. When the temperatures outside start going down nothing is more relaxing than cuddling up together for some complete relaxation on the sofa, maybe even with the fireplace lit and a steaming cup of hot chocolate. Nothing gives a dog greater pleasure than joining his relaxed owner on the sofa. But then, he knows he'll get plenty of cuddles there too! Let him get up on the sofa, and if you're afraid he might ruin it, then cover it with a soft Ferplast blankie like Nanna Soft. It's thin, takes up little room, can be rolled up easily and, thanks to its soft ecological plush, it also keeps your buddy nice and warm.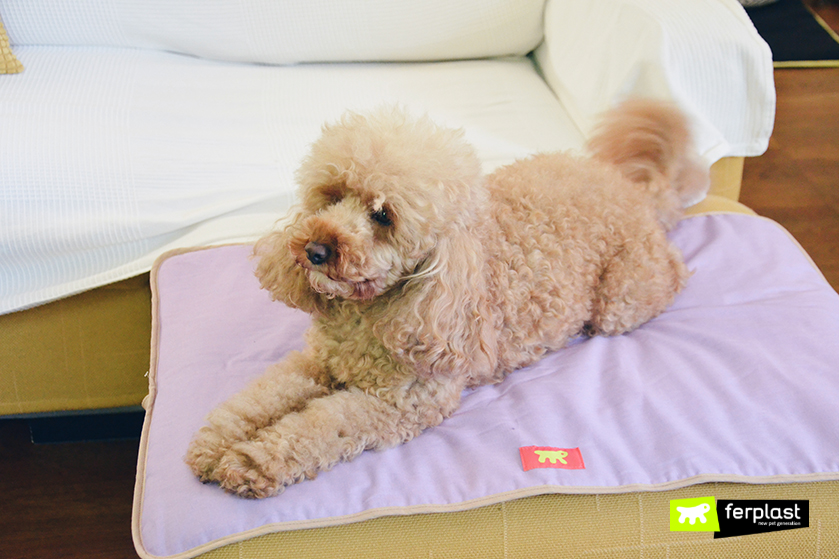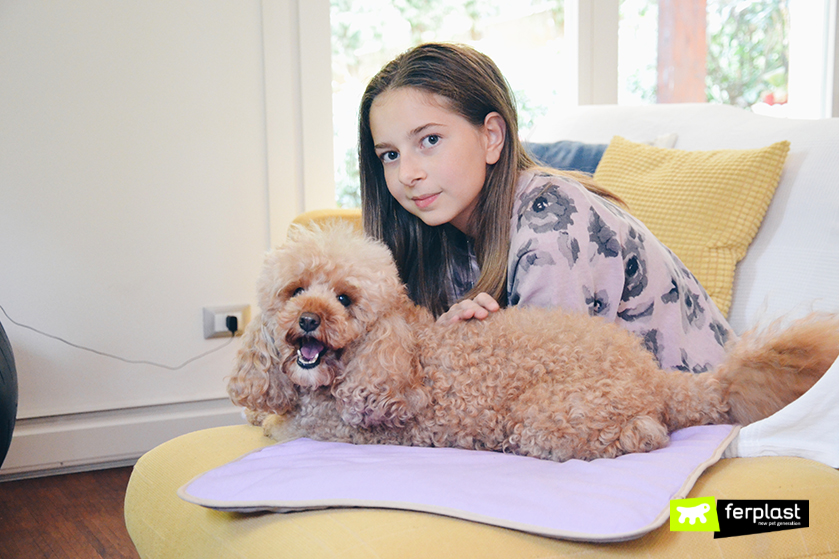 3) SHOPPING FOR NEW WINTER COATS. As the temperature outside goes down the wind can actually be a hazard to the health of your beloved pet, so it's best to keep him warm and well protected in autumn. Make some special time to go out and shop for some new coats for your dog, and take him with you so that he can try them on and make sure they fit to perfection. Ferplast knows how to please just about everyone with plenty of bright colours, complete with little hoods and/or padding, sporty models… the range of choice is practically endless!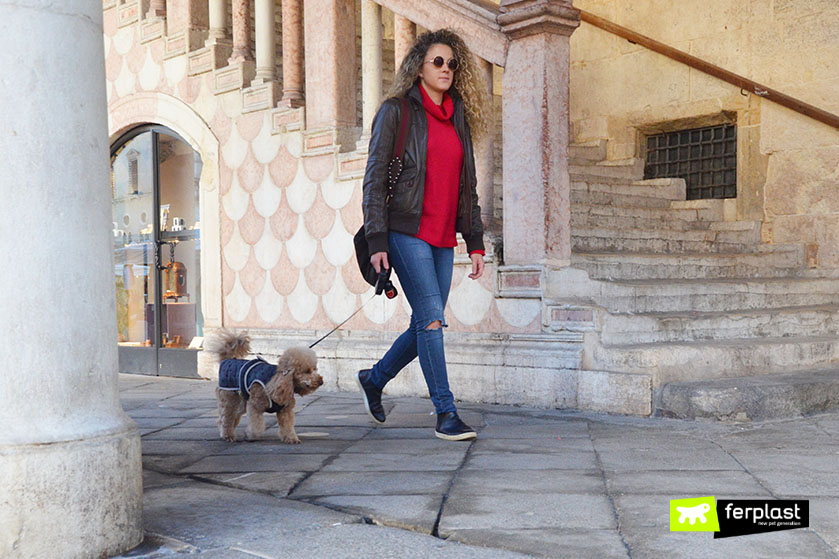 4) TAKE A DOG TRAINING CLASS OR GET INVOLVED IN AGILITY ACTIVITY. When the weather seems less than perfect, your desire to go out also lessens. This is when it's a good idea to have "obligations" that will help keep you active with your dog and stay fit even when the days are shorter! Sign up for a dog training course, or get involved in dog agility activities so that you can still have lots of fun and make new friends as well! One or two lessons a week are all you need.
What do you think of our suggestions? What do you like to do with your dog as the colder weather hits?