The 2018 spring-summer City Collection has arrived, with a brand-new range of T-shirts for our beloved four-legged friends! Let's find out about the colours and patterns offered up by the Ferplast designers this season.
The new Ferplast 2018 spring-summer CITY COLLECTION has been perfected down to the smallest detail to ensure maximum comfort and freshness for your pooch, who is sure to stand out thanks to the Italian design. After all, even puppies deserve to be stylish!
What are the trends that characterise our City Collection? Brilliant colours, billowy lines, a great desire for patterns and eye-catching details!
PHRASES AND INSCRIPTIONS. Words are in fashion and to express a concept, a thought or simply an emotion, there are prints and texts from odes of love and friendship, to provocations and aspirations. Our favourites? "Little Tiger" for tenacious puppies and "Dream Big" for the idealists!
FLUO COLOURS. We never tire of using these reinvigorating colours during the summer, with our mix of shocking pink, yellow and green. These tones bring joy and add a touch of personality to our beloved beast, who certainly will not go unnoticed!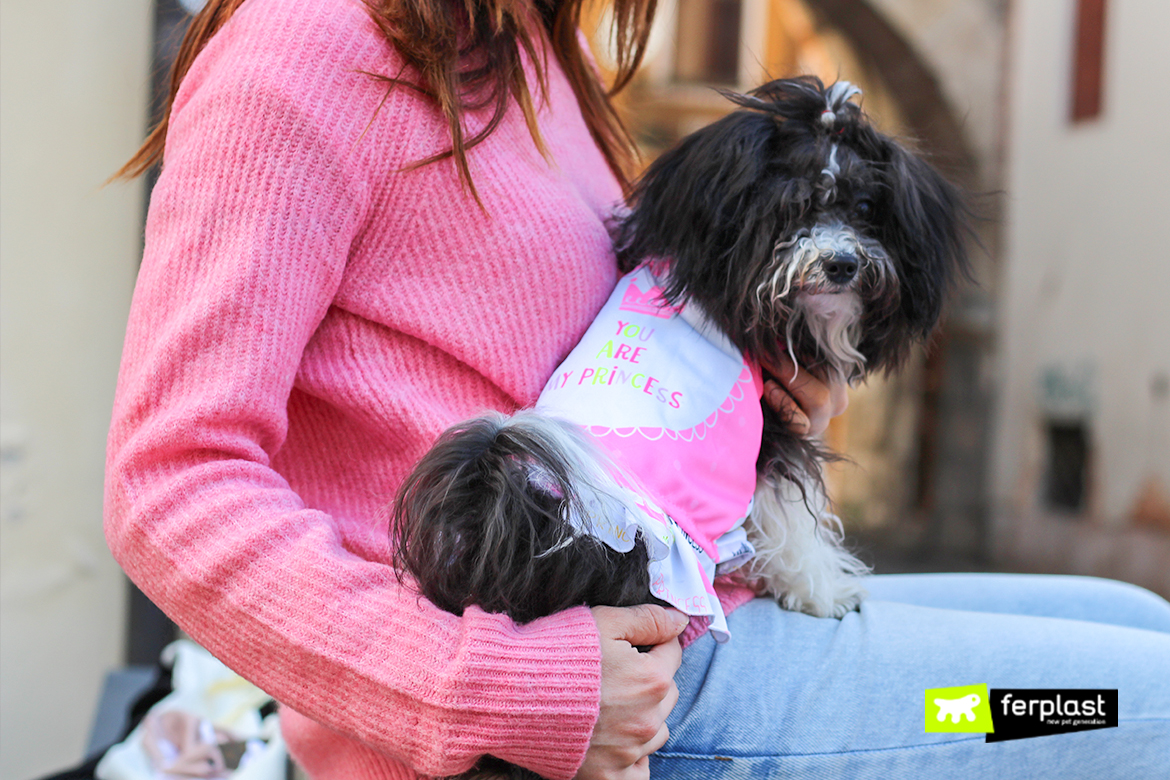 BALLET-STYLE. The femininity and elegance of ballet dancers has been a source of inspiration in recreating the most romantic T-shirts ever, those with skirts attached! They are perfect for elegant and vain puppies!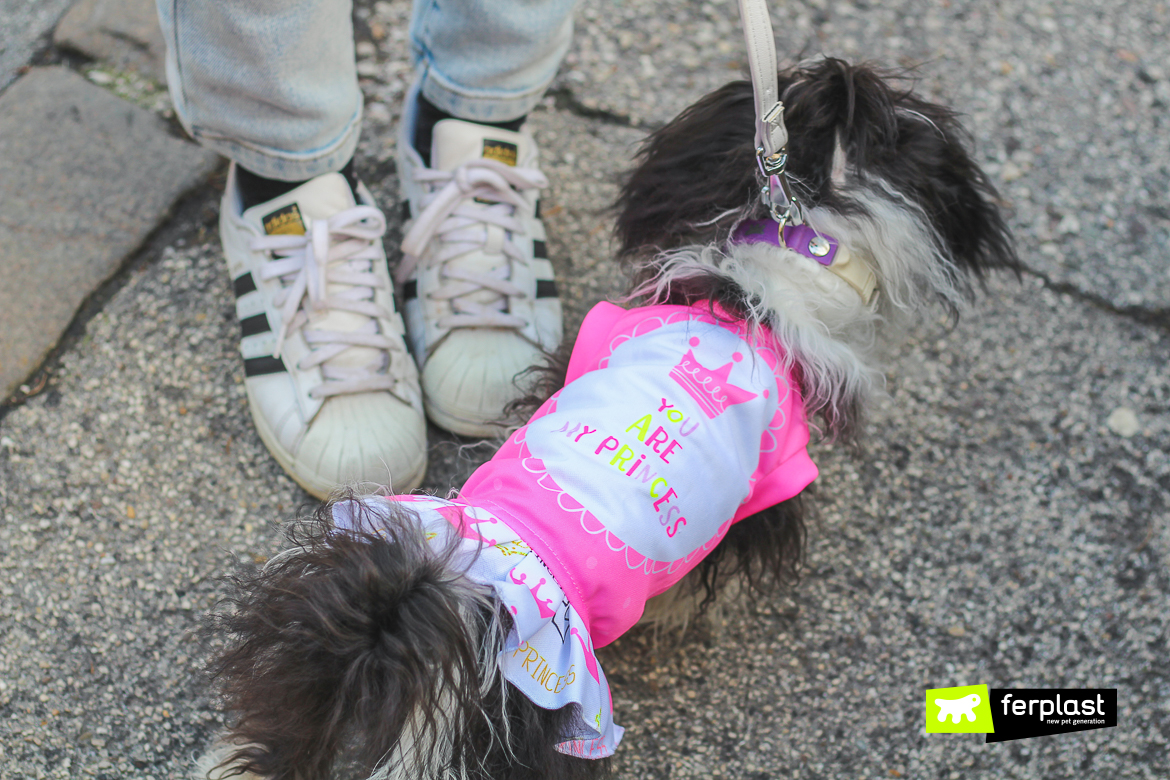 ANIMAL PRINT. Rather than a total animal-print look, we have focused on a simple detail, to avoid confusing our beastie friend. Leopard is at the forefront, under the belly and on the skirt attached to our T-shirts, whilst the subtler options are prints with bears, which we recommend for cuddly canines.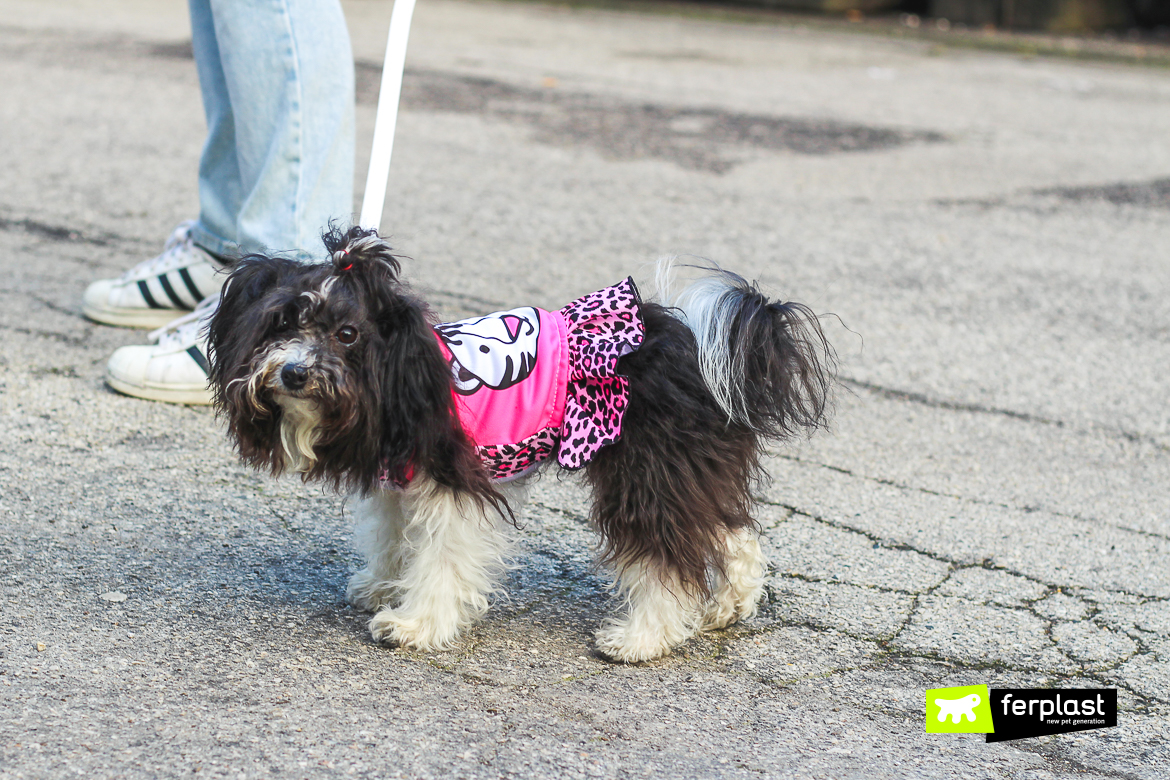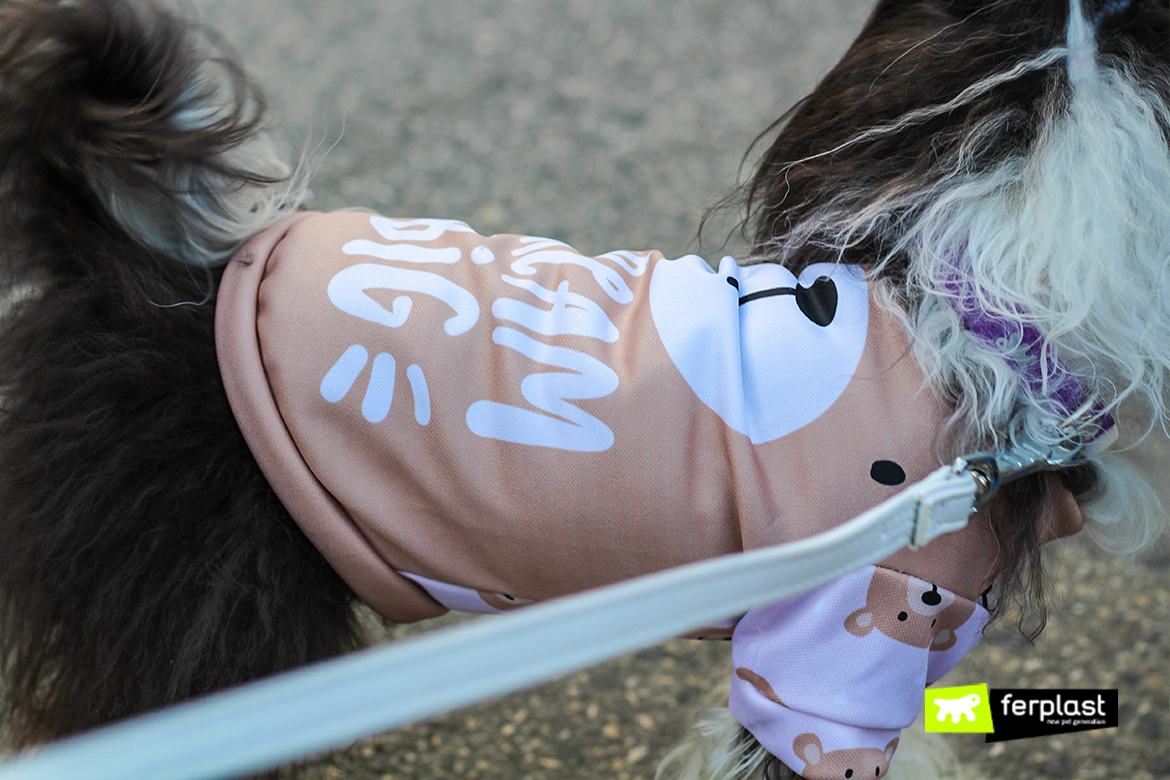 All T-shirts in the City Collection that sweet little Mia is flaunting in these shots are made with a technical fabric that is very lightweight, soft and comfortable, as well as being super easy to wear thanks to the Velcro closure.
Have you already chosen your favourite?