Meeting a cat on a leash is much more common today than it was ten years ago. There are several families who take their feline for a walk in some garden or green area as if he were a dog. The first question that arises naturally is: does a cat on a leash suffer?
The answer is negative, but obviously the cat's reaction, especially at the beginning, could not be the best. Thinking about the question we would like to say that his is more a psychological suffering, caused by the fear of novelty. In a short time, with the right products and delicacy in the ways, you will see that the positive implications of taking the cat on a leash will instead be many.
Why is it good to take the cat on a leash?

Cats are able to get used to the spaces they have available: a cat living in an apartment, for example, can adapt himself to its size, however he might also need a bit of open air, to enjoy the rays of the sun, to put his paws on the grass and get his nails done on a real tree.
Letting the cat free to run around if he does not know the area or if he is not used to doing so could however prove fatal given the various dangers he could encounter outside his safe habitat. Cars, predators, sudden noises could scare him and make him run away madly … and since we all care about the cat's safety, if you decide to go out for a walk with him, it is advisable to get a leash to have the situation under control!
Keep in mind, not all cats feel like walking on a leash, but they should at least have the opportunity to try.
Harness for cats, which one to choose?
For many cats who spend most of the day at home, going out is a time of great fun and making them wear a comfortable and soft harness is the safest way to enjoy a walk outdoors.
The most suitable harness model is the one that wraps the cat's body as if it were a sort of dress, like Ferplast's Nikita models. This type of harness has the advantage of wrapping the cat's chest so that he cannot put his paws on to take it off, thus risking getting hurt.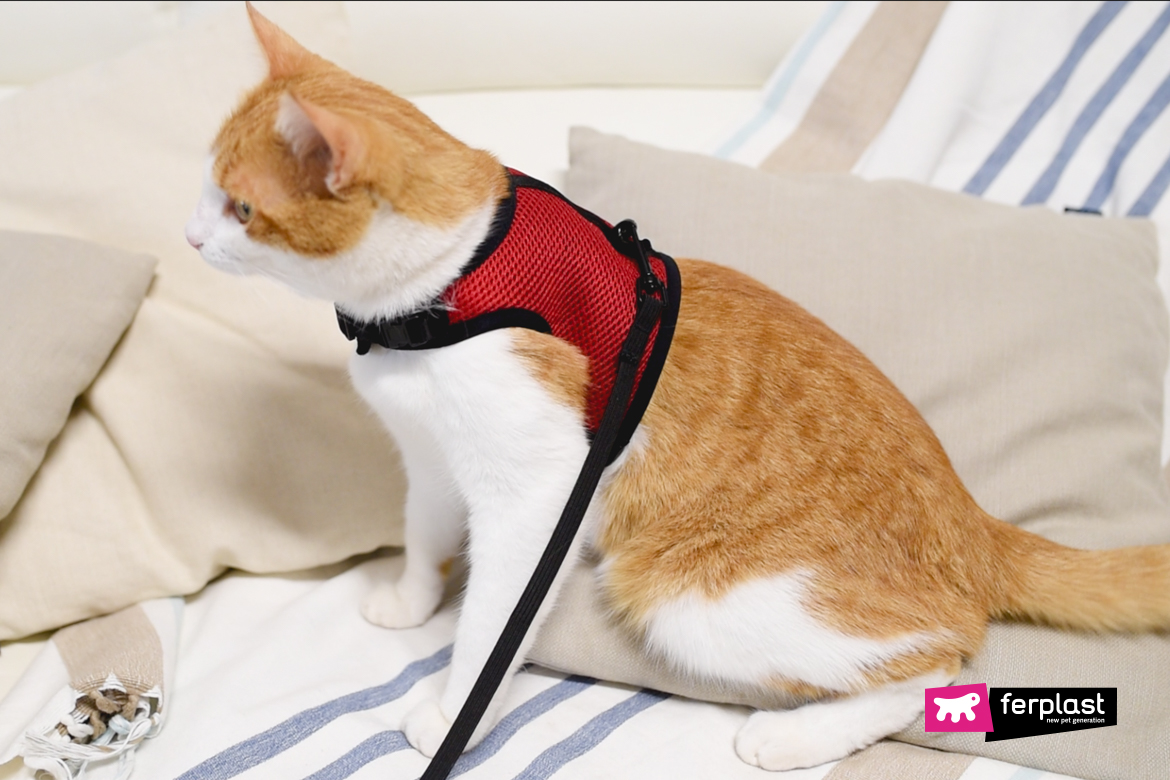 Nikita by Ferplast is super light and breathable, made of perforated nylon, a technical material that ensures maximum comfort for the cat, thanks also to the particular construction with thicker padding in the part in contact with the chest. Putting the harness on your cat, especially at the beginning when you have to get used to it, can be really complicated, but thanks to the sliding plastic buckles it adjusts in an instant, adapting perfectly to the cat's body. Thanks to the snap clip closure, you will be sure that it will never come off. A harness to be combined with a nylon leash with a simple grip and secure attachment like a Club.
A valid alternative, very similar in terms of structure and fabric, is the Ferplast Jogging harness. This is equipped with a closure hook and special velcro straps to adapt perfectly to the body of the animal and is already equipped with a matching elastic leash.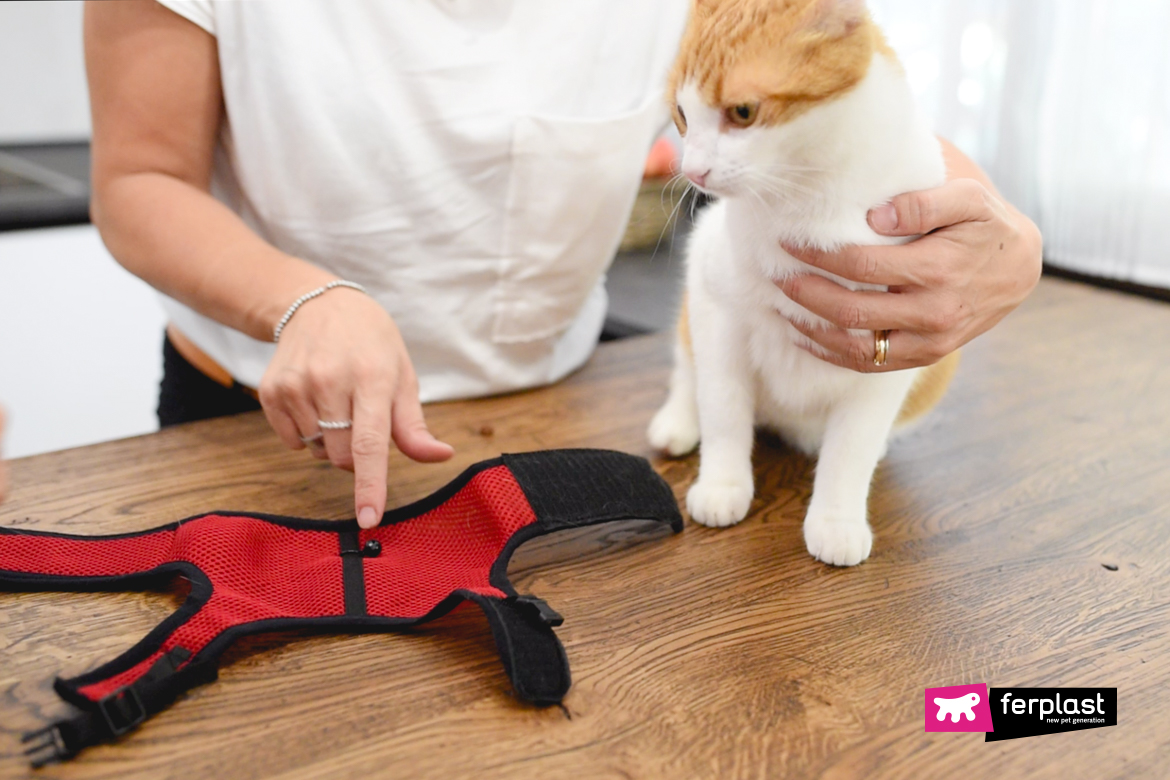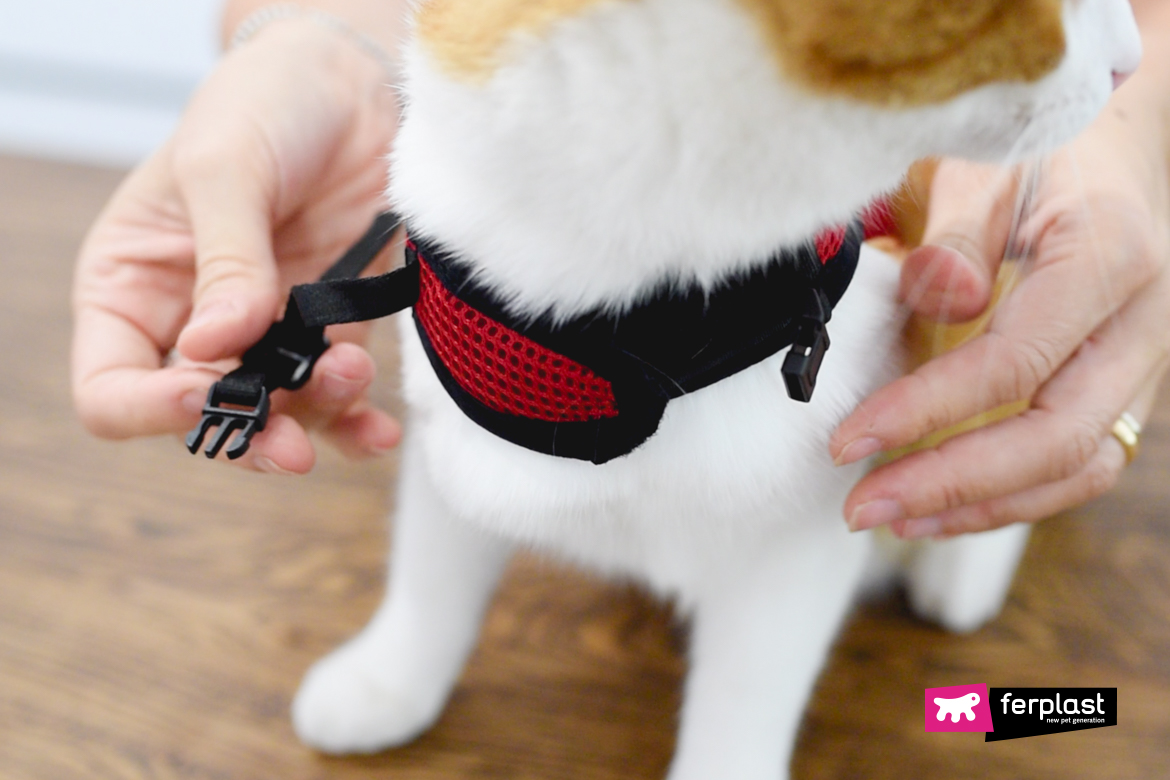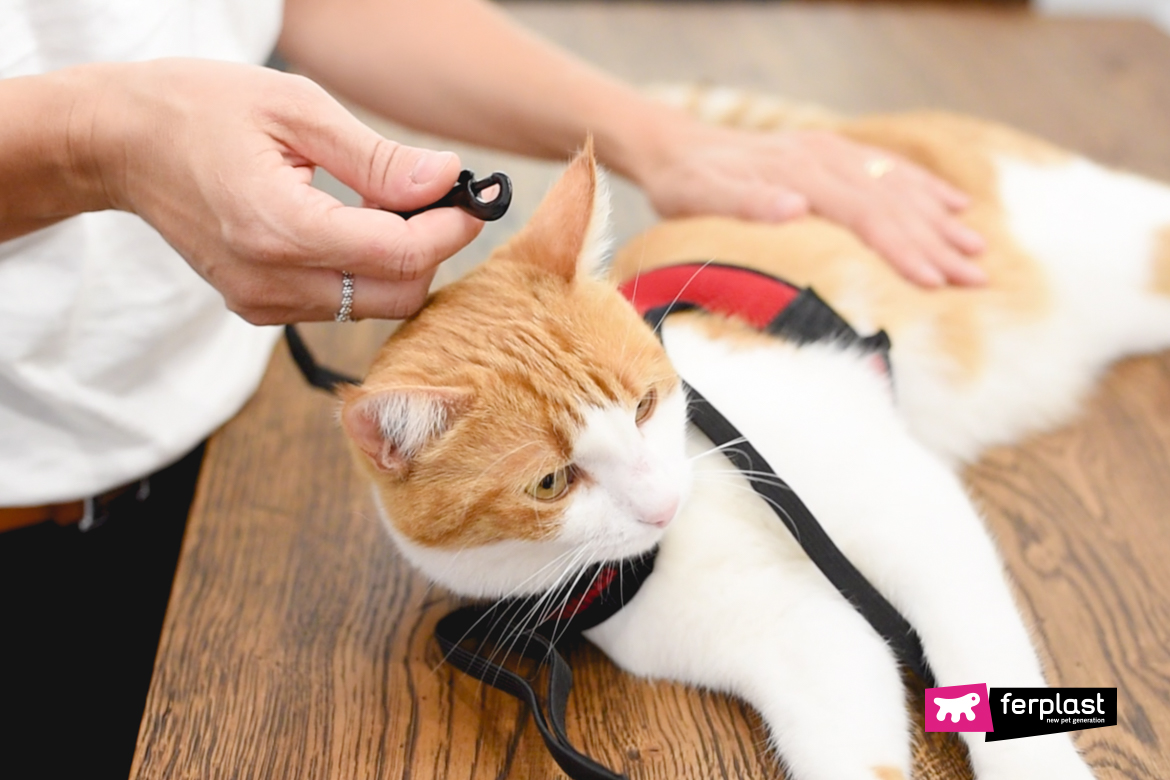 To date, bringing the cat on a leash has become the best solution for those who live in an apartment, without a garden, and want to let their cat explore the world!