The cat bowl can be much more than a simple container of kibble, buying a good quality one is the first step in providing adequate nutrition for your feline friend. Raised bowls are proving very popular in recent years, why? Let's find out the advantages together!
Why to buy a raised bowl for the cat?
1. IMPROVES THE POSTURE OF THE CAT
One of the advantages of the raised bowl is to improve the cat's posture during his meals. How? Being positioned raised above the ground and at the cat's elbows avoid the from crouching down, lower his neck or twist his spine to ingest food. In this way the digestive tract remains in the correct position (stomach, esophagus and mouth are aligned) and the cat is able to digest better.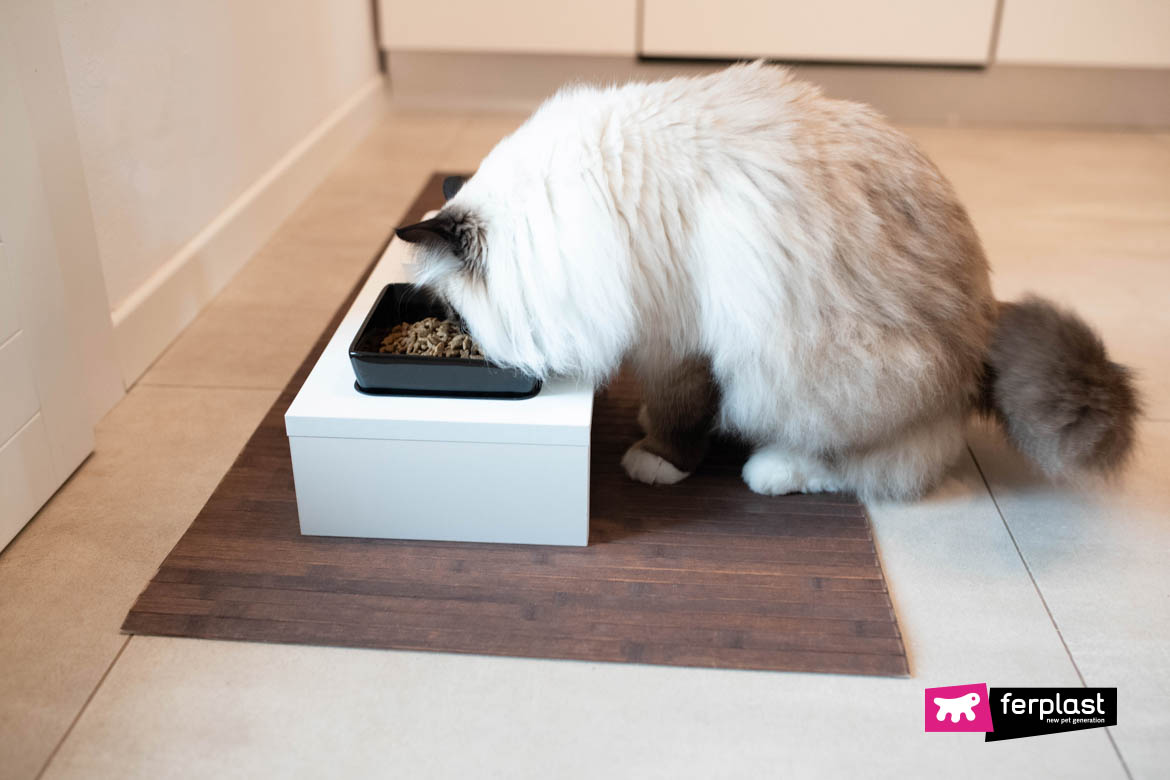 2. IMPROVES HOME HYGIENE
A raised bowl helps to keep the floor clean at all times and, conversely, prevents the cat's food and drinks from having direct contact with the possible dust or dirt that settles on the ground. This does not mean that you have to forget to disinfect the house, but the raised bowl is useful in everyday life, especially when we leave the feline at home alone and cannot continuously monitor it: with a container of this type it will be less likely to find unexpected surprises like kibble and water overturned on the ground!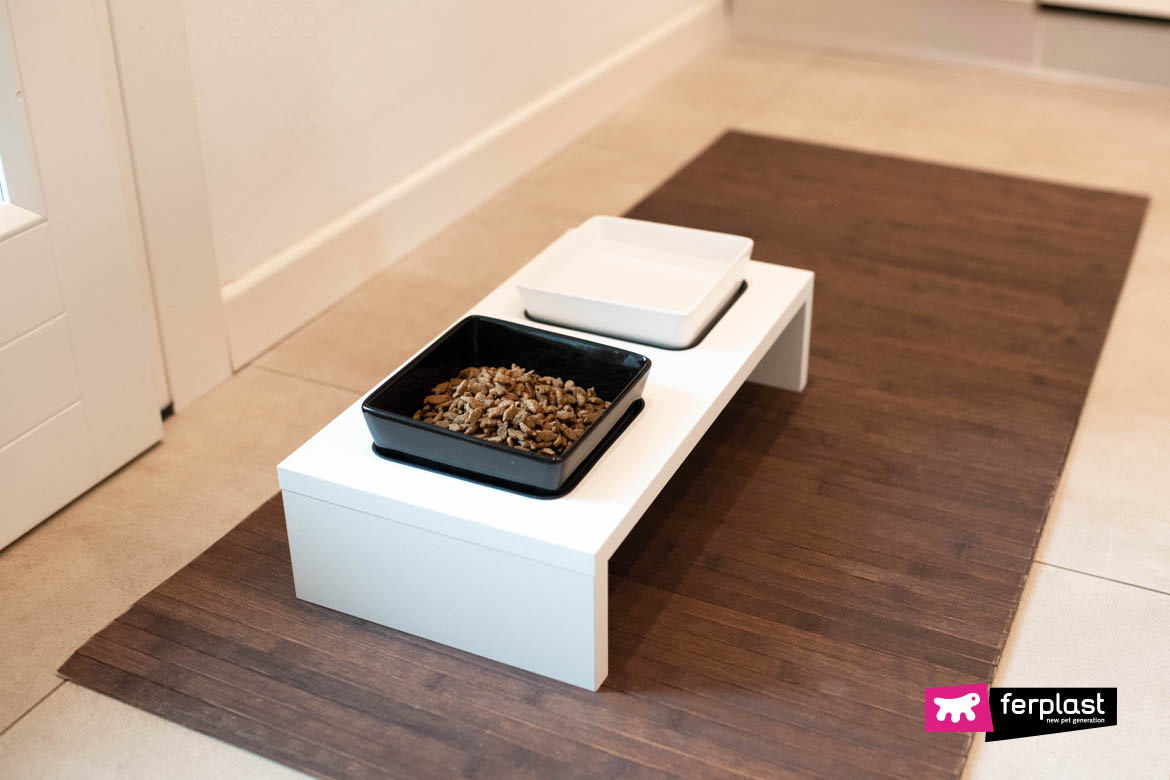 3. IDEAL FOR OLDER CATS OR WITH MOTOR DIFFICULTIES
Bowls with a raised stand are very comfortable for older cats, with walking difficulties or other conditions that directly affect the joints and spine. These cats tend to have a lower appetite, so if the bowl requires that they adopt an uncomfortable posture, they will eat less and less.
What kind of raised bowl is best for my cat?
As with any other pet accessory, the bowl must be chosen according to the size, physique and age of the cat. Better to opt for an easy-to-clean material that does not absorb or retain dirt and odors and with the right capacity.
The Maki set by Ferplast is the perfect one: equipped with a bowl holder in washable laminated wood and two large ceramic bowls that are easily removable, to allow normal cleaning operations. The base of the bowl-holder, raised from the ground, is equipped with non-slip caps to ensure maximum stability and can be easily moved if necessary. The bowls are not excessively deep, just to make the insertion of the nose easier (cats do not like very deep feeders!).