Summer has arrived and unfortunately it is not a carefree season that all animals look forward to. The abandonment of animals and situation of strays typical of this period of the year is undoubtedly a curse that needs to be remedied. We at Ferplast also adhere to the anti-abandonment campaigns promoted by various animal welfare organizations and associations!
The #AMAMIeBASTA (Just love me) campaign, promoted by Anas and the National League for the Defence of the Dog, stems from the desire to discourage pet owners from abandoning them, especially before they set off for the summer holidays, when this phenomenon reaches its peak.
Anyone who abandons an animal in the street is not just committing a criminal offense punishable by arrest of up to one year but could also be responsible for manslaughter. In Italy, in fact, every year there are over 4000 road accidents, even fatal ones, caused by stray animals. The situation of stray animals, particularly in Southern Italy, has now reached dramatic levels and is often out of control. Abandoned dogs continue to increase and puppies that do not die of starvation become adults and in turn give birth to other little strays.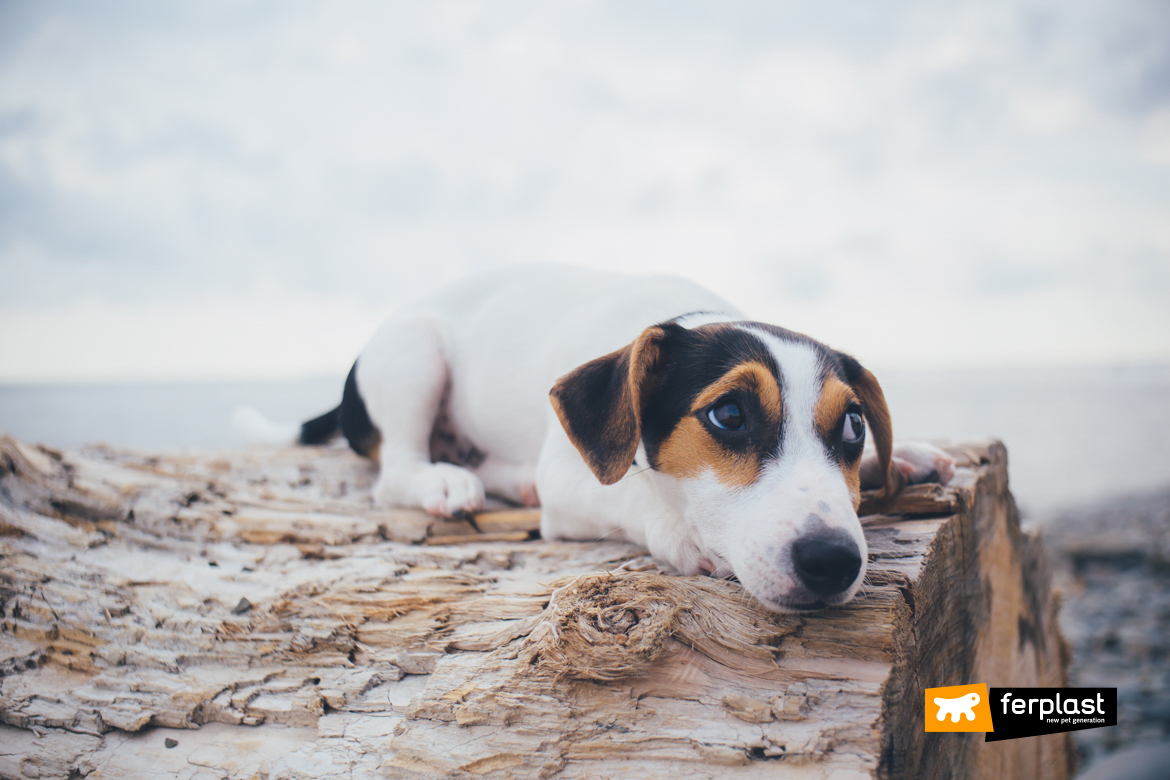 When the topic is very heartfelt, exceptional testimonials come into play, such as the comic duo Ale&Franz, spokesmen for the #Tuttescuse campaign promoted by OIPA (International Organization for the Protection of Animals) with the sponsorship of the Municipality of Milan. The two reread, with humour, the concept of the excuses adopted by those who abandon animals, treating the theme with the congeniality that made them famous.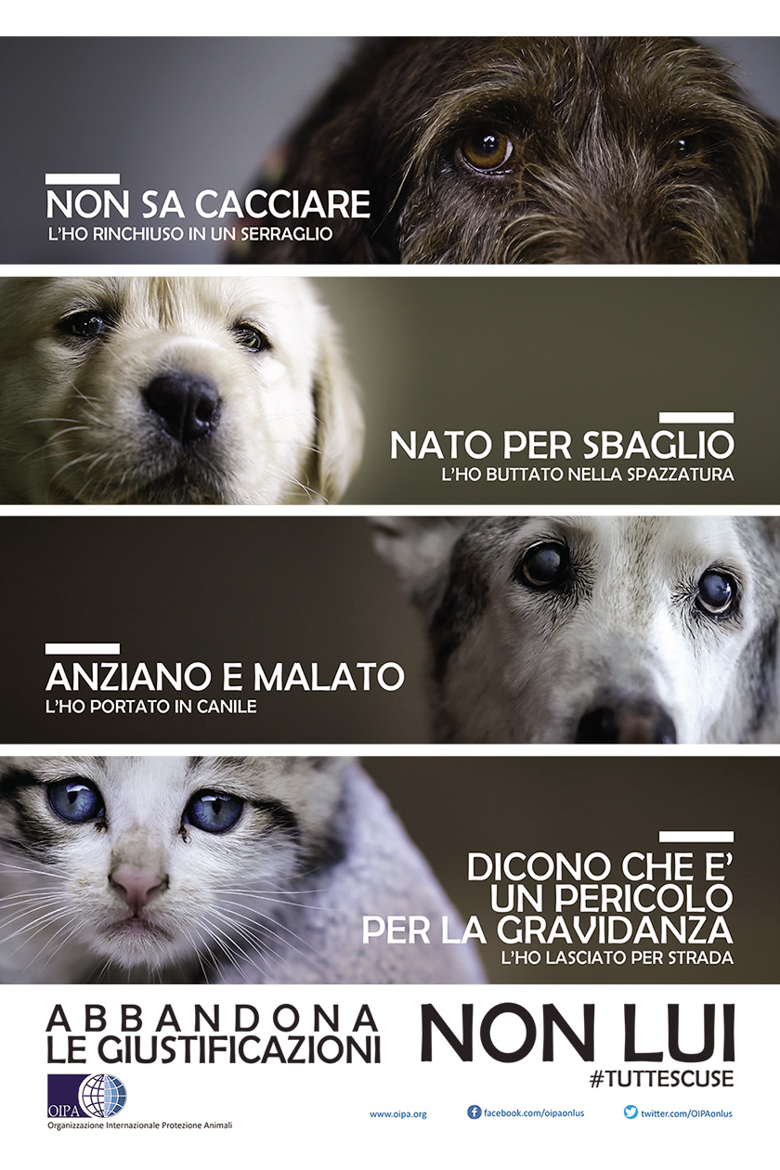 Also in France, a country with a negative record throughout Europe, where 100,000 animals are counted every year, a very touching awareness campaign has just been released. The French Foundation "30 Millions d'amis", which has always fought to defend pets, has released a video in which the joyful song by Queen "We Are The Champions" acts as a soundtrack to scenes in which men and women get rid of their pets without thinking too much about it. In just a few hours it has gone viral, with millions of viewings and shares. The lack of remorse and feelings of guilt of the protagonists is fiction in the video, but it is real in the life of those who, every day, really decide to abandon their pet.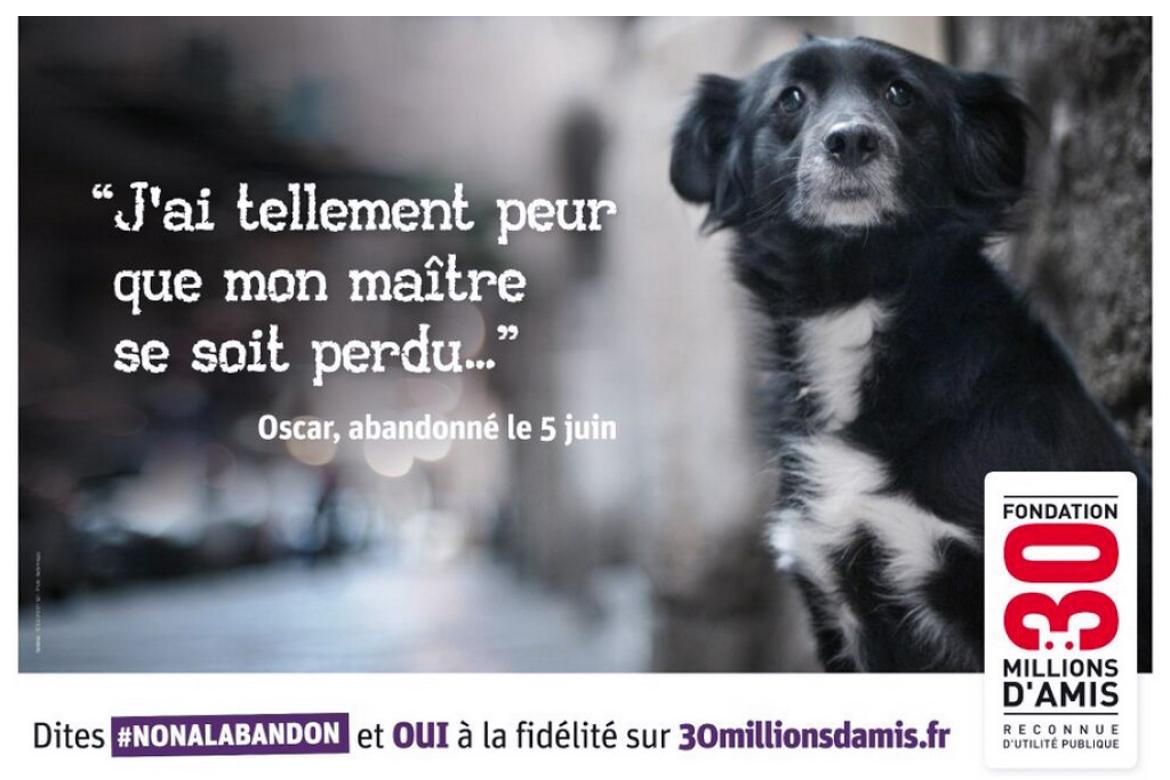 It would be nice if everyone understood the importance of this message and stopped treating dogs, cats, rabbits and hamsters as objects to be used merely as a pastime to get rid of when you get tired of them. Remember that taking responsibility is the first step towards stopping abandonment!