Ginger cats are legendary! All of us, at least once in our lives, have wished we could adopt a kitten with orange fur, possibly with green eyes. There is a community out there that worships these animals like gods and we at Ferplast also adore them (but to be clear, we love all cats!).
Here are five reasons why ginger cats are real charmers and why many people think they are the best in the world:
1. THEY ARE PASSIONATE
The fiery colour of the fur perfectly represents the passionate and energetic character of this kitten. They love to pamper their owners, whilst the ginger males are Latin Lovers amongst their female counterparts. They always conquer their "prey"!
Ginger cats, especially stray ones, are shrewd – they sneak into gardens to steal cat food from domestic cats, sometimes getting into contests worthy of that red-toned fox – a coincidence? – named Robin Hood (stealing from the rich to give to the poor, they claim!).
3. THEY ARE MOVIE STARS
How many ginger cats have been the protagonists of Hollywood films, cartoons, comics or TV series? The most famous is certainly Garfield, but there is also Puss in Boots (as also seen in Shrek) known by young and old. The tawny cats have even made a splash at Disney, starting with the famous Thomas O'Malley in The Aristocats, the sweet Oliver in Oliver & Company and the Cheshire Cat in Alice's Adventures in Wonderland. The romantics amongst us can still shed a tear or two thinking about the cat of beautiful Audrey Hepburn in Breakfast at Tiffany's; then there is Crookshanks, Hermione's intelligent friend in the Harry Potter saga, Gargamel's Azrael and Juliano in Ai Shite Knight. The list is really quite long!
Ginger cats can be huge, like miniature tigers, with well-developed muscles and toned bodies. They eat a lot but never get fat – is this why they are a favourite amongst women?! What could be better than having a lovely purring kitty perched by your side to warm you up on cold winter nights? It's truly priceless!
5. THEY ARE PHOTOGENIC
Ginger fur is beautiful and precious, adding a touch of colour that immediately lifts the mood, whilst also being tremendously photogenic! No matter the weather or the location, you can be sure that a photo of a ginger kitten will turn out great!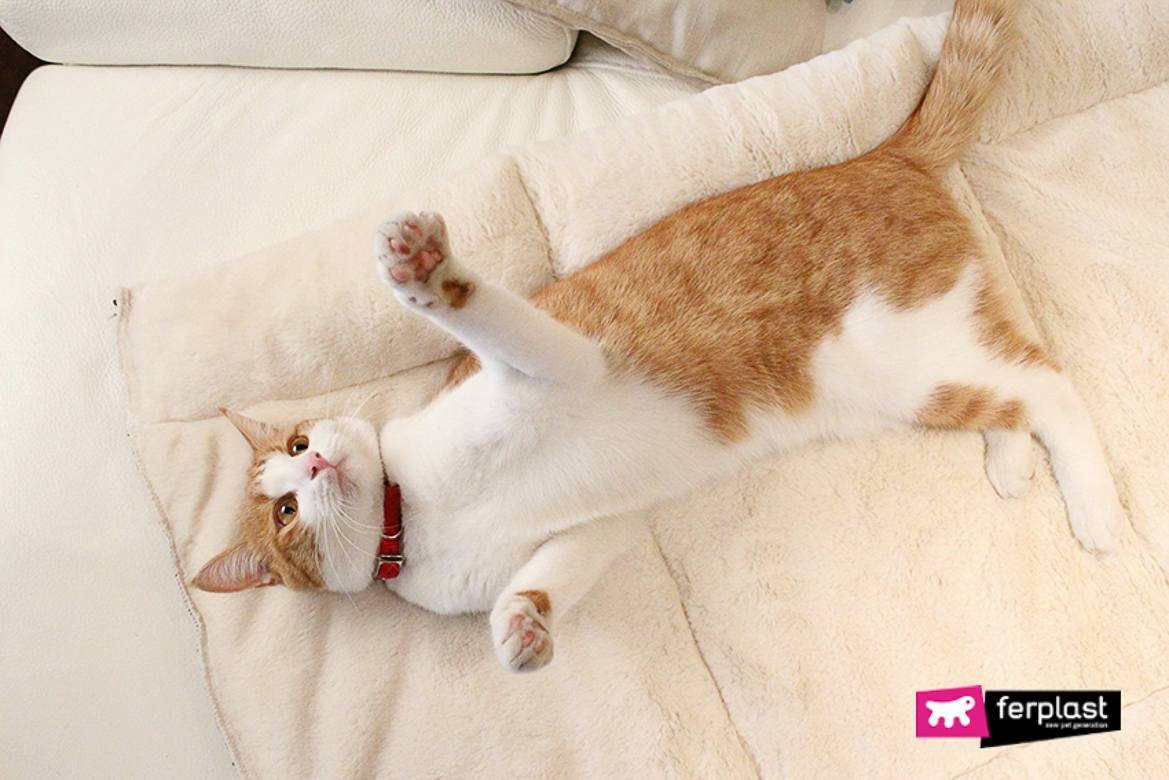 Why do you think ginger cats are the best?
Obviously, we want to point out that all cats, regardless of the colour of their coat, deserve to find a family that will take care of them and who will reap much affection in return. Adopting a kitten truly is life-changing!