Summer is almost here and that means it won't be long before we have to fit into our swimsuits! If you still haven't been able to get back in shape after winter, here are some exercises you can do with your dog.  Exercising can be boring, but it can also really be fun if you do it with Fido!
Exercise is important: it helps keep us in shape and is good for our health. This is true for dogs as well, they need to move and be out in the fresh air as much as we do to burn off pent up energy and boost their immune systems. If exercising is good for both of you, then why not take advantage and get fit together with your dog!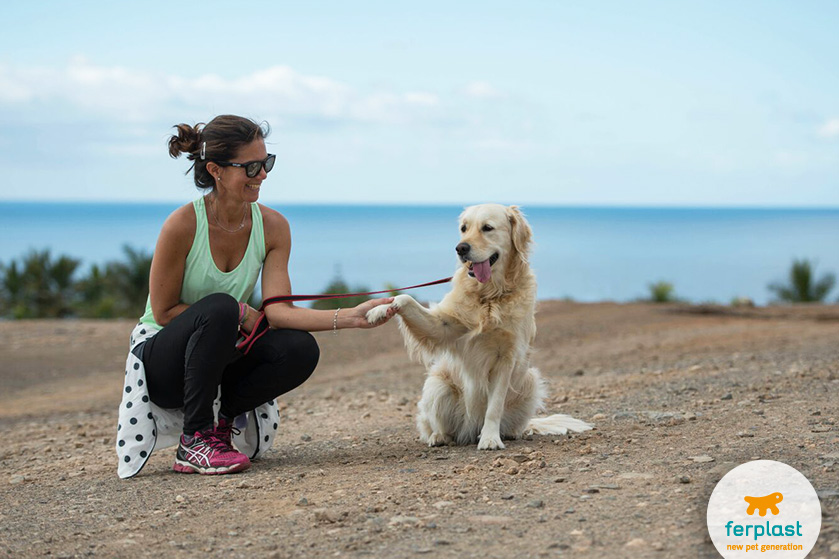 You can do a wide variety of things with your dog, both in the house and out of doors. Jogging is a great example of outdoor exercise. You can run with the dog on a lead next to you, or wearing an Ergocomfort sports harness by Ferplast whether you're in the park, out in the countryside or up in the mountains.  All muscles benefit when you jog, and if you are really fit, try running while keeping a soccer ball between your feet, dogs love soccer!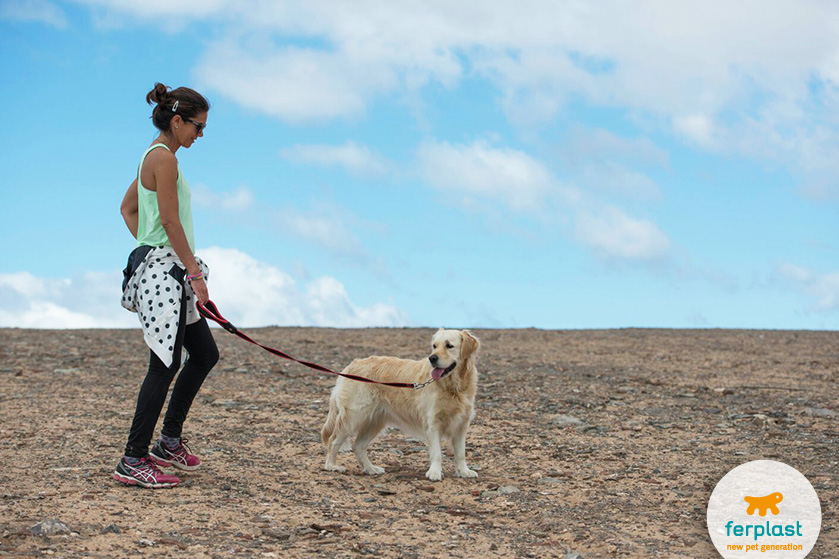 You could combine workouts with games, throwing a stick and playing fetch, and while the dog runs to get it, instead of just standing there and waiting, do squats, change direction, sprint. Swimming is also a great thing to do with the dog, ideally suited for dogs who have joint problems. It's also very good for us, as it strengthens the heart, lungs and a great many muscles.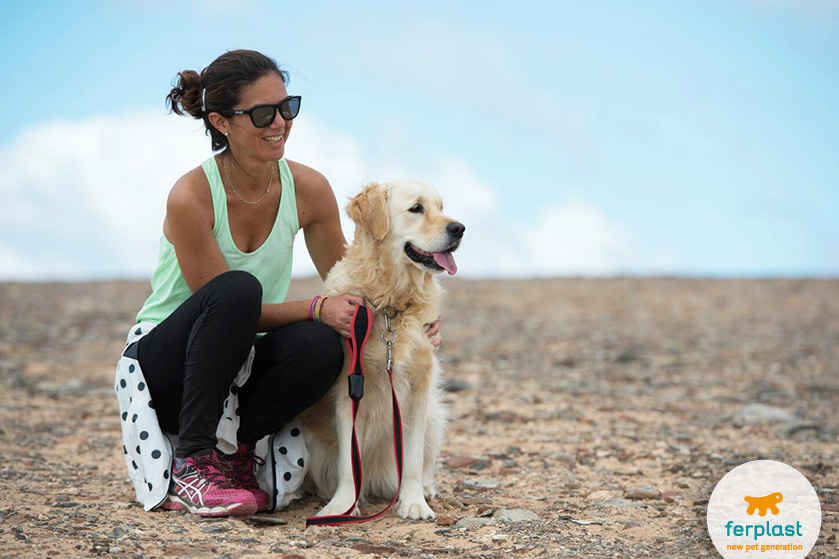 More extreme athletes can go snowshoeing, or cross-country skiing, take out the kayak or go paddle boarding. But if you don't have a lot of time and you're home, then try using the stairs as a workout: it's great for your quads, calves and buttocks. It's hard going, but great training for you and your dog!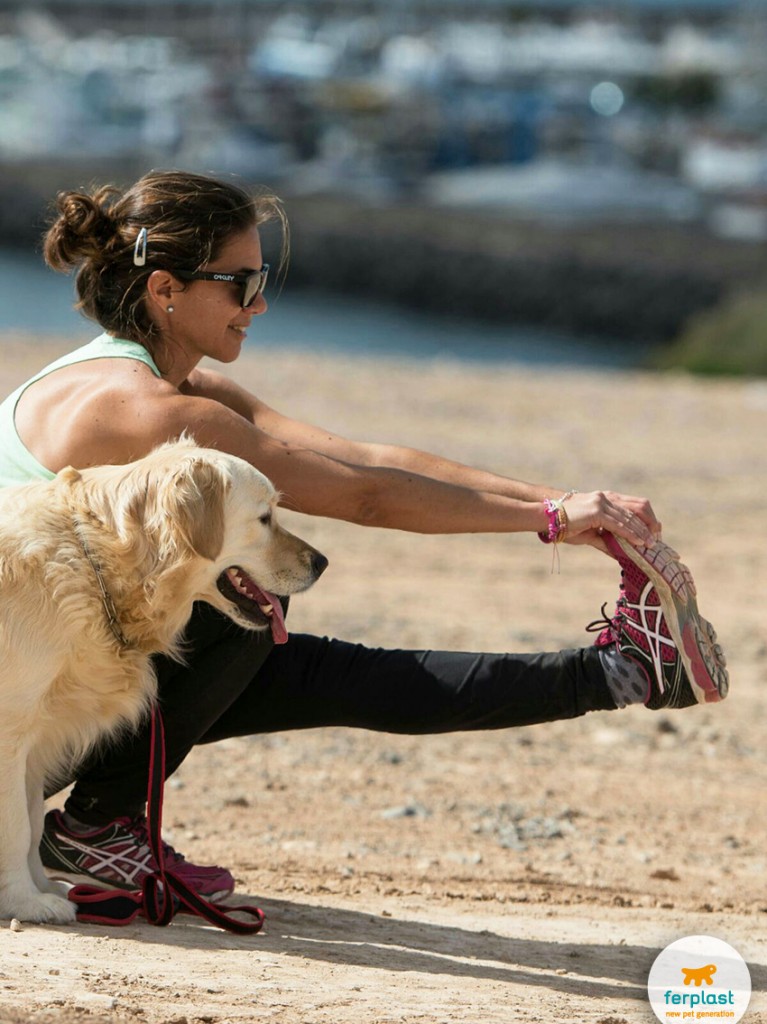 Dogs are great workout companions, they can adapt to just about any environment and with a few simple adjustments, they can do just about any exercise, keeping in mind their physical condition. If you think about it, your dog is the best personal trainer you'll find anywhere!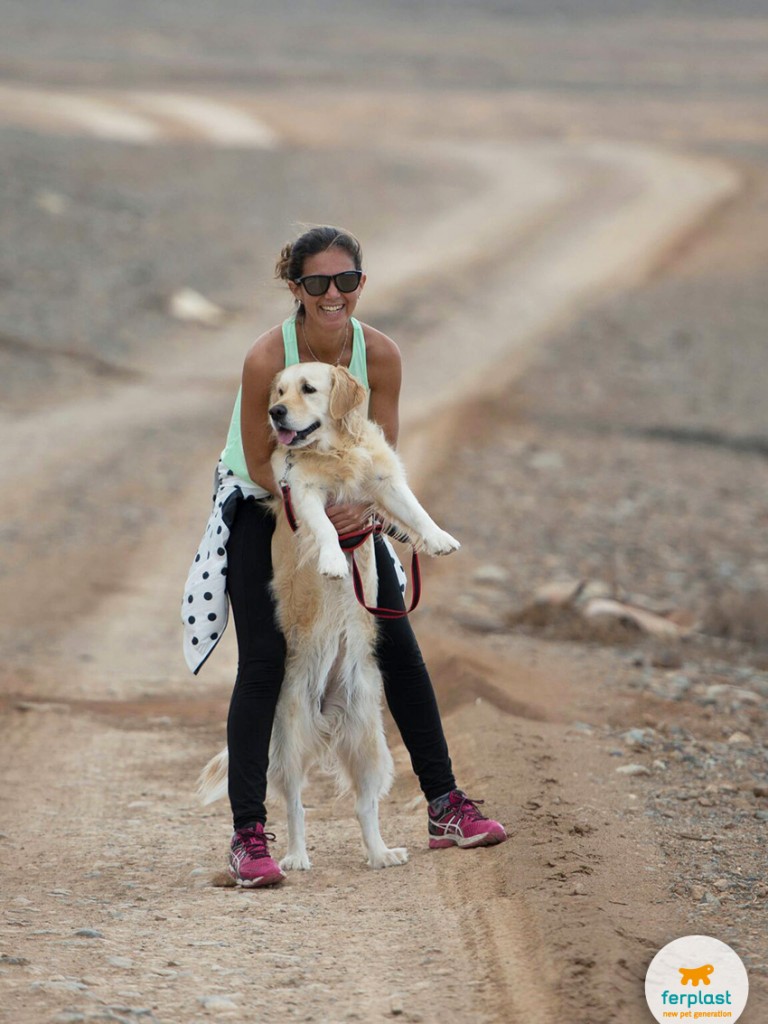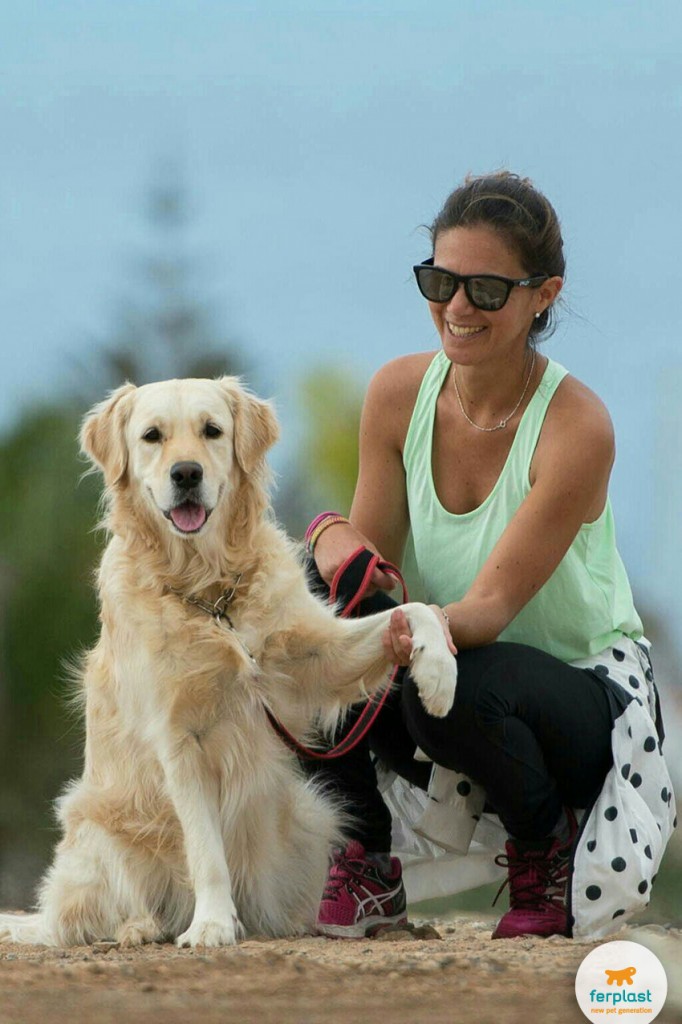 Starring Olivia Márquez  e Bimba