Summer is here at last! The past few turbulent months are behind us, we all want to get back to our normal lives again, get out and about like we used to, head into the countryside or spend some time at the seashore with our dogs. But summer is not entirely risk-free for your dog, so here are five tips to make sure Rex enjoys the warm months without harm!
What are some of the dangerous aspects of summer for our dogs? Keep these important hazards in mind!
1. Never leave your dog unattended in the car
Cars in summer are a real danger to dogs. The temperature inside a closed car can get very high. Leaving a dog unattended inside, even for just a moment or parked in the shade, can be fatal for them. Fortunately, for several years now it has become a crime punishable by law to leave your dog alone in the car, and far fewer cases have been reported. Still, a moment's distraction can have disastrous consequences.  So, if you see an animal left alone in a car, call the local police and you may have saved a life!
2. Be attentive to signs of heat distress
When it gets really hot out, your dog suffers the consequences. Heat stroke is one of the serious risks your dog faces in summer and is caused by prolonged exposure to high temperatures and humidity. The results are: respiratory distress, increased heart rate and dehydration. Prevention techniques include walking the dog when the air is cooler, like in the morning or late afternoon, avoiding the peak heat of the middle of the day.
3. Dogs and cool, clean water
We have always stressed the importance of staying attuned to how your dog is coping with the heat. It is one of your duties as owner, and is as simple a task as providing it with a clean bowl of cool water he can drink from day long. Place bowls and dispensers throughout the house and in shaded areas of the garden, and bring a bottle of it with you when you go for walks. Ferplast has a really great one that takes up little room and is easy to carry in your bag or backpack.
4. Dogs and the prevention of parasites
Insects and parasites of various nature come back in summer and can cause problems for your dog. Mosquitoes, fleas, ticks and sand flies can all cause illnesses of various levels of concern. So it is important to make sure Rex's health is protected with a trusted anti-parasitic treatment. Ask your vet about which one would be best for your dog, and how often it needs to be administered. We suggest you do not shave your dog to keep it cool, his fur is actually a great protective layer against both the heat and insect bites!
5. Safely on the beach with Rex
Beaches are great fun for dogs, it's where they can run freely, jump and play in the water, and roll about on the sand in, obviously, pet-friendly areas. Beaches, however, do have hidden hazards. Dangerous garbage like sharp bottle caps and glass may be hidden beneath the sand. They can cut his paws and cause nasty infections, or if swallowed lacerate internal organs. So keep a watchful eye on Rex and the "treasures" he finds buried in the sand!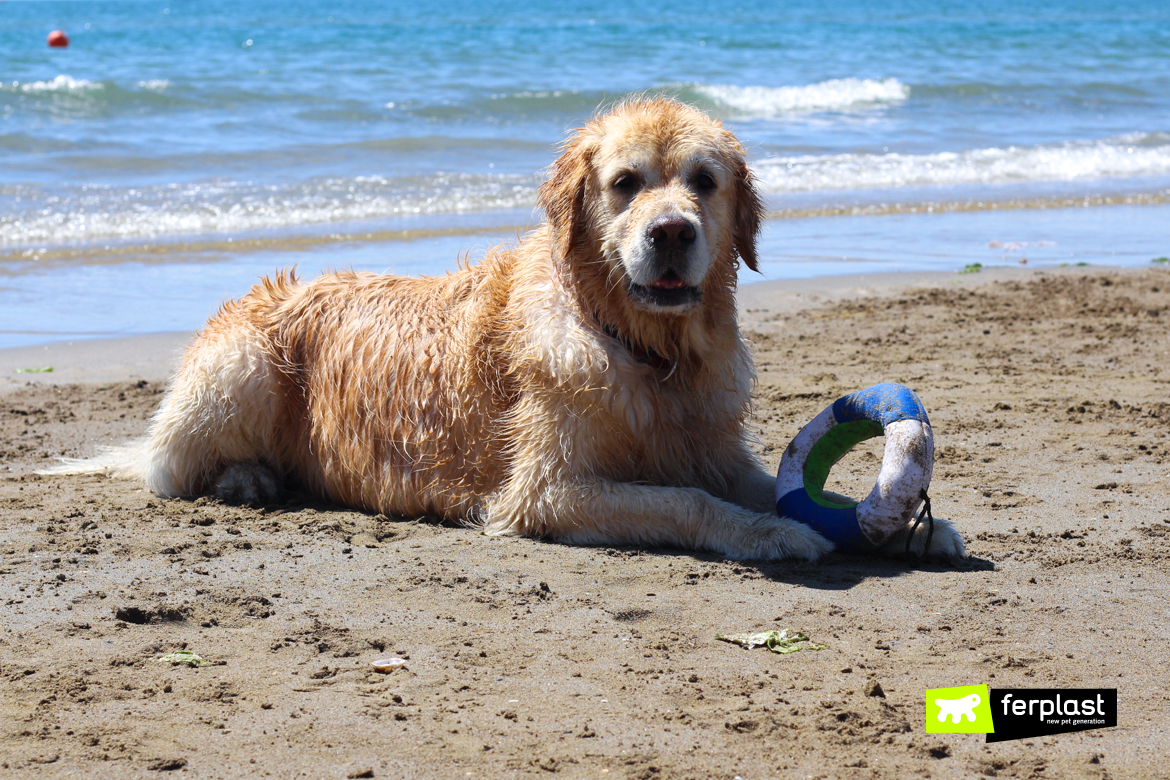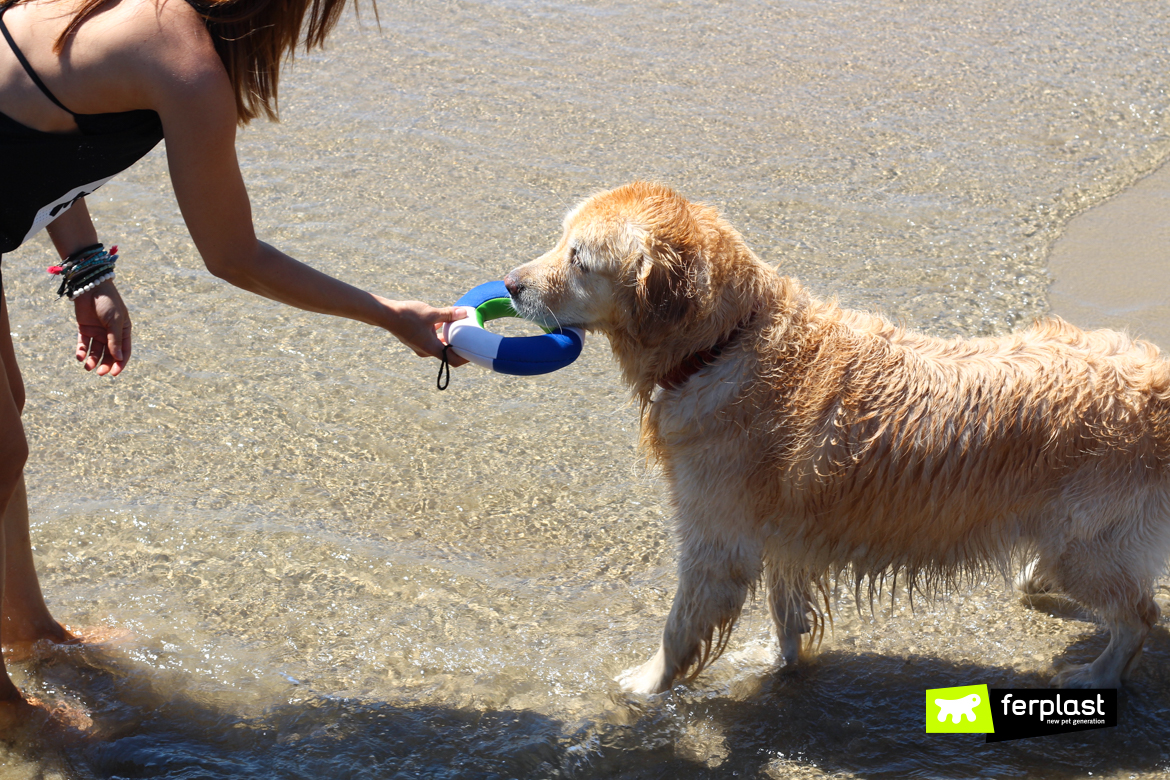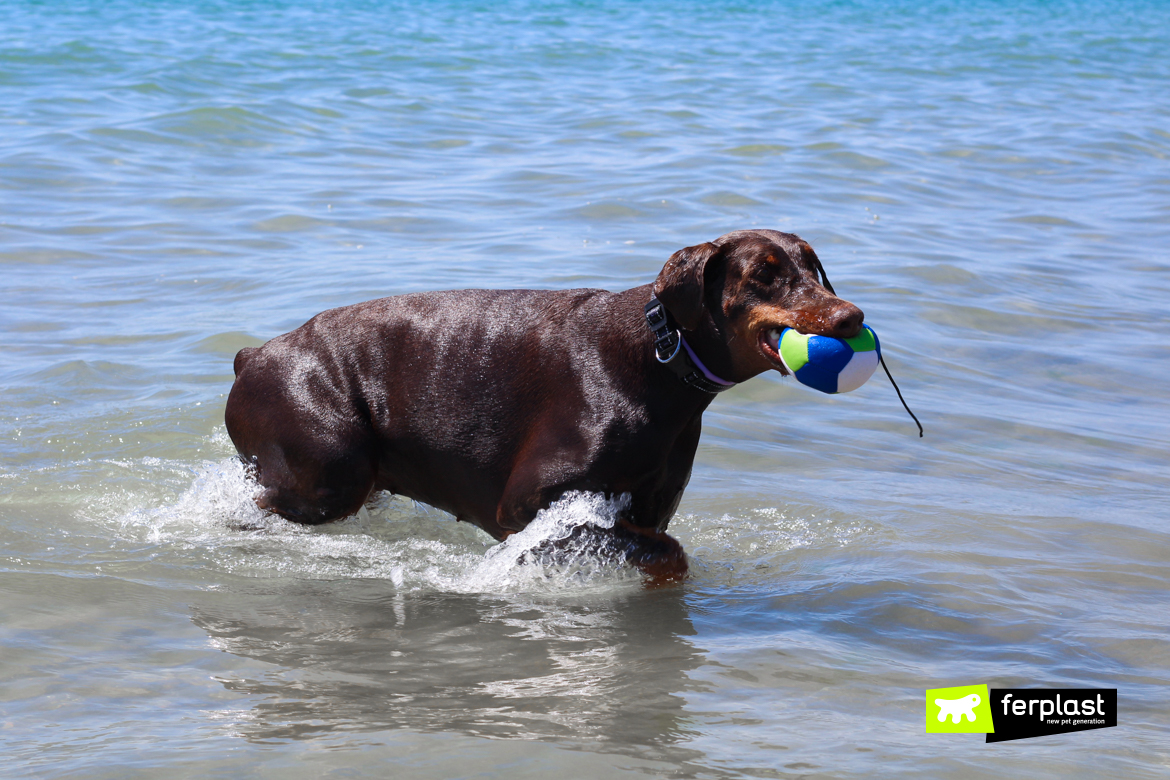 Summer is a wonderful time of year, and with a little bit of effort, your dog will be able to enjoy it safely just like you do!