Winter and the skiing season are still in full swing. If you would like to organise a weekend in the snow with your dog in tow, we recommend you choose Tyrol.  The views are breathtaking, the skiing areas are state of the art and there is even a dog friendly cross-country skiing trail!
We have always affirmed that exercising with your dog is good for the health of both, but above all, it is a way to reinforce the bond and understanding between you and your furry friend. When the mountains are covered in snow, you could change up your routine and try a completely new sport, such as cross-country skiing.
There are many possible destinations. One particularly worth mentioning is the Seefeld Leutsch ski area in Tyrol. Just 45 minutes from the Italian border, it includes Leutasch, Mösern-Buchen, Reith, Scharnitz and Seefeld, and connects their 279 km of skiing trails.
This area is the ultimate destination for cross-country skiing. It is ideal for beginners (there are skiing schools for children and adults skiing for the first time), expert skiers and even for our four-legged friends: in fact, it is here, at Leutasch, that a dog-friendly trail has been created!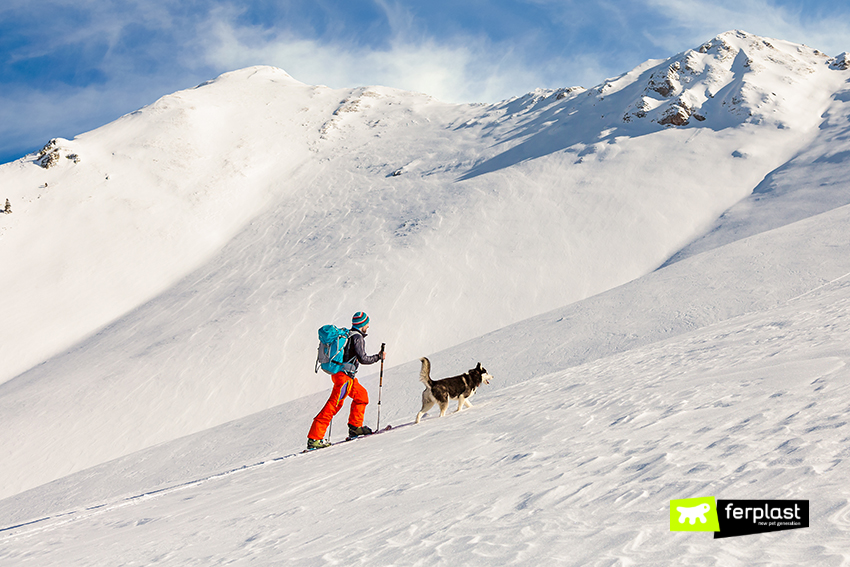 Leutasch boasts 44.5 kilometers of cross-country skiing trails of confirmed quality with no artificial barriers, two illuminated night trails and a dog-friendly trail to boot. This pet-friendly trail runs for 1.9 km of the A2 Lenerwiese ring and is suitable to both traditional and skate style skiing. It is a simple, not particularly challenging trail suitable to young skiers but very impressive from a panoramic perspective!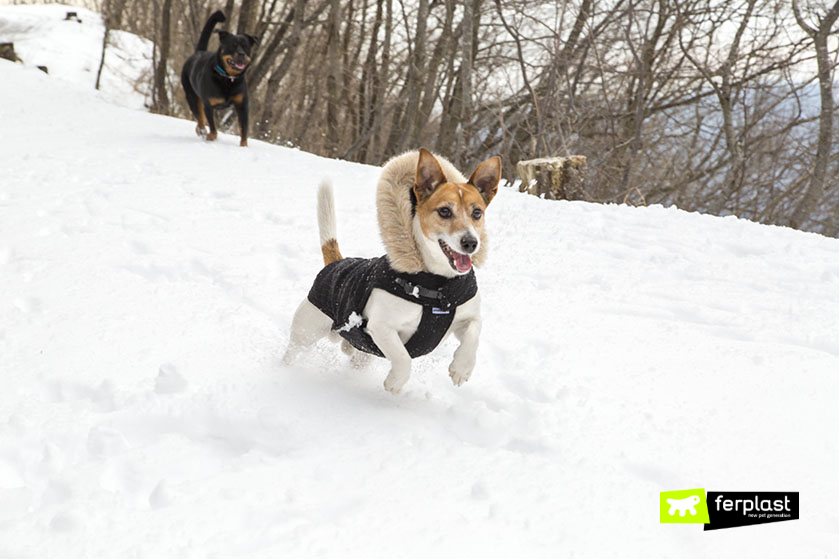 Naturally, because this is a public facility, it is very important to respect safety and cleanliness rules and to leave the trail clean and ordered always. For this reason, always remember to put some dog waste bags, for picking up the poop your dog is sure to leave behind, a water bottle and a soft, warm blanket, to warm up the dog once you have arrived at the hut!
To help dogs with more delicate feet and avoid frostbite, you should have them wear a pair of padded protective booties, which will also provide better grip thanks to their non-slip coating.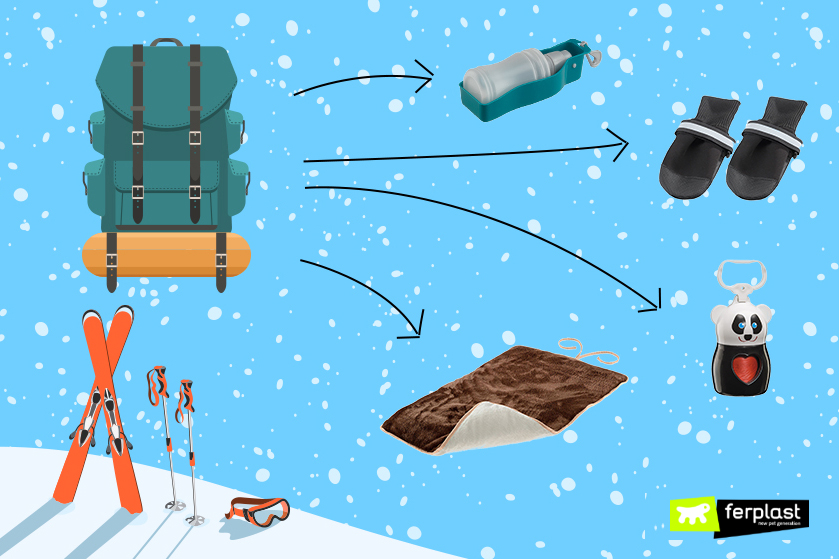 What more can we say? Don't you just get the urge to throw on some skis and head for Tyrol with your dog?