Although it's great to allow rabbits to live in freedom, they also need a safe haven to sleep and chill away from dangers and noise. A roomy and original cage just like Ferplast's Barn model, for instance!
From the 2019 novelties, the Barn cage for rabbits is undoubtedly one of our favourites, for its original shape as well as for its easiness of use and maintenance. A lovely shelter that your ball of fur is sure to love too!
Technical features of the Barn rabbit cage
Made of sturdy coated metal mesh, Barn boasts a thermoplastic resin base that effectively contains the soiled litter or sawdust, preventing spills. The front part has a practical sliding door with closure designed with the safety of your pet in mind, to keep him from running away but allowing him to go in and out whenever you wish. The rabbit cage is available in three different sizes: purchase the one you need according to how large your rabbit will be when fully grown and how many rabbits the cage is supposed to host. The cage must be put in a place away from direct sunlight and draughts but at the same time somewhere with proper air circulation, so your furry friend will never feel like he's in a stuffy place.
A barn-shaped rabbit cage
Enough with the usual serious, boring cages! Bring a breath of coloured fresh air into your home with the Barn rabbit cage, available in a bright red colour or in a more chic and elegant blue, or otherwise in a sober grey. The icing on the cake is its shape – remindful of a typical American barn, with its raised roof and white side stripes that meet in a cross. It also has the advantage of being super accessorised and of coming with eating trough, water nozzle, bowl and a house-nest and of being very roomy, so your rabbit has room to lie down and sleep in a place full of hay.
How to clean the Barn cage
Barn is very easy to manage, thanks to its roof, which can be opened completely for full access in order to clean and deal with routine maintenance. Whenever you feel like going for a deep spring cleaning, it's easy to separate the bottom from the top by simply snapping open the side clips. In the blink of an eye you'll finish cleaning it with a damp sponge, easily getting to every nook and cranny.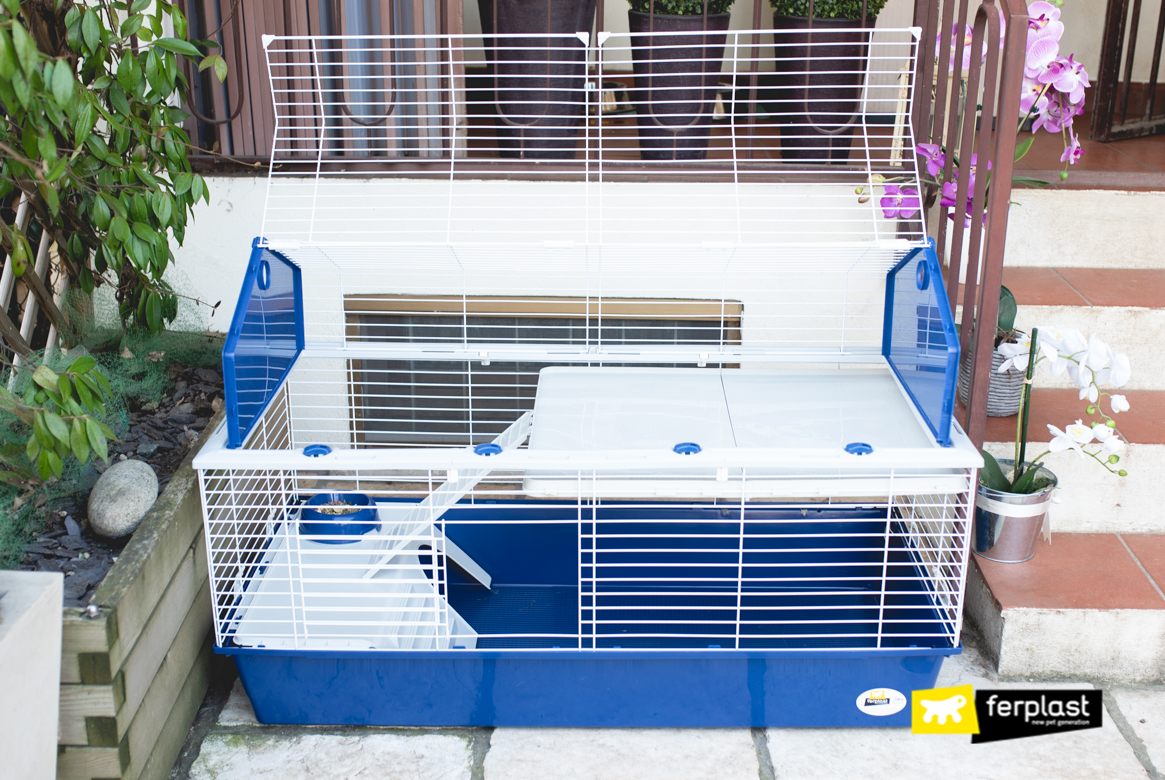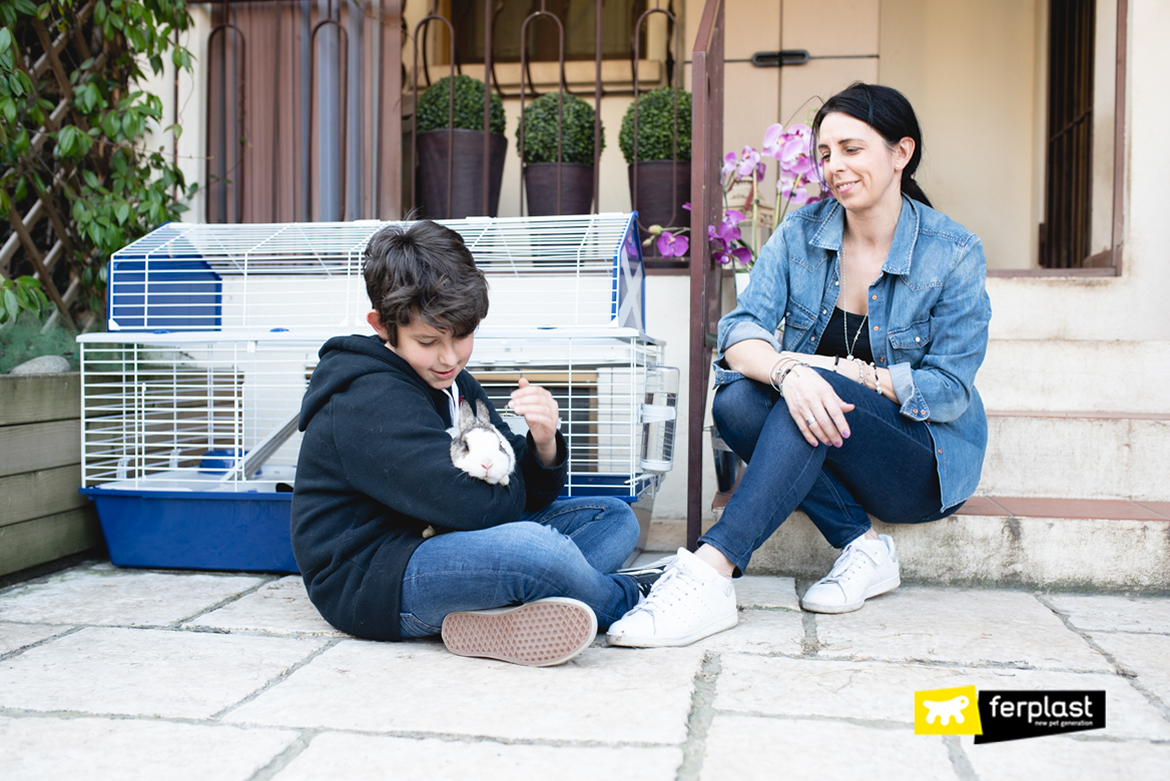 Rabbits have their own unique and special personality. They need care and dedication, and it all starts with their living quarters!