Aquatic turtles are one of the most popular types of pets among Italian families, but often very little is known about the cute little creatures that live in our aquarium and look at us with those big eyes from the rock they're resting on, always ready to retract into their shells. So let's answer the five most frequently asked questions about aquatic turtles.
1 – HOW CAN YOU TELL THE GENDER OF A TURTLE?
It's really very hard to discover what sex a water turtle, or Trachemys, is. The characteristics that tell us whether it is a male or female only become somewhat more evident when they reach adulthood. The female is usually larger than the male, and the latter has longer nails on the front paws than on the back paws. His tail is also larger and longer than hers is.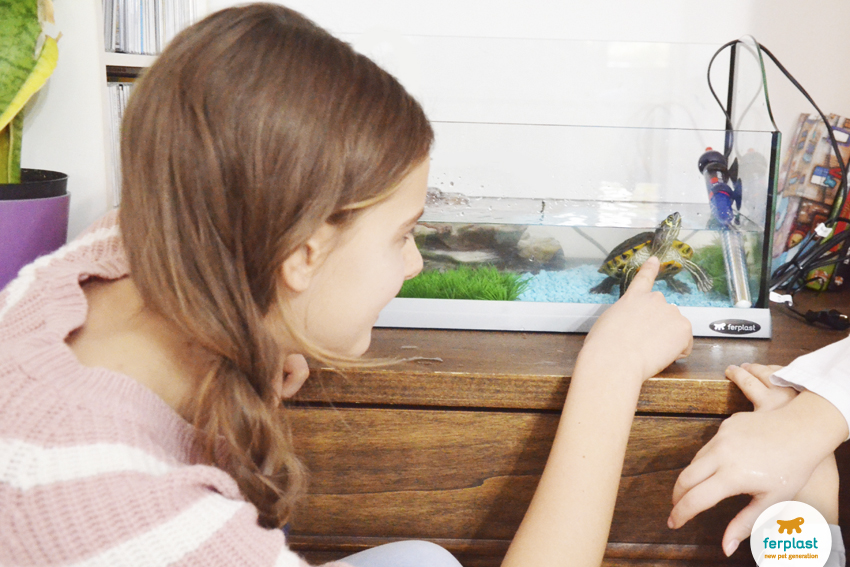 2- HOW LONG DO TURTLES LIVE?
Although still long, aquatic turtles have a shorter lifespan than land turtles. They usually live for about 20 years out in the wild, maximum 40 years in very rare cases, if they have spent their lives in captivity. Much depends on the proper handling of the aquarium and the food the turtle is provided with.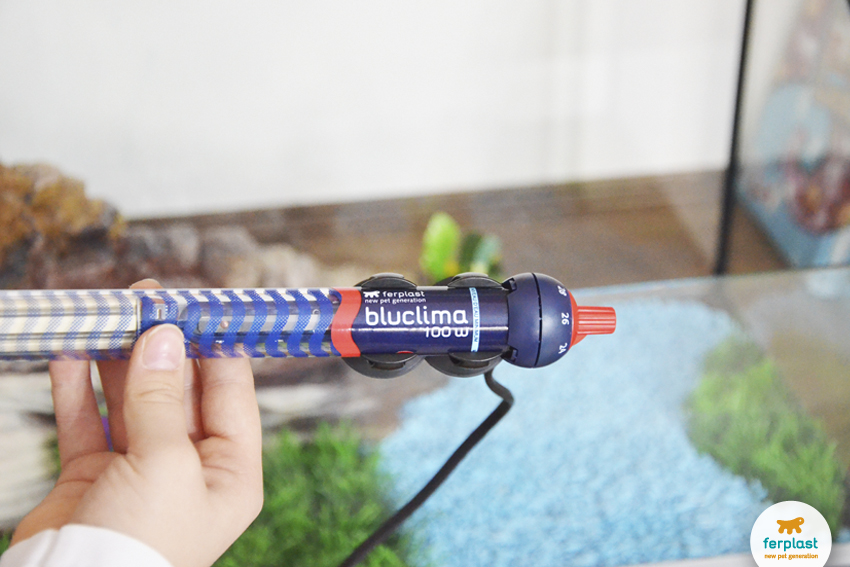 3-HOW BIG CAN A TURTLE GET?
Turtles grow very quickly. When you buy them from specialist shops they are usually only a few days old. But in a few years they will reach a size of from 25 to 35 cm, depending on the species. This also means they'll need more space, they'll have to be moved to a larger land-aquarium for turtles equipped with heating, filters, thermostats and an underwater section.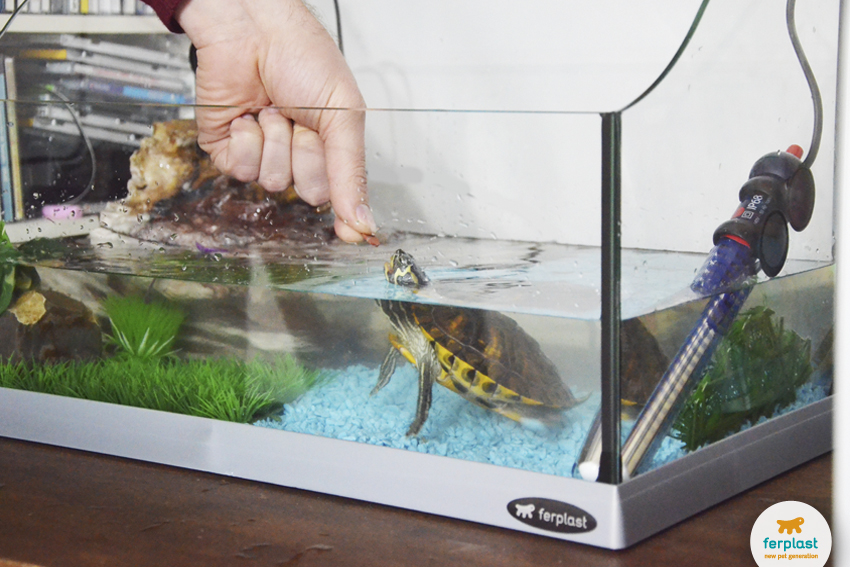 4- DO TURTLES RECOGNISE THEIR OWNERS?
Without going overboard, we can say that they usually recognise the person that regularly feeds them, more by smell than by sight, however. They are not very interactive pets, but they may get over their natural shyness and fear and get used to very delicate caresses on the head with some careful, patient training.
5- IF THEY GET TOO BIG, CAN THEY BE SET FREE IN OUR RIVERS?
Absolutely not! The turtles that live in our aquariums come from the United States and are not a part of the Italian fauna. Freeing them on river banks when they get too big is not by any means the solution, as it doesn't do them, or nature, a favour. Freeing an animal like that is an act of incivility!!! It would not survive and will cause damage to the ecosystem into which it is placed.